A newly renovated Café Caprice needs an exciting revamped cocktail menu, therefore every Friday they are inviting guests to sample some of their latest creations at the #BacardiWorkshop.
Since these Bacardi creations are still under construction consider them at a fair price of R25 each! Give them your feedback, a new name for the shaken experiment that you loved and who knows, if it's appetising enough they might even add it to the new summer cocktail menu.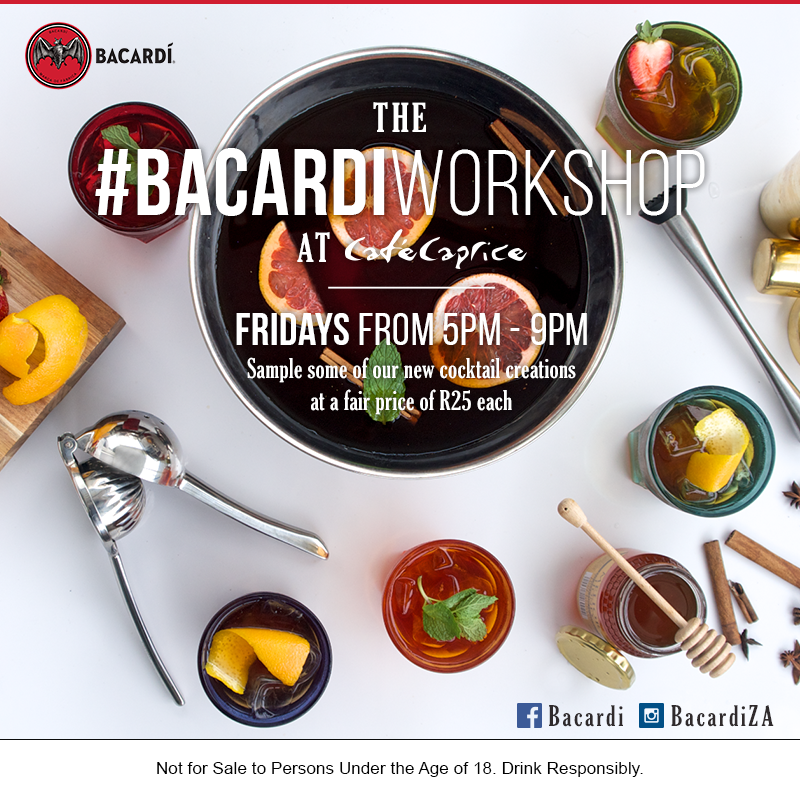 Expect the usual resident DJs to be on hand to get your weekend started the right way. Need more info? Check out the event on Facebook here: https://www.facebook.com/events/497475877072153/
SEE YOU THERE! Remember, the special runs from 5-9pm so make sure you get there early!