Harbour House is renowned for great food, good service, live entertainment and they have some amazing specials too. We were treated to a night at their V&A Waterfront branch to experience their brand new Winter menu this week, and it was superb!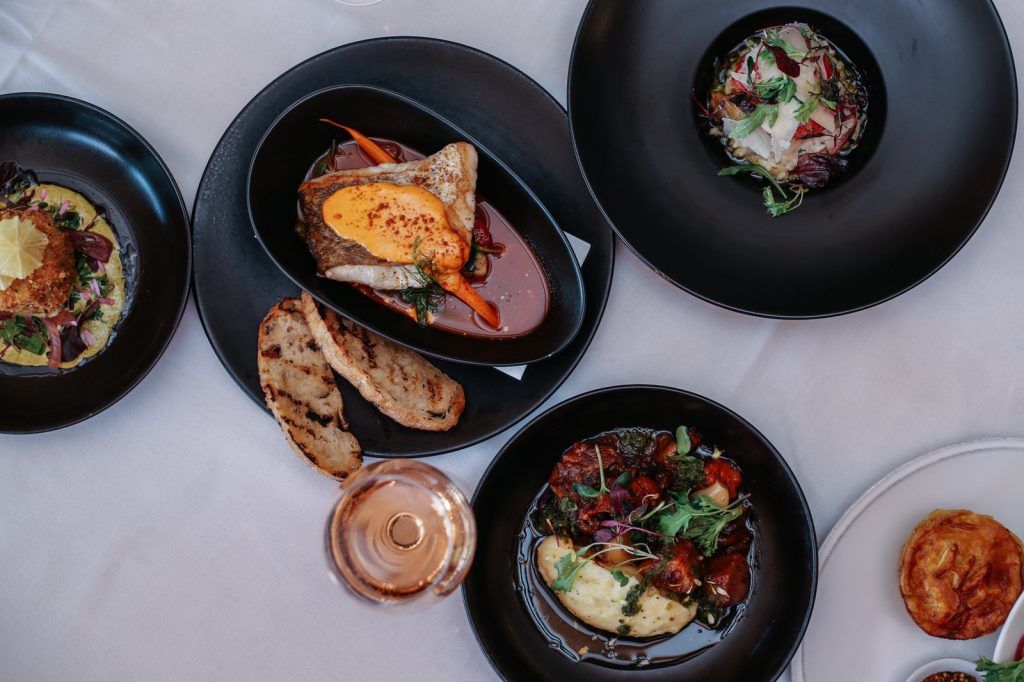 Welcomed with a glass of bubbly to the soothing sounds of the live performer signing some classics, we were presented with the 3-course set menu options their talented chef has curated for winter 2021. I really enjoyed all my choices and was lucky enough to try two mains as we shared the spoils to get the full experience!
STARTERS
I had the Tempura Soft Shell Crab Burger and it was absolutely delicious. This isn't for the faint hearted as it is massive for a starter.
Great bang for your buck and the homemade brioche bun was super fresh. My first time having soft shell crab was one to remember. I would 100% order this again!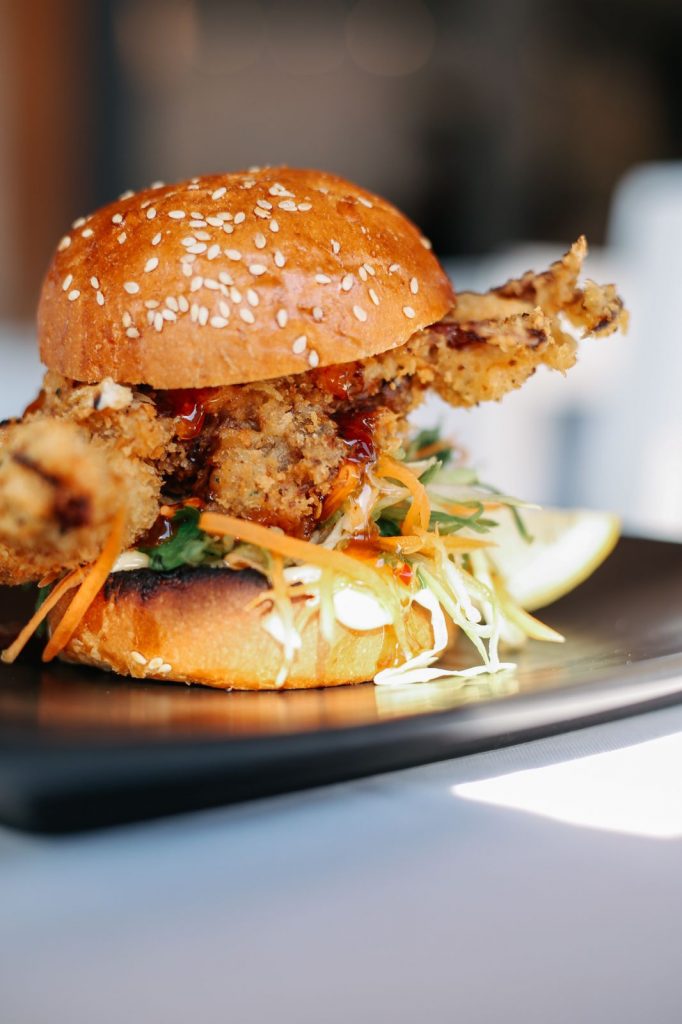 HARBOUR HOUSE RISOTTO R75
Vermouth, confit garlic, thyme, parmesan shavings * Enquire with Waiter on current flavour served
TEMPURA SOFT SHELL CRAB BURGER R125
Glazed brioche bun, Japanese mayo, cabbage, coriander, sweet chilli sauce
SMOKED SALMON FISH CAKES R75
Jalapeno & coriander dressing, pickled red onions, parsley oil, leafy greens
MAINS
For mains we shared the Seafood Gratine, which was a delicious, hearty meal with a mixture of seared salmon, tuna and prawn under a melted Parmesan and mushroom bechamel sauce. The pick of the mains for me and recommend it from the four options, but add some fries to the dish from the sides!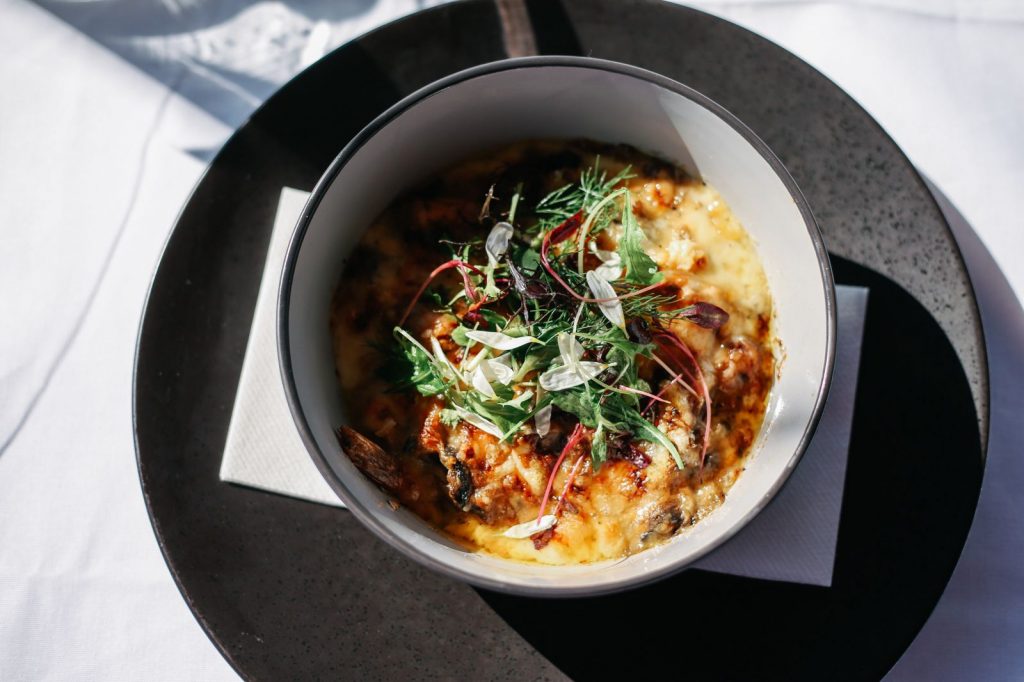 The other dish we had was the Slow Braised Oxtail and another winter warmer that came served with a buttery mash. It's not a massive portion, but if you have the same starter I did, it's definitely suffice!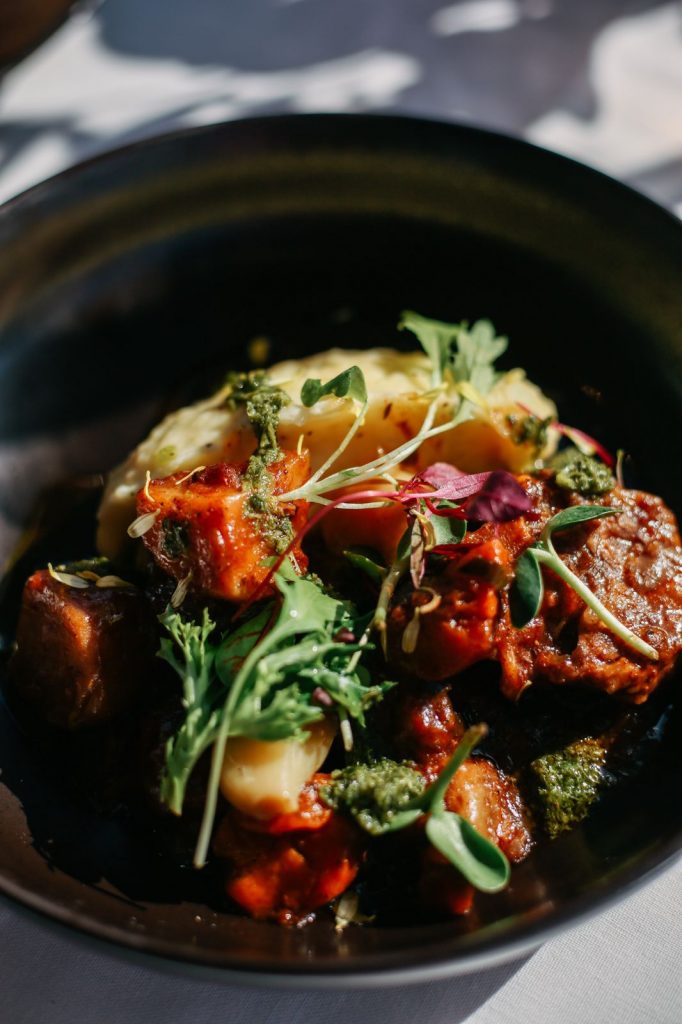 SLOW BRAISED OXTAIL R240
Topped with gremolata and served on mashed potato
SEAFOOD GRATINÉ R175
Seared salmon, tuna & prawn tossed in a mushroom & parmesan béchamel
FISH POT PIE R120
Creamy hake & yellowtail wrapped in home-made puff pastry served with garden salad and pickled mustard seeds *Please allow for a 25 minute waiting time as these pies are baked fresh to order
PAN FRIED HAKE R130
Sweet roasted fennel, baby potatoes, green beans, red peppers, smoked paprika aioli in shellfish bisque
DESSERTS
I would probably have ordered this twice if I could have. It was absolutely incredible! The Best Bar One Cheesecake is made with 7 Bar One chocolates, with soft vanilla crumble as the base. I saw one of my mates went to try it the next day after seeing my story on Instagram and she agrees, it's a winner!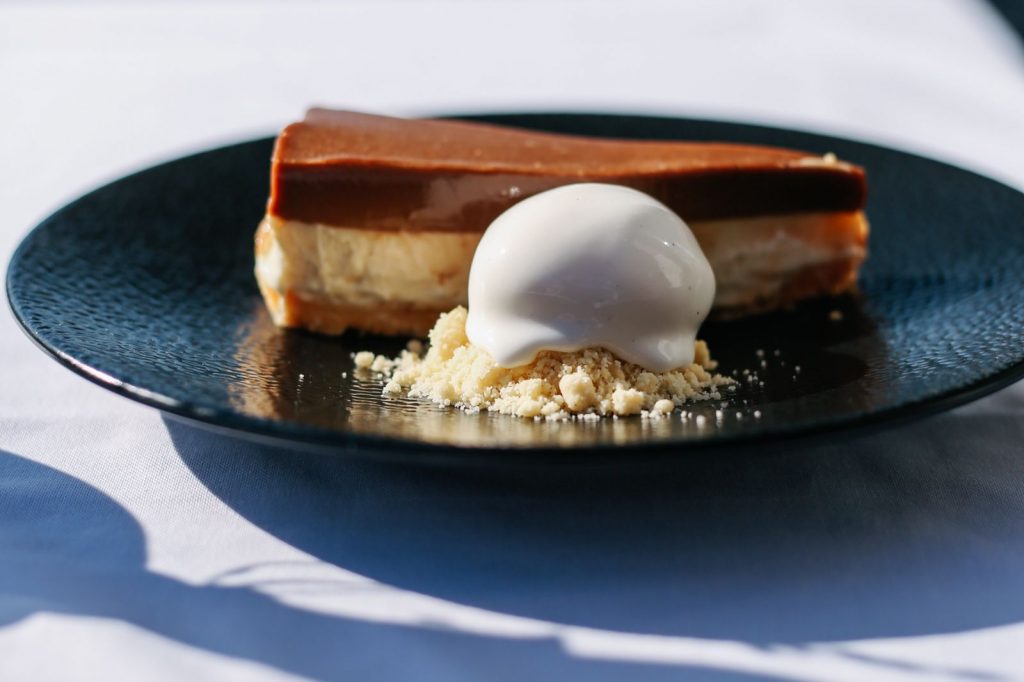 WARM BREAD & BUTTER PUDDING R75
Almonds, carrot cake ice cream, creme anglaise, honeycomb
THE BEST BAR ONE CHEESECAKE R100
Vanilla crumble & vanilla bean gelato
VANILLA POD CRÈME BRÛLÉE R75
Pineapple compote, raspberry dust, toasted coconut
The also have all their famous dishes available with all your favourites, plus a half price sushi special that runs all day from Monday – Friday!
Click HERE to view the full winter menu at both V&A Waterfront and Kalk Bay. If you go try it out, let me know what you eat and how the experience is in the comments below!
BOOKING DETAILS
V&A Waterfront
021 418 4744 / 021 418 4748
waterfront@harbourhouse.co.za
Kalk Bay
021 788 4136
kalkbay@harbourhouse.co.za