DISARONNO wears Etro: for the fourth consecutive year, the most consumed Italian liquor in the world presents an exquisite limited edition, Disaronno Wears Etro, which bears the signature of the famous Italian fashion house. The luxury brand conquered the fashion world in 1968, becoming one of the most beloved Italian names in the industry; it lends a new whimsical, original and colourful look to the unmistakable bottle with its square cap. The inspiration comes from the textile culture, passion and a long-lasting tie between the paisley design and the Etro family.
The colours envelop the bottle and turn it into a true collector's item, a perfect gift for those who are fashion savvy and cannot do without Disaronno, even at Christmas. The collaboration between Disaronno and Etro also gave way to the creation of six delightful limited edition mini bottles to collect, available in packs of three.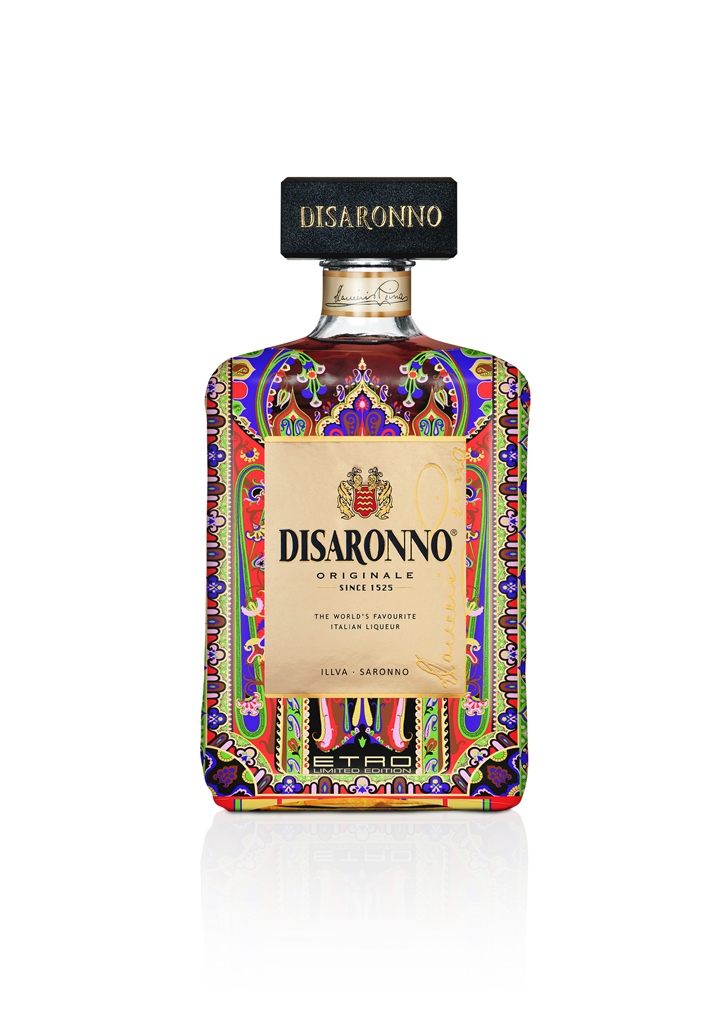 Veronica Etro, Creative director of the Womenswear collection, said, "Paisley, emblem of the Tree of Life, and the sinuous palmetto with its cashmere design from which the Etro tradition blooms; it not only represents the Date Palm that provides food and shelter, but also serves as an iconographic link between the East and West through its cultural migrations, from Indian prints to Celtic embroidery. The new Disaronno Limited Edition bottle takes on the look and color of paisley, exploring traditional values tied to the art of design done by hand, like that of tattoos. Disaronno wears Etro in both the name of tradition and experimentation, in seeking out new and original solutions."
The ICON project celebrates its fourth anniversary, and once again sees Disaronno paired with an Italian fashion brand. After its previous editions with Moschino, Versace, and Cavalli, the project continues to support the charity Fashion for Development, sponsored by the United Nations. This year, ILLVA Saronno will donate part of the proceeds of sales to assist in providing a tangible contribution to the development of the numerous humanitarian efforts in Africa.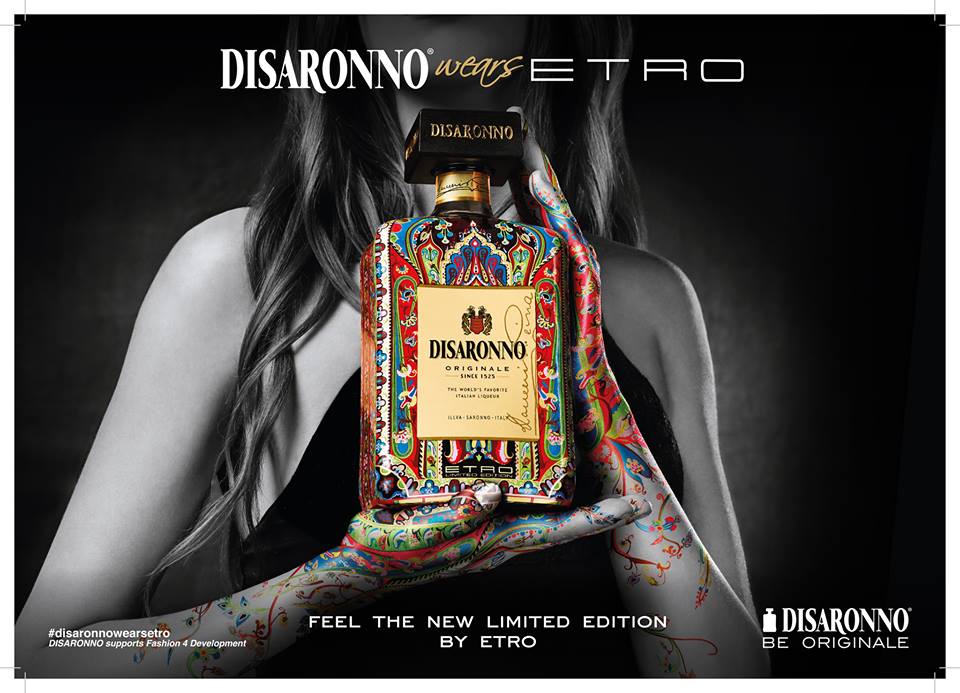 The exclusive limited edition will be on sale worldwide from October. The suggested retail price of the 700 ml bottle is R269 and will be available at all leading bottle stores.
Created for the limited edition, the Disaronno Wears Etro Sour Cocktail mixes the sweet taste of Disaronno with lemon and pineapple juice.
DISARONNO WEARS ETRO SOUR
2 parts DISARONNO
1 part lemon juice
1 part pineapple juice
Shake all ingredients with ice. Pour into a glass with ice. Fill with club soda. Garnish with a mint leaf.