If you don't know by now I am a huge craft beer fan, and a regular visitor to BEERHOUSE on Long. I mean with 99 of the best local and international beers available in South Africa, who isn't? They started an awesome new initiative last year, and I have been invited to the first Meet The Brewers event of 2015, where you get to meet the guys from Devil's Peak Brewing Company. The evening is open to anyone, and you can expect to taste all their brews like a pro, with each beer being paired with a different food that suits the palate! Tickets are limited, so read on below to find out how to get involved.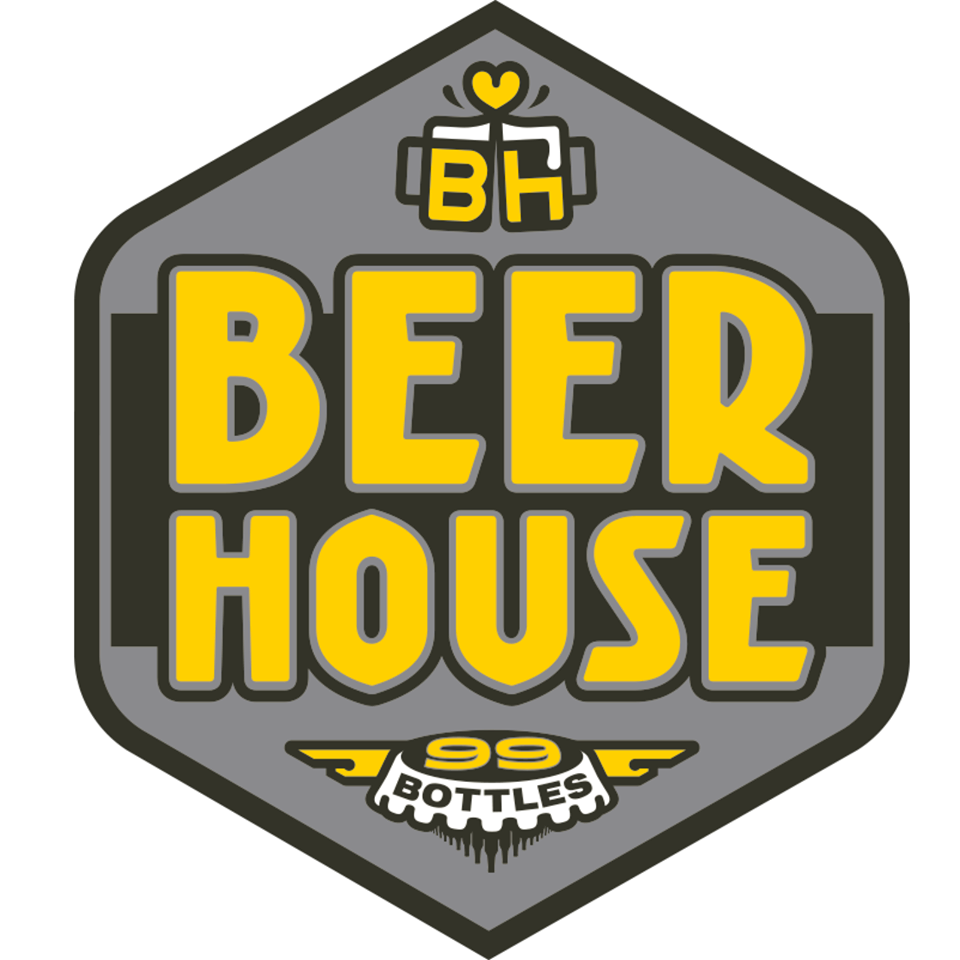 A Word From BEERHOUSE!
We would love for you to join us for this month's "Meet The Brewer" event.
Monday, 19 January from 6:30pm – 8:30pm we will be showcasing JC Steyn from Devil's Peak Brewery. Our very first Meet the Brewer was with JC and was a fantastic event. Almost a year later and with some new beers under his belt we welcome JC back! We have been hosting the event for almost a year now at both Beerhouse on Long and now Beerhouse Fourways. It has become very popular and our food and beer pairing is a great modus of showing off the Brewer's craft. We have recently completed a dedicated event space as an extension of Beerhouse on Long.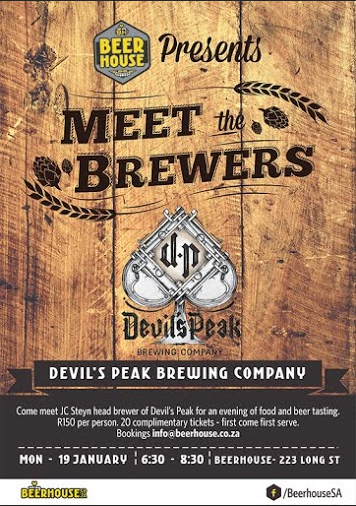 The Mash Tun as it has been christened is a great space for such events. We pride ourselves on having a massive variety of beer but also in being a podium for local brewers to shine on. The Mash Tun provides this podium and with events like "Meet The Brewers" we hope to expand beer knowledge and the category itself. It's R150 per person for the evening which includes your beer and food, you can secure your booking by mailing info@beerhouse.co.za