It's no secret that I love good local craft beer and food specials. So, when I saw this doing the rounds on Twitter, I was naturally inclined to share it with all of you.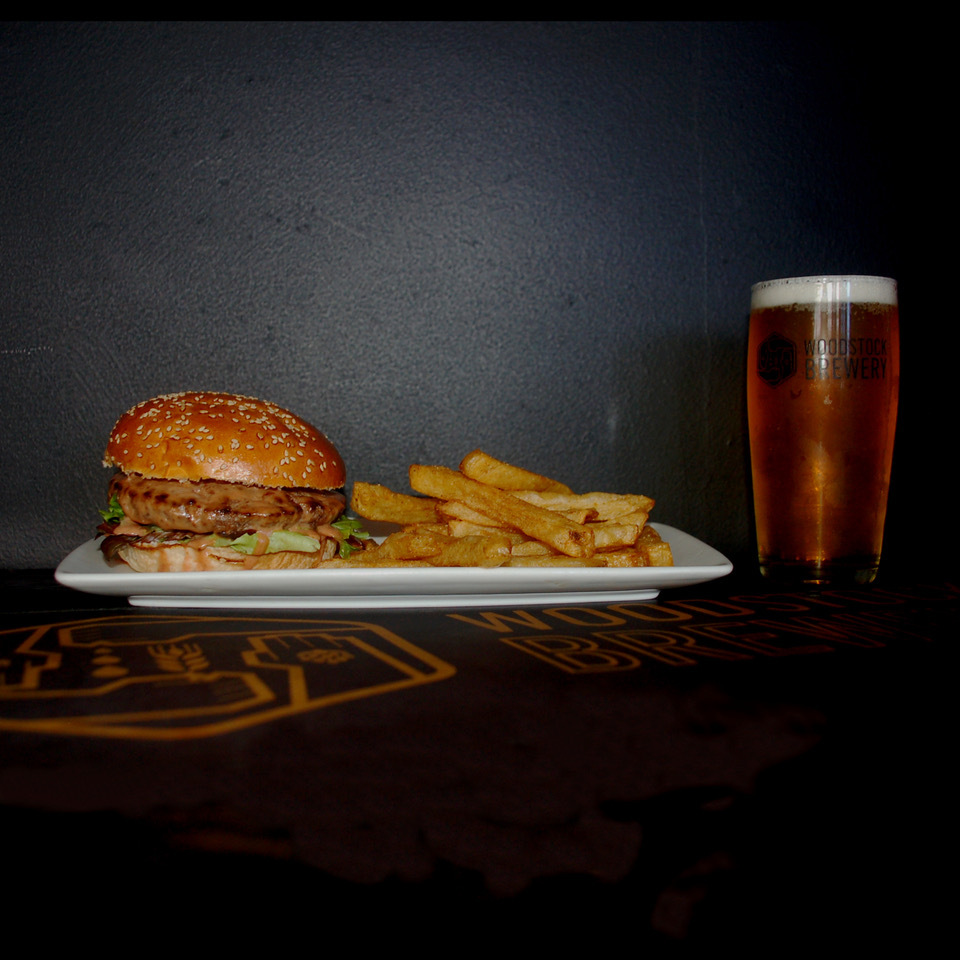 If you've never been to Woodstock Brewery Observatory Taproom, do yourself a favour. They have awesome tasting flights, with a rad restaurant that does some decent chow. They also have some sick merchandise on sale. I picked up a mixed case and a bucket hat from their collaboration with Hemporium recently!
Woodstock Brewery Chow & Dop Specials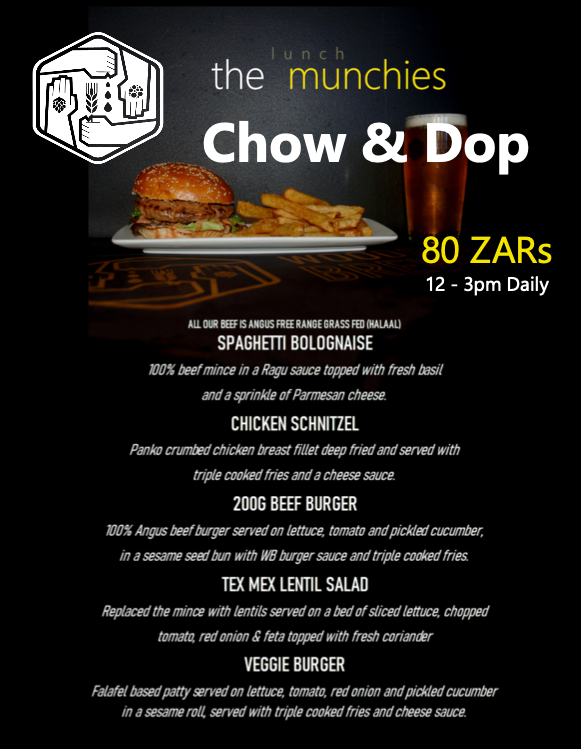 If you're a craft beer junkie like me, chat to the barmen when you visit and pick their brain about their brewing techniques, ingredients and all that jazz. Please note this isn't at the Woodstock Brewery in Woodstock, but rather their Obs Taproom & Restaurant.
Directions
Woodstock Brewery Obs Taproom
105 Lower Main Rd
Observatory
Cape Town
0
About Woodstock Brewery & Taproom
In the heart of Woodstock, you will find one of the best craft breweries in the country. Get great insight into the brewing process and meet the brewers responsible for the beers that are the result of sheer brilliance and outstanding craftsmanship from Woodstock Brewery.
Situated on Albert Road in Woodstock, Woodstock Brewery has grown from strength to strength in the past few years. With the talents of Head brewer Dylan, Woodstock Brewery now produces and distributes 14 different brews, including Seasonals and speciality brews.
The journey for Woodstock Brewery began in Korea when Andre Viljoen decided that he wanted to try out something entrepreneurial and move back to the Mother City. The decision to go with a brewery was inspired by the fact that it was a perfect combination of art, business and science. In addition, there was a big gap in the craft beer market in South Africa. Andre bought the building off of the internet using Google Street View in a neighborhood which was, at the time, the burgeoning foodie center of Cape Town. The building was a mass of concrete, perfect for a brewery, which would otherwise have ended up as a landfill.
Today Woodstock Brewery is stocked in various outlets throughout South Africa as well as a selection of markets in Cape Town and surrounds. The brewers are always playing around with new flavours and techniques, constantly creating new and exciting brews.
We invite you to come and take a tour, sample our brews and follow that experience by enjoying a sizzling steak with a couple of beers at the bar of The Woodstock Grill & Tap.