After running one of those new polls on Twitter, it was pretty clear that the foodie fans are very keen to hear about more and more specials around the Mother City. One thing we are gifted with, is an abundance of Winter Specials at a number of hotspots all around the Atlantic Seaboard and beyond. So much so, you could probably eat out every night of the week for cheaper than making a big hearty meal at home!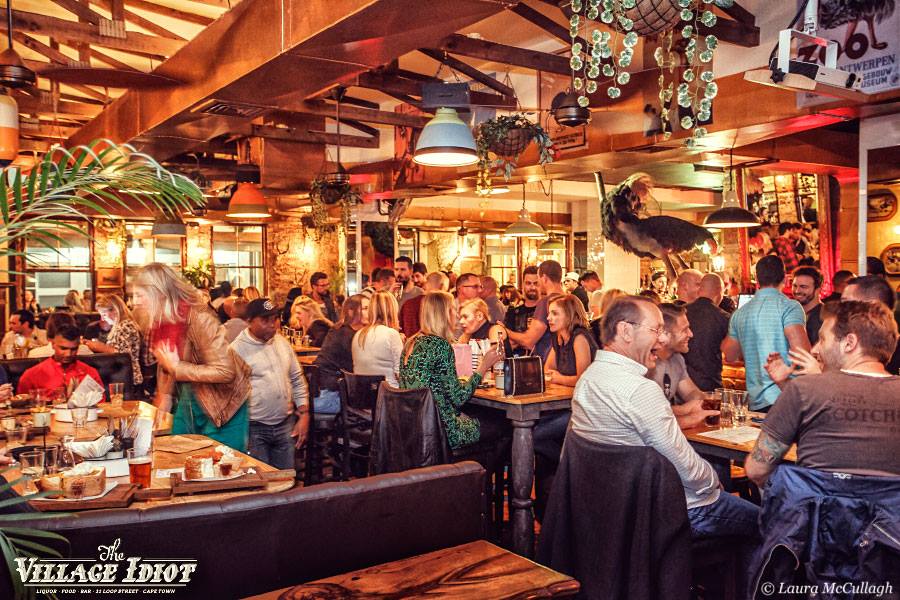 The Village Idiot has launched an awesome new Mates & dates SPECIAL on a Tuesday night. It's the brainchild of the same guys that are responsible to one of my best nightlife hotspots,  Aces & Spades! VI as it is known by locals is a great winter venue kitted with a fire place, booth style tables, wrap around balcony, and a huge bar managed by their resident ostrich, Oskar! At night it transforms into a party with tunes, a pool table room, hot humans and a shit load of shooters. But I must say that for a bar, they make exceptionally decent food.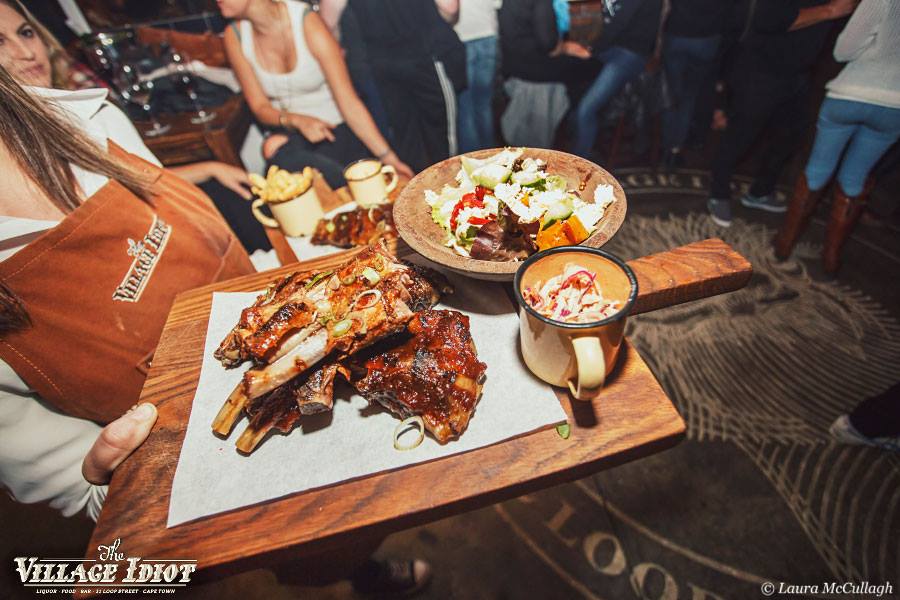 From their usual menu the HUGE chicken wings, biltong board and these sticky ribs are definitely the pick of the bunch! If you're just a bit peckish, there's always some hot chips to fill the void over a few beers!
Before I get to the Mates & Dates Tuesday night SPECIAL though. They have a good selection of local craft beer for the people like me, and although they don't stock some of my best International beers, many do opt for the local only approach. On a Thursday, Friday and Saturday it turns into quite a party after 9pm, so make sure you book a table for dinner before to avoid the queue which can get quite long on their popular nights!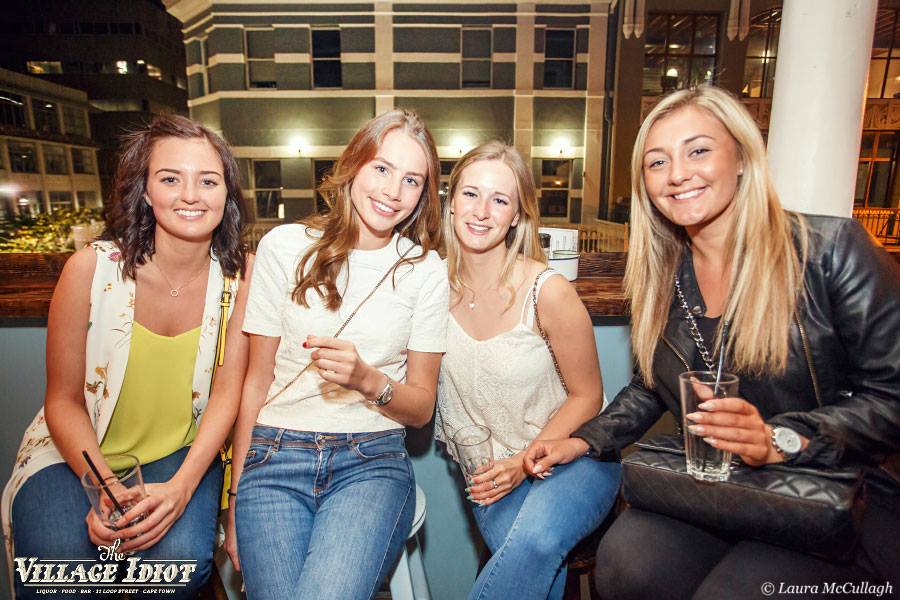 Mates & Dates Special!
There are two main options for their Mates & Dates SPECIAL which I will highlight below. I missed the last outing with the I Love Foodies team due to football, but will add my review at the bottom of this blog post as soon as I have checked it out! This first option is definitely screaming my name though. Just better not take a vegan date because, PULLED PORK!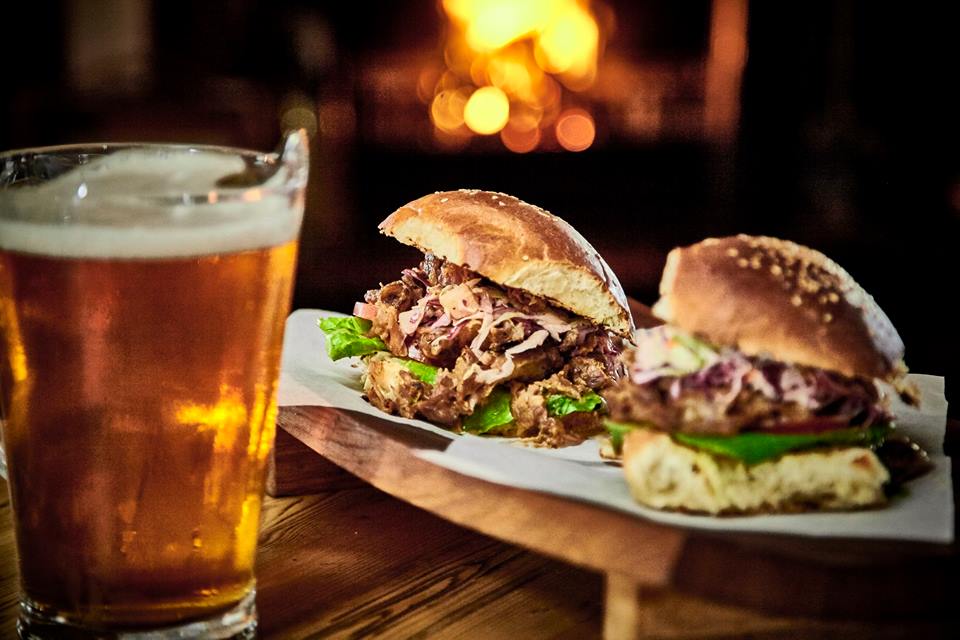 OPTION 1: Two Pulled Pork Burgers with coleslaw and a jug of Standard Premium Lager for just R130. The beer is a new brew recipe by the dudes from Citizen Alliance and it's brewed at Boston Breweries! This is definitely a goodie, taking into account a jug of craft beer would usually cost you R80 on its own at most pubs around Cape Town!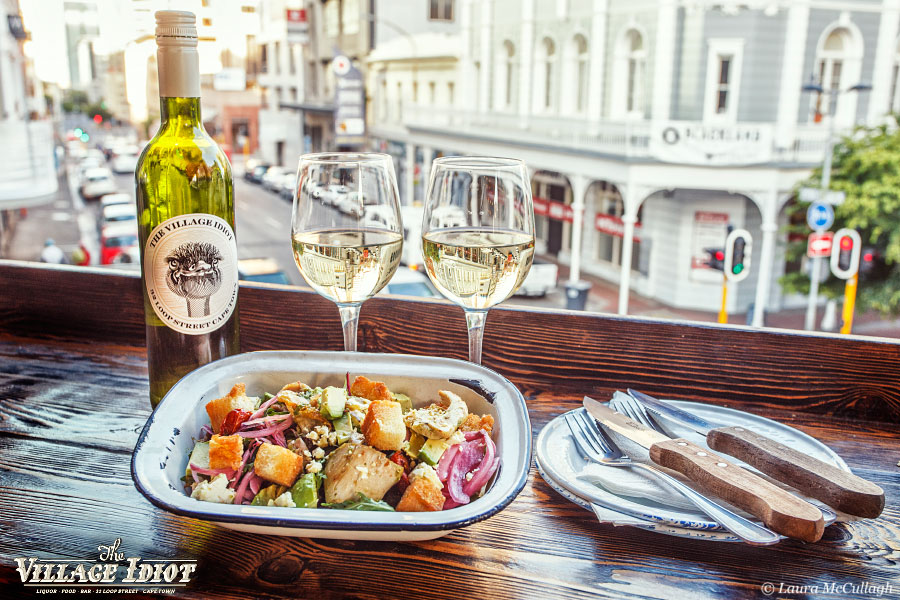 OPTION 2: Chopped chicken salad served with avo, pickled red onion, croutons, cucumber, roasted cherry tomatoes and feta. Accompanied with a bottle white house wine, R120.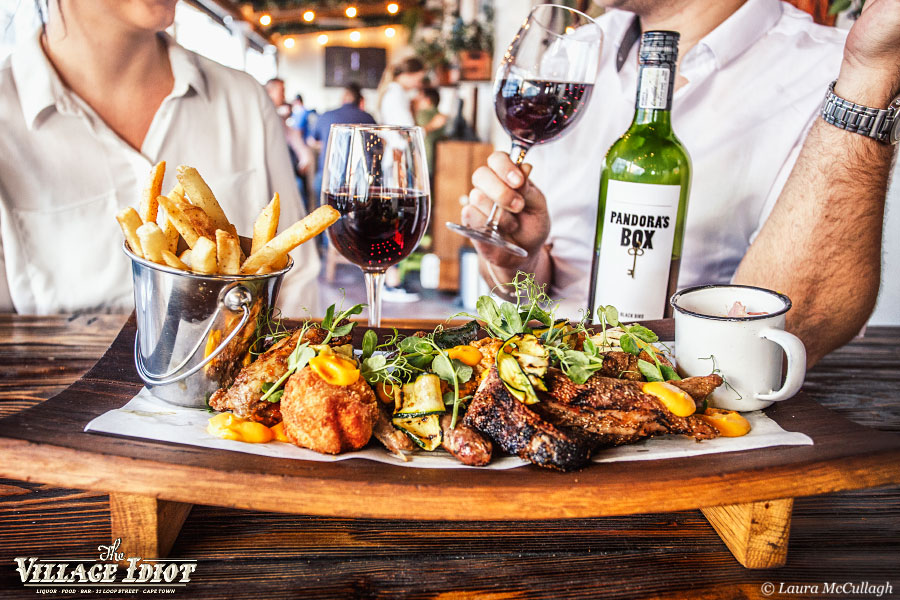 OPTION 3: Gourmet Braai Board. Thin boerewors, chicken wings and lamb riblets served with butternut puree, confit butternut, charred baby marrow and butternut and cheese balls. Accompanied with coleslaw, chips & a bottle red house wine, R240
Location:
32 Loop Street, Cape Town.
Bookings:
021 418 1548
Social Media:
Facebook: The Village Idiot
Twitter: @VillageIdiotCT