Monday is a very popular day for burger specials in Cape Town. But I can bet my bottom dollar that you won't get much better than the burger special at The Odyssey Gastropub on Bree Street! I've been there numerous times and I have always left a happy man after one of their delicious, juicy burgers. Last time around I had the Fig & Camembert with a chicken breast patty, and it was well worth writing home about! It's usually R90, but every Monday they have a killer burger special. You pay R100 for any TWO burgers on the menu.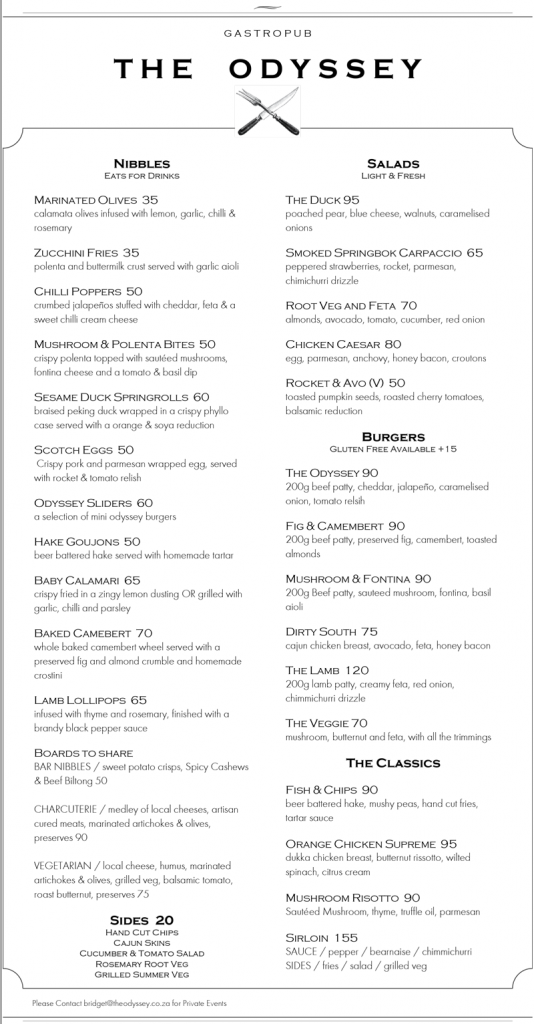 They also make some other great chow, which you can check out above and see some lekker snaps on their Facebook Page. The mushroom risotto is killer! But the best part is that they are Entertainer friendly. If you don't know what The Entertainer is, well basically you get buy-one-get-one-free any day of the week! You can read all about it on my blog and get 14% discount on the app by using my promo code: MRCPT. Here is the link to the article!

I have already saved over R3,000 this year on dining out. It's well worth the investment and the best app I have ever purchased.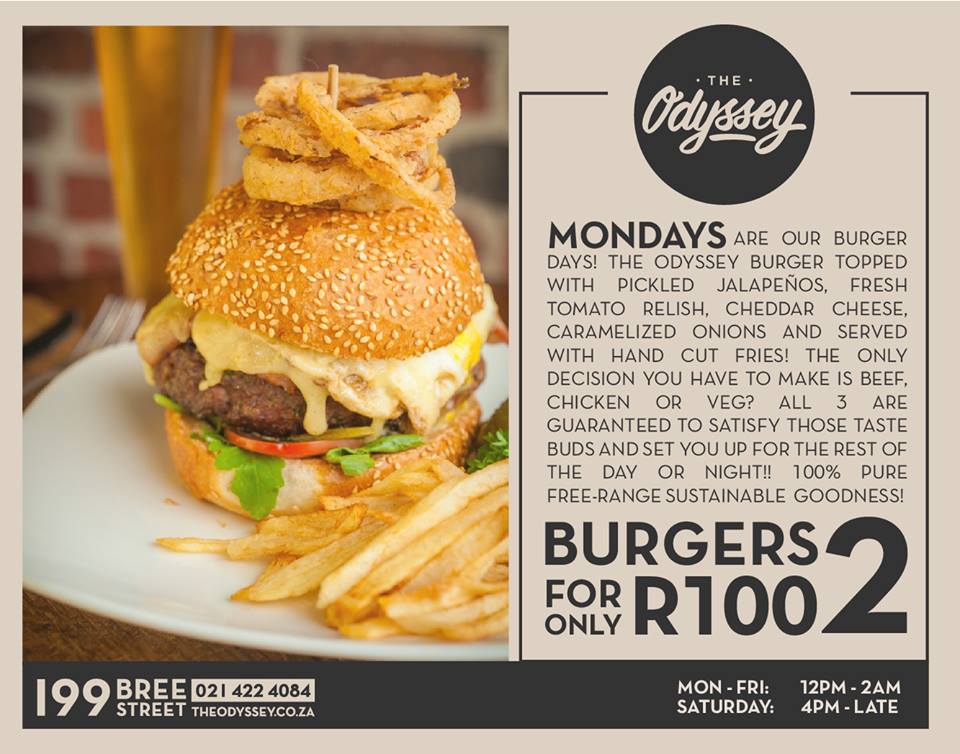 Remove the sting from the start of the week with any 2 premium beef, chicken or vegetarian burgers for just R100 EVERY MONDAY! Served with a generous portion of our signature homemade rosemary fries. Go on, treat yo' self!