Cape Town, On 13 October 2016, Mondiall together with sponsors Vinwood and Seven Springs Vineyard hosted a Dine With Masters media lunch, which saw Mondiall's Head Chef Stephen Mandes collaborate with food entertainer Claire Allen to create a once-off six course tasting menu that focused on good wine and phenomenal key dishes from their respective reality TV shows.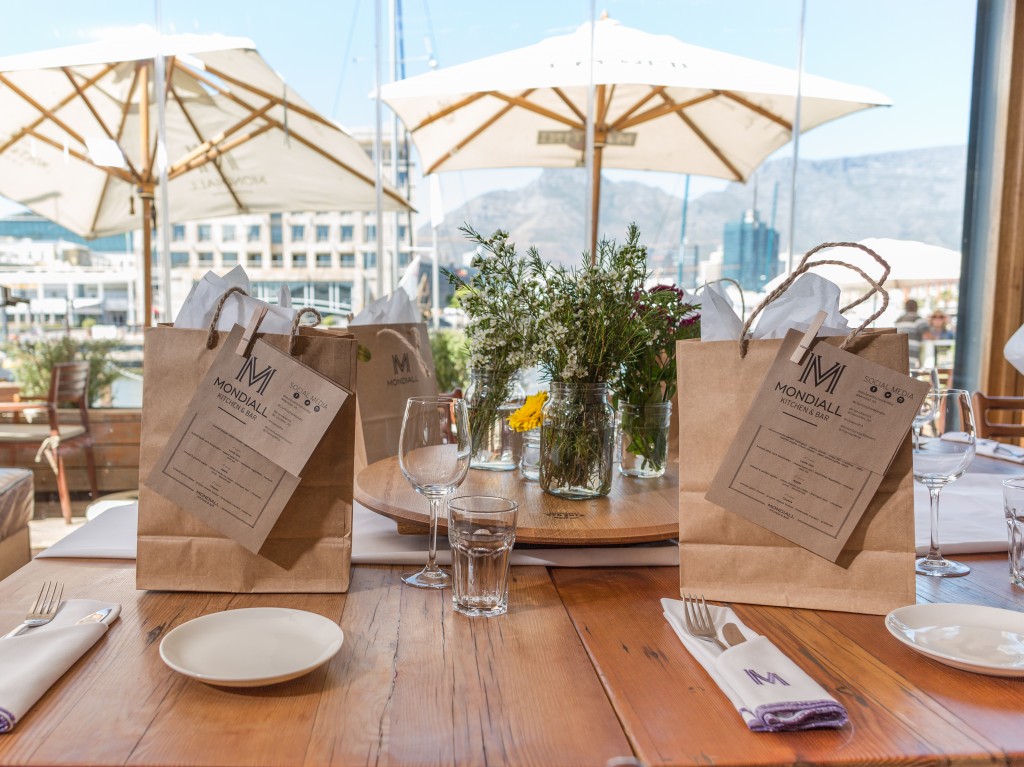 Stephen Mandes (28) was chef / proprietor of La Vierge Restaurant in the Hemel-en-Aarde Valley outside Hermanus and was the winner of the 'Ultimate Braai Master' Season 3 in 2014 as team Tikka Boys. He holds an Advanced Diploma in Culinary Arts (Northlink College Tygerberg Campus / accredited by City and Guilds) and comes with extensive experience in some of Cape Town's top kitchens. Chef Mandes started his career at the Cape Grace Hotel, where he worked as Junior Chef de Partie before his appointment as Chef de Partie at the Belmond Mount Nelson, followed by De Grendel Restaurant where he worked as Junior Sous Chef. Stephen explains his passion in his own words: "I love working with smoked flavours achieved by the Big Green Egg, while maintaining a balance of sweet and sour". He also frequently uses Mediterranean flavours as inspiration and often seasons his dishes with olive oil, garlic and herbs. These are the fresh, crisp flavours he brings to the newly launched Mondiall Summer Menu.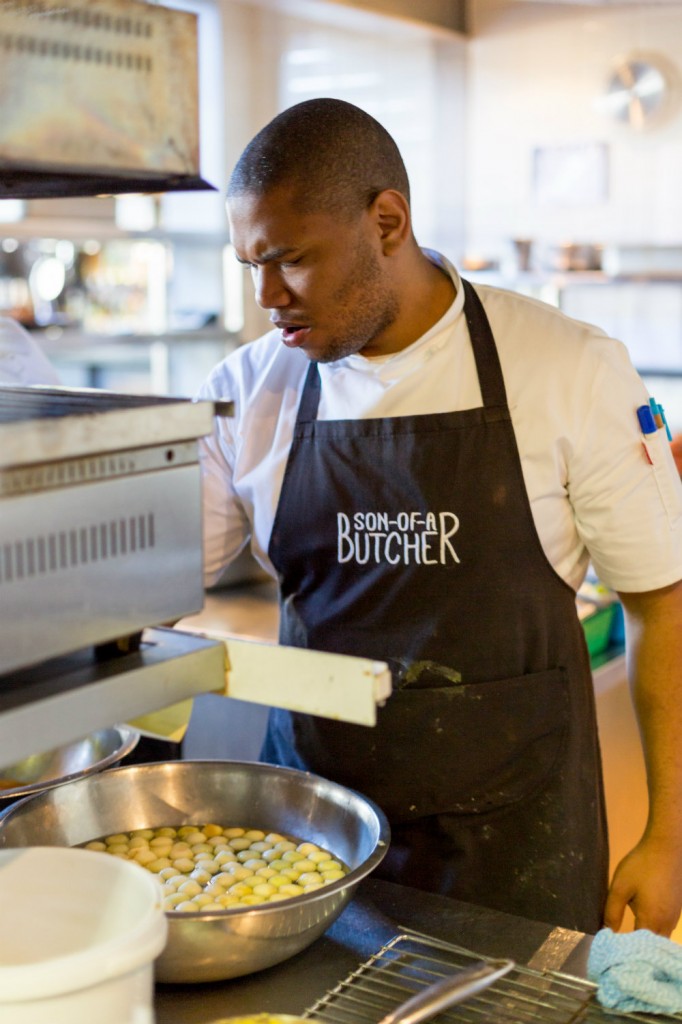 Restaurateur Patrick Symington sources fresh fruit and vegetables from the Epping Food Market on a regular basis. Mondiall procures homegrown produce of the highest quality for its patrons. Symington says that Mondiall will continue to offer a sophisticated yet casual experience with refined comfort food. "We are aiming to take service up a notch and our staff have undergone further training under the guidance of Linda d'Holt-Hackner of The Touch Company".
Claire Allen, affectionately known as 'The Foodie In Love', frequently visits Mondiall and thus has become well acquainted with Stephen Mandes. Allen made her debut on 'MasterChef South Africa' Season 3 and as a result started her blog, Food Is Love. She highlights her passion for the culinary arts and this has seen her rise to being one of the country's most promising food entertainers and entrepreneurs.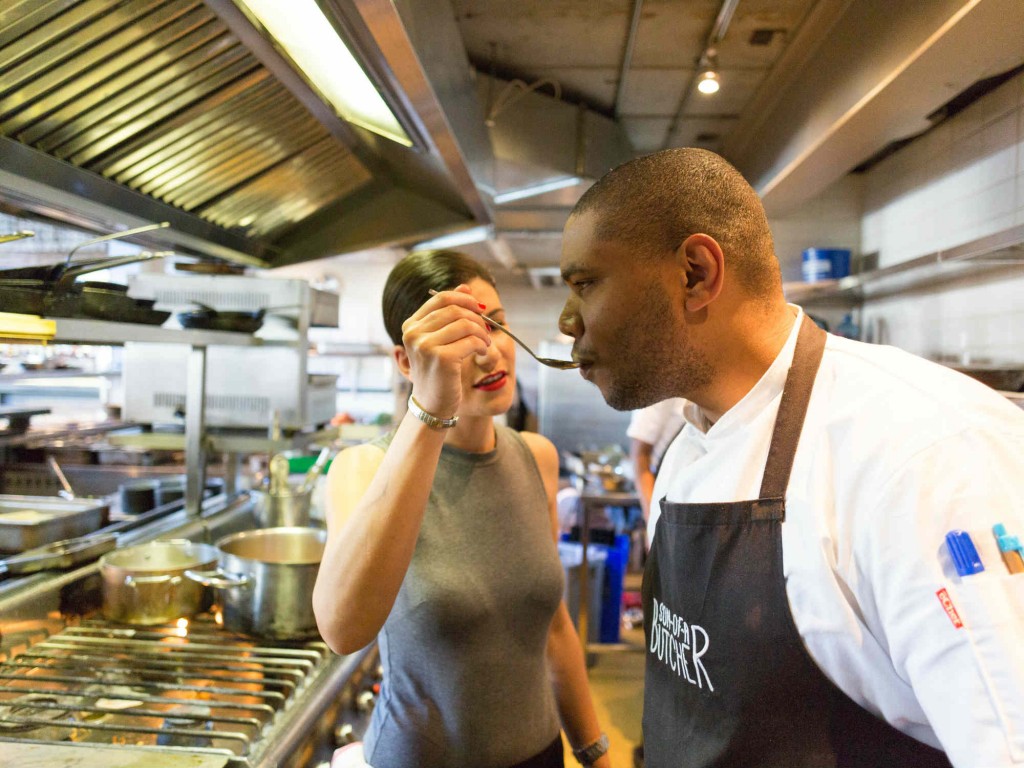 For the past 17 years, Vinwood has been crafting unique indoor and outdoor furniture from reclaimed French oak, sourced from the winelands of the Western Cape where it was once used as wine barrels and casks. The furniture gives homes a welcoming ambience with Vinwood's simplistic, functional yet timeless designs. Vinwood's manufacturing process relies largely on skilled labour, as the nature of the curved barrel timber demands hand selection and handcrafting. Vinwood sponsored the beautiful yet practical table décor for Dine With Masters and one lucky winner walked away with a beautiful Wine Oak Baguette Board.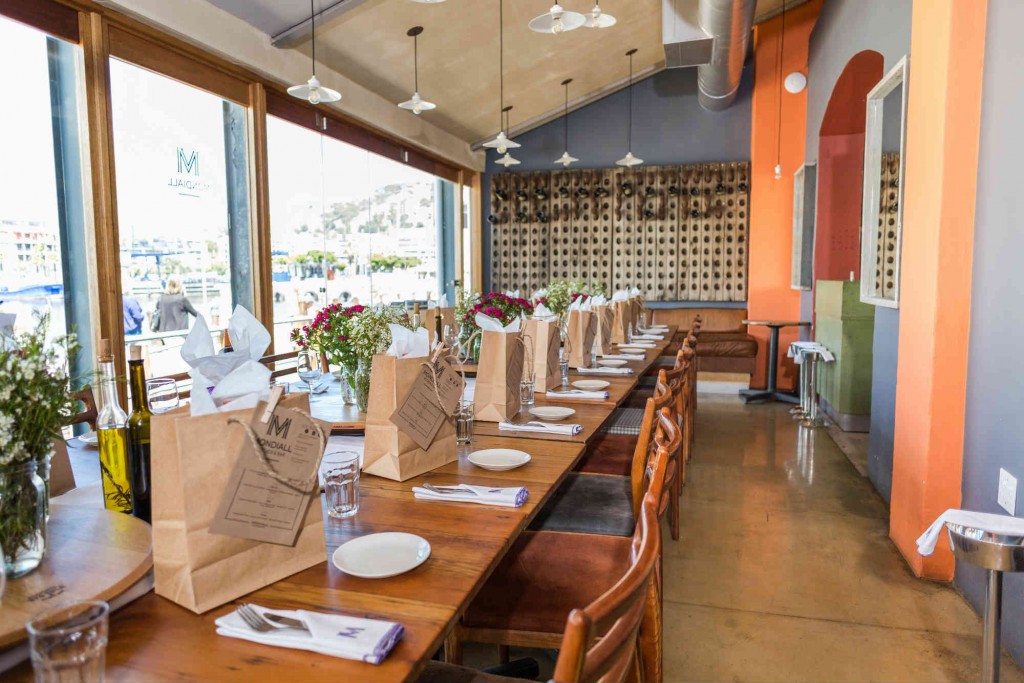 Seven Springs Vineyard is a premium wine producer, located on the Hemel en Aarde Valley road between the seaside town of Hermanus and the spa town of Caledon in the picturesque Western Cape, South Africa. It is this oceanic influence, coupled with their shale derived soils, known locally as Bokkeveld Shale, that gives their vines the potential to produce remarkable grapes from both north and south facing vineyards.
On the day of the event this boutique winery showed their Pinot Noir 2013, a luminous wine that boasts an alluring garnet colour. The wine offers opulent aromas of raspberries and sour cherries. The oak, as always is subtle and understated, supporting the fruit driven profile of this wine. This wine has won a Sommelier's Selection Awards, IWSC silver medal and received 4 stars by Platter Guide.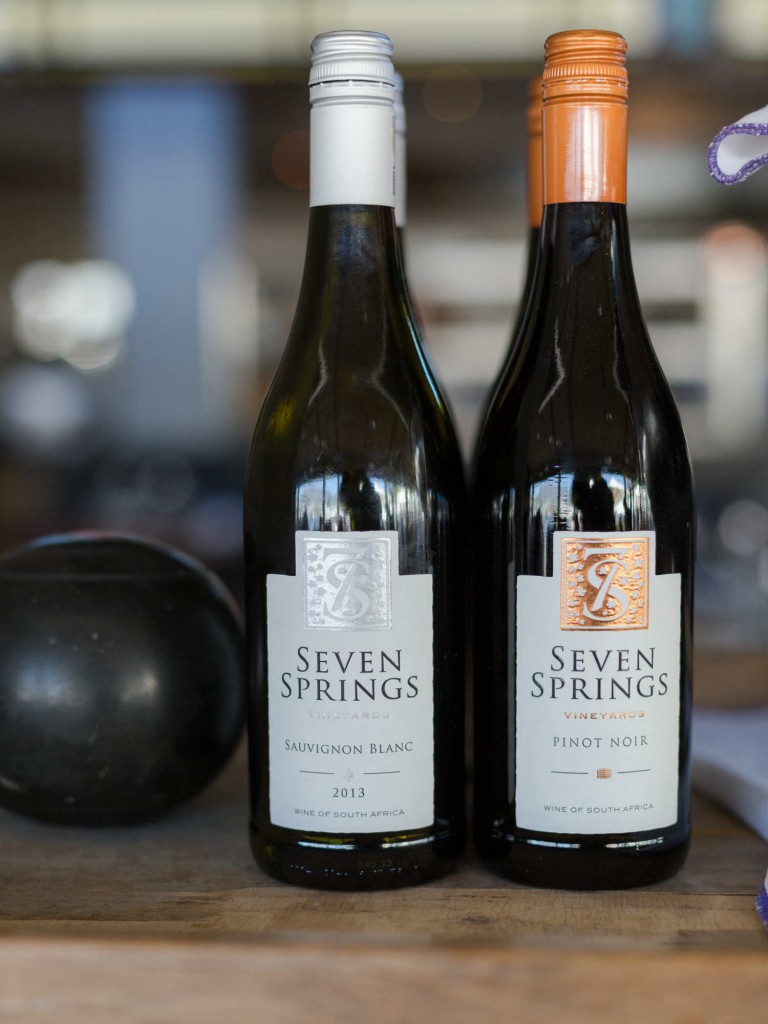 The six course tasting menu for the day was created by both Stephen Mandes and Claire Allen, taking inspiration from dishes they created while competing on reality TV. This menu was an opportunity to better past dishes while applying the skills and knowledge they have gained since leaving their respective shows.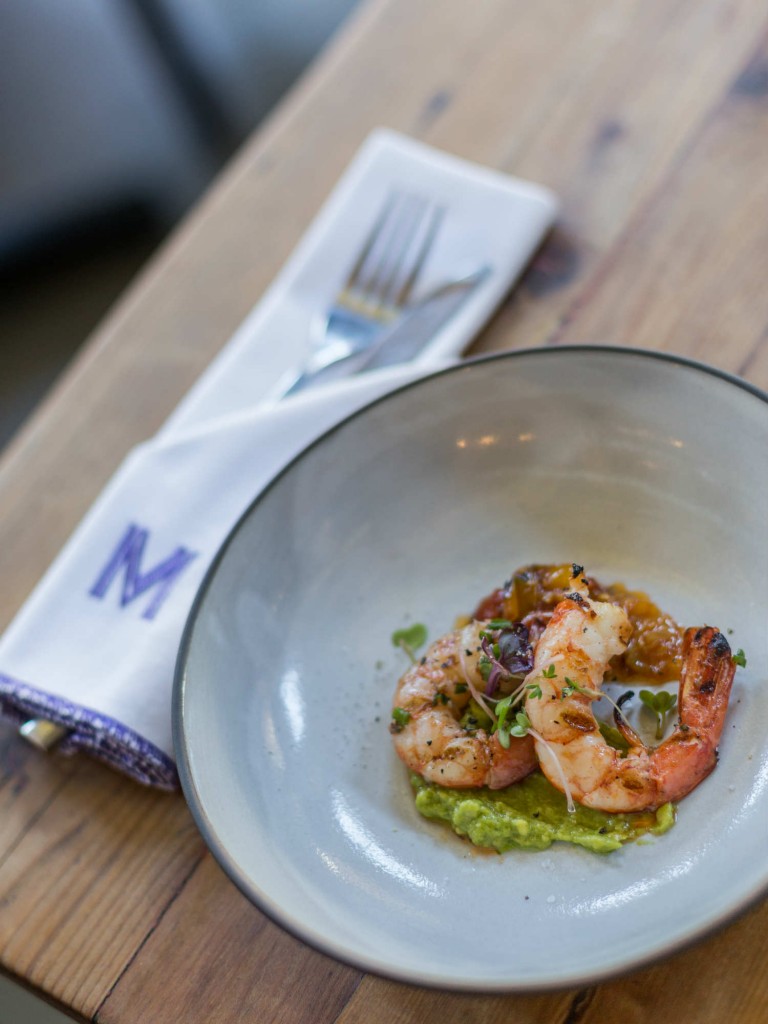 Each dish focussed on one main ingredient namely, prawns, octopus, salmon, lamb, apple and cheese. Each element was then supported by complementing flavour profiles, different textures and a range of colours that ensured a feast for the eyes as well as the palate. Visit their all new SUMMER MENU to see what you can expect from Mondiall this Summer!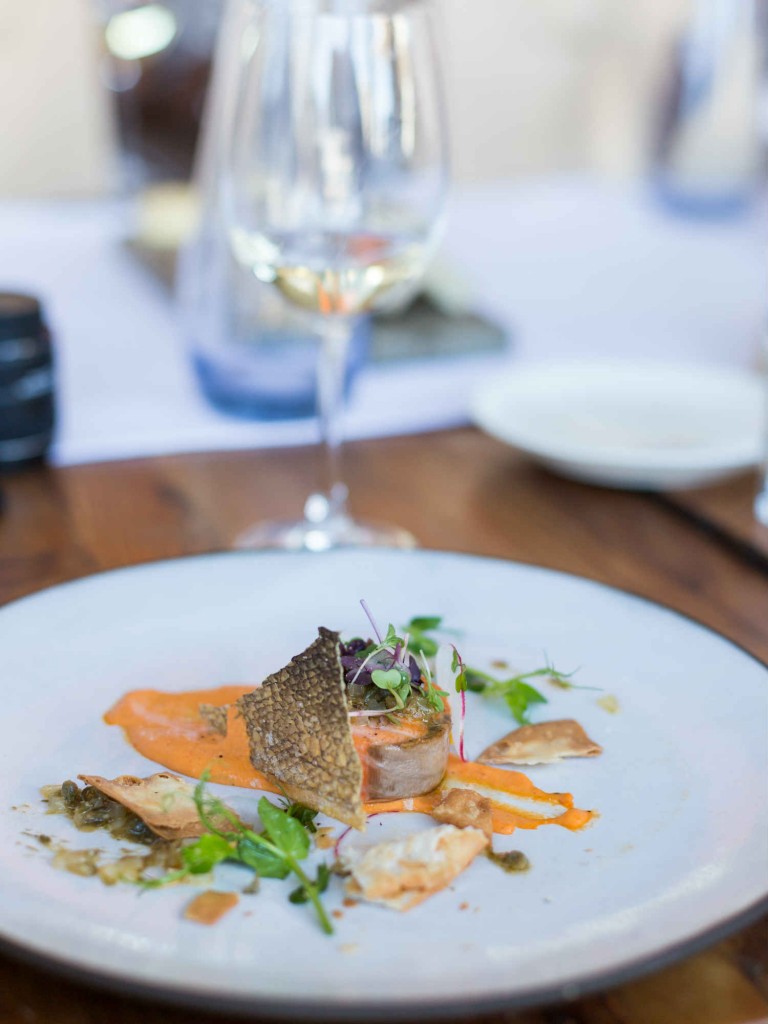 The guest list was comprised of select media who have been avid supporters of the two chef's careers as well as Mondiall. A special guest, the Mondiall 'Facebook Amuse Bouche Competition' winner, and their partner were also invited to attend the special event.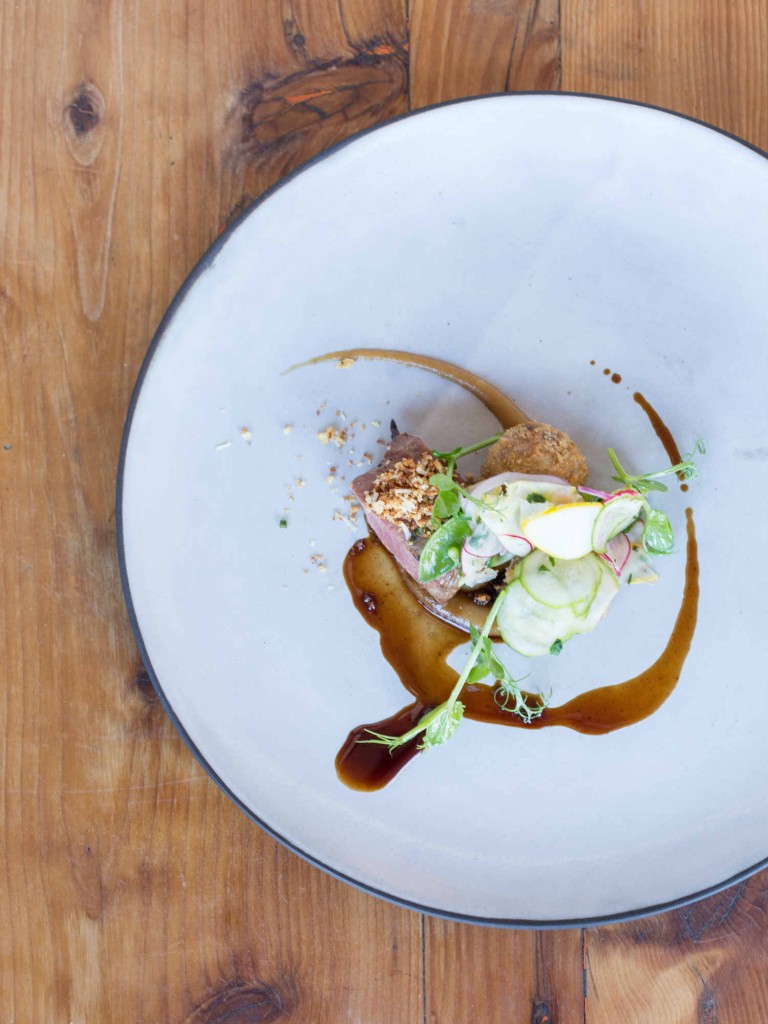 Mondiall would like to thank all parties involved for their support and hard work as these elegant affairs would not be possible without the people involved. We wish Stephen and Claire all the success for their future endeavours and would like to congratulate them on a wonderful display of culinary skill.