My favourite Cape Town winter warmer restaurant HQ is dominating with winner specials this season! Not only do they offer 2 cos lettuce salads, 2 steaks with their famous Cafe De Paris butter, fries and two glasses of Nitida cabernet sauvignon at their #DateNight [here] every Tuesday! But, their weekly Thursday night special is also a killer…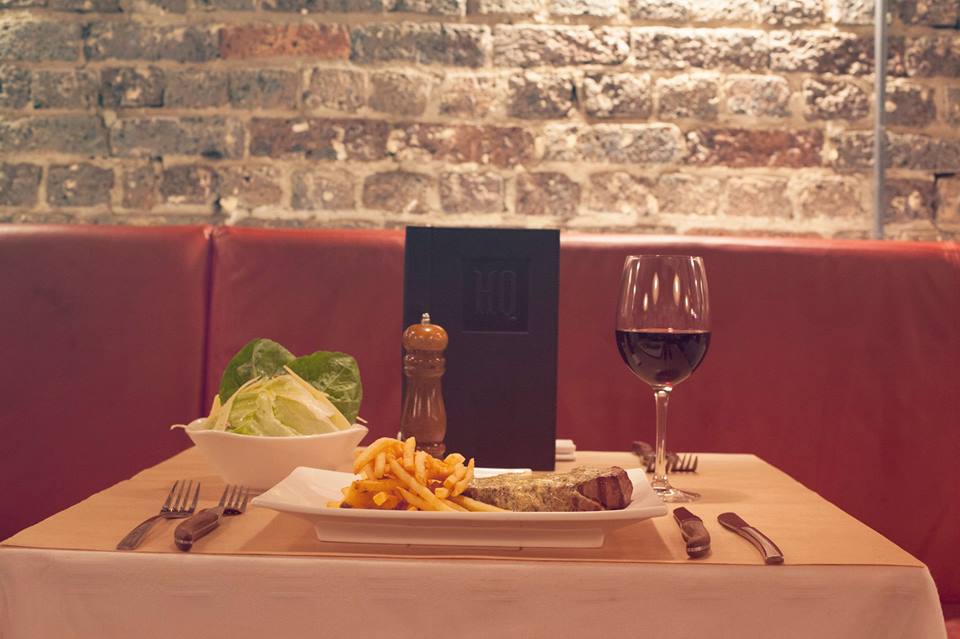 Thursday night's see the likes of Brett Aitken, Candice Haynes and friends on the decks providing the tunes at their HQ #BoardwalkEmpire nights! The warm fire place provides the heat and comfortable setting, whilst the best of all provides the final touch on the smiles.. The HALF PRICE tapas menu, which if I say so myself, is unreal!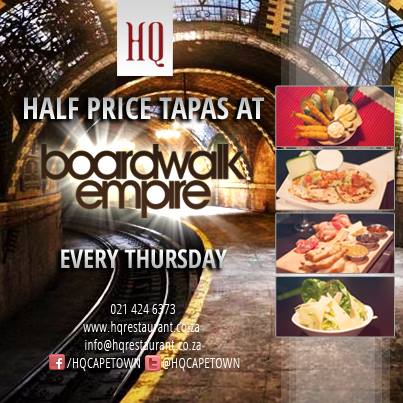 NEW Bar Snacks Menu!
HQ New Bar Snacks MENU [Click Here]
How good do all of those sound? I am not being bias in saying they are all amazing on the taste buds, but like anyone, I have some personal favourites! The sirloin cubes with Cafe De Paris butter, because I try escape the wrath of carbs and it's their speciality. The crumbed prawns are to die for, something I order whenever I go out, and the only ones to compare so far are from Sevruga! The gourmet quesadilla's and chicken milanese are my other recommendations!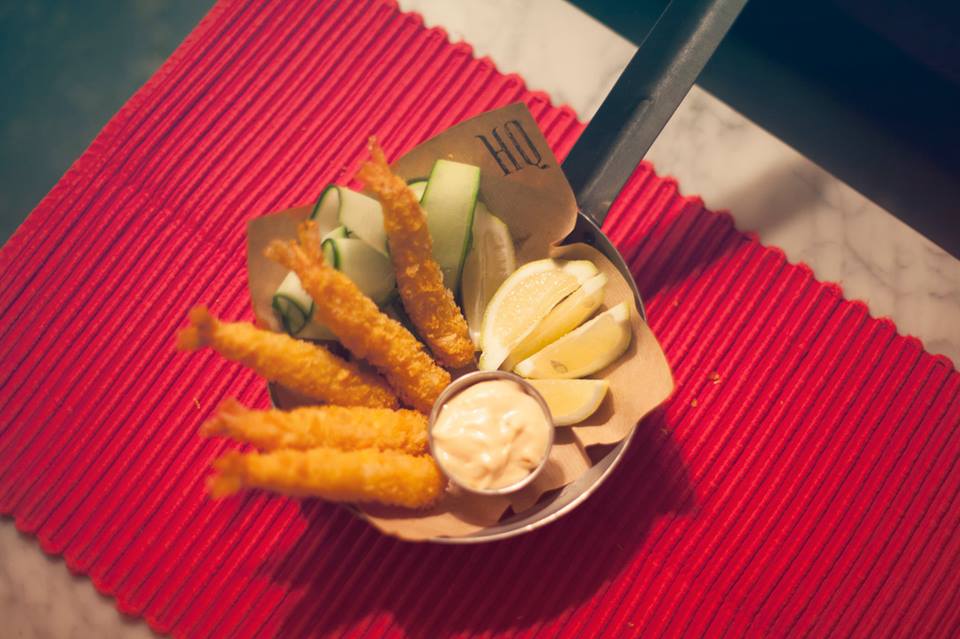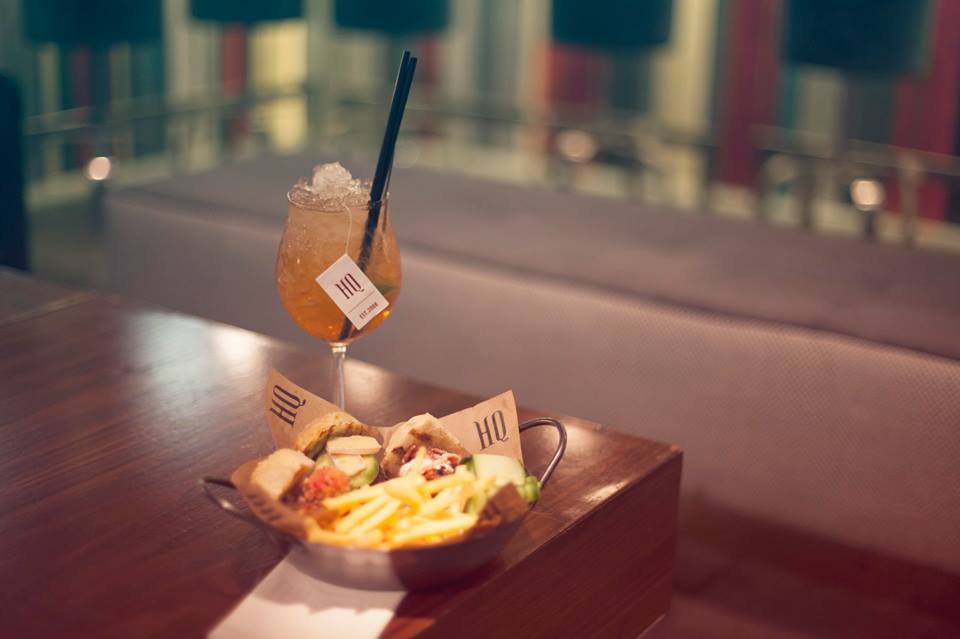 You can find HQ on Facebook and follow them on Twitter @HQCAPETOWN to WIN some awesome prizes and keep up with the latest news. Like tomorrow they are turning their bar into a LIVE stock exchange, where the prices of certain drinks fall every 30 minutes or so. That will take place from 5pm until 8:30pm and trust me when I say this, you get a proper bang for your buck! I went to the first one and it was insane how much we drank for our money… But, more about that tomorrow, I will do a separate post for you!