One of my favourite Winter specials in Cape Town is back, and, this Winter they have a few new burgers added to the menu! I won't lie, I will probably never order any of them because I feel too bad cheating on my beloved DREAMY burger. With mozzarella and creamy mushroom sauce, how could I?

So basically the deal is simple. You pick two of your favourite burgers off the menu and you only pay for the most expensive one. It comes with a generous portion of crispy fries, and, if you're a health nut you can swop them out for veg or salad for an additional R10! Definitely in my top 5 burgers in Cape Town, so well worth checking out if you're looking for a bite to eat at lunch or dinner.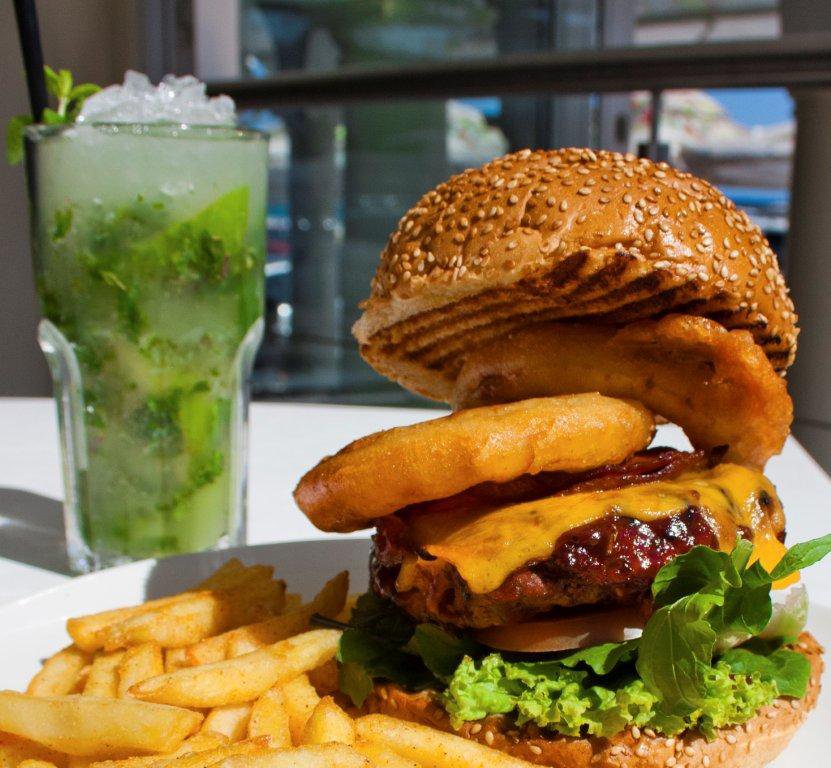 They also have a load of other amazing food dishes on the menu, which some people don't even know because of it's "cocktail bar" appeal! This season they even made this rad infographic to help you choose what burger to pick. I got the American, probably because I am not hungover today though…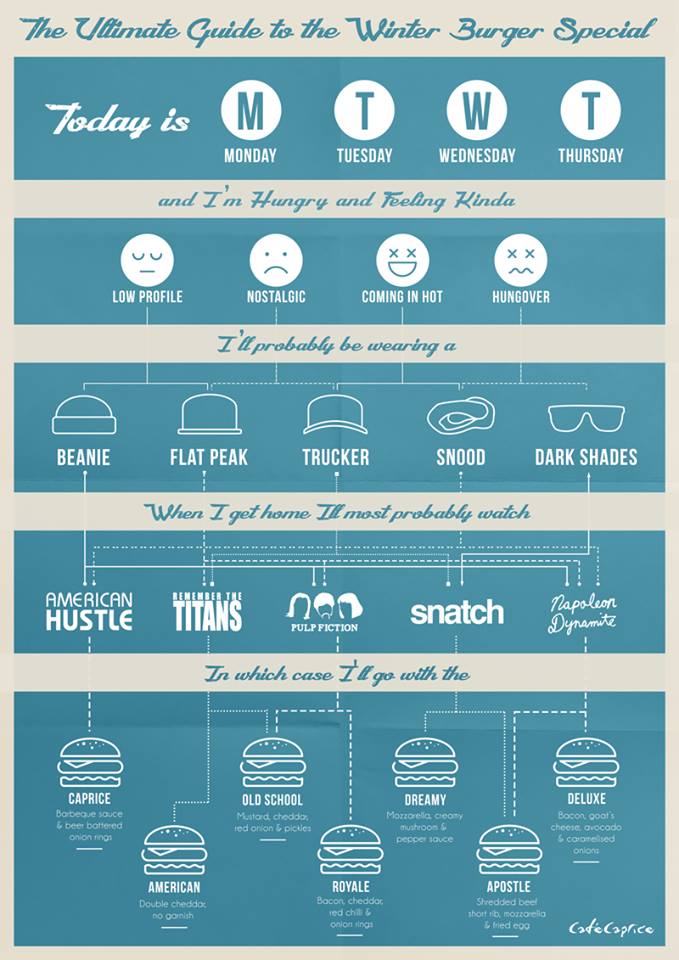 The Deal
Days: Monday – Thursday
Times: 12:30 – 21:45
Burgers: Caprice, American, Old School, Royale, Dreamy, Apostle, Deluxe.
Cocktail Recommendations: Berry Mojito, Strawberry Daiquiri, Jo Honey Rooibos.
Other Great Dishes: Nachos, Pollo Pasta, Espetada, Sweet Chilli Chicken Spring Rolls, Calamari Salad.