CityMob is a community-driven group buying service proudly based in Cape Town that shares with its members daily offers on the best experiences in and around their city. Functioning as a highly socialised city guide, CityMob collaborates with the best local businesses, brands and events to offer them the opportunity to benefit from the power of social buying. With an active network of 'mob'sters' – a set of trusted and respected individuals 'in-the-know and on-the-go' – CityMob is able to offer insightful advice about the best experiences to enjoy in different cities across South Africa.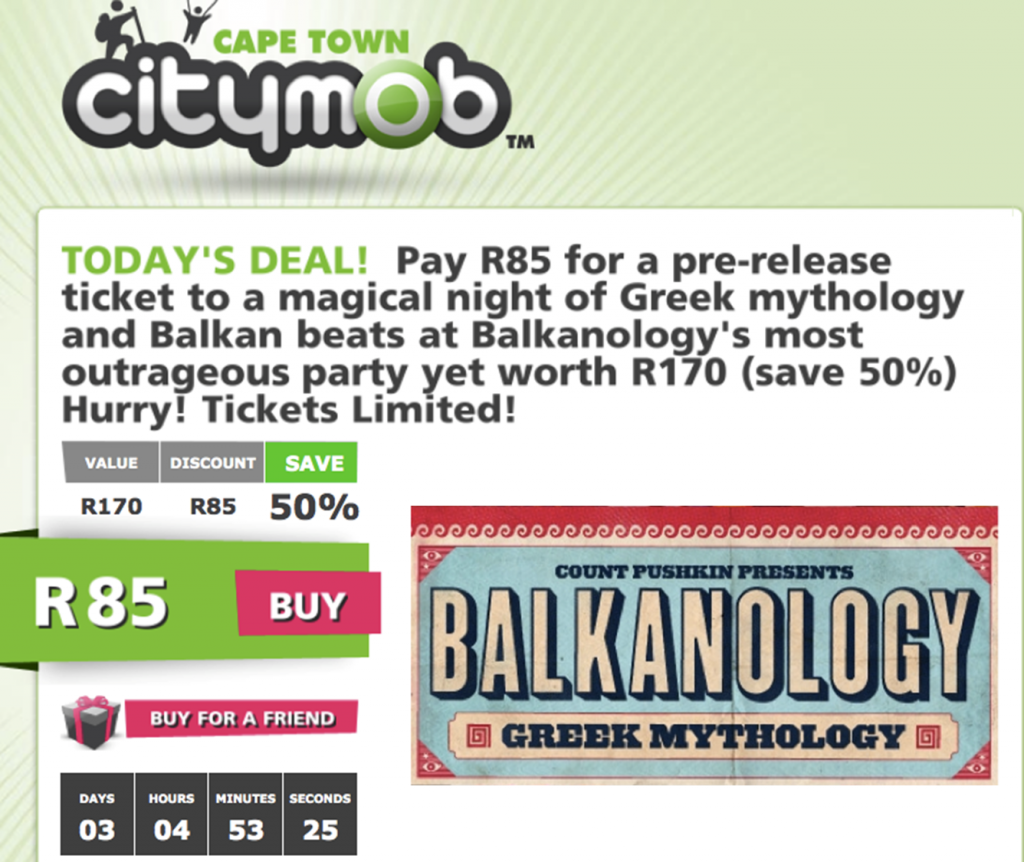 To this end CityMob is collaborating with sensational Cape Town music outfit, Balkanology and providing you with pre-release Balkanology tickets at 50% off for R90. The next in a series of increasingly popular Balkanology events, "Greek Mythology" promises a night of magic and enchanting Balkan beats. The perfect opportunity for festival lovers to free both their feet and their imaginations under the Zip Zap Circus tent in Cape Town on the 15th of June.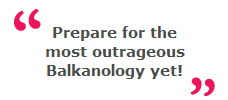 To Become A City Mob'ster
Website www.citymob.co.za
Twitter @CityMob
Facebook Fan Page www.facebook.com/#!/Cape.Town.