Dial up the speed and hit new PBs with the light and responsive technology of ASICS FlyteFoam™ Fast series. ASICS launched the FlyteFoam® Fast Series to international guests with a spectacular sprint at the top of Tower Bridge, one of London's most iconic landmarks.
The ASICS FlyteFoam® Fast Series is a brand-new collection of special speed running shoes featuring the innovative FlyteFoam midsole material, including the new NOOSA FF™, GEL-DS TRAINER™ 22 and a colour-updated DynaFlyte™.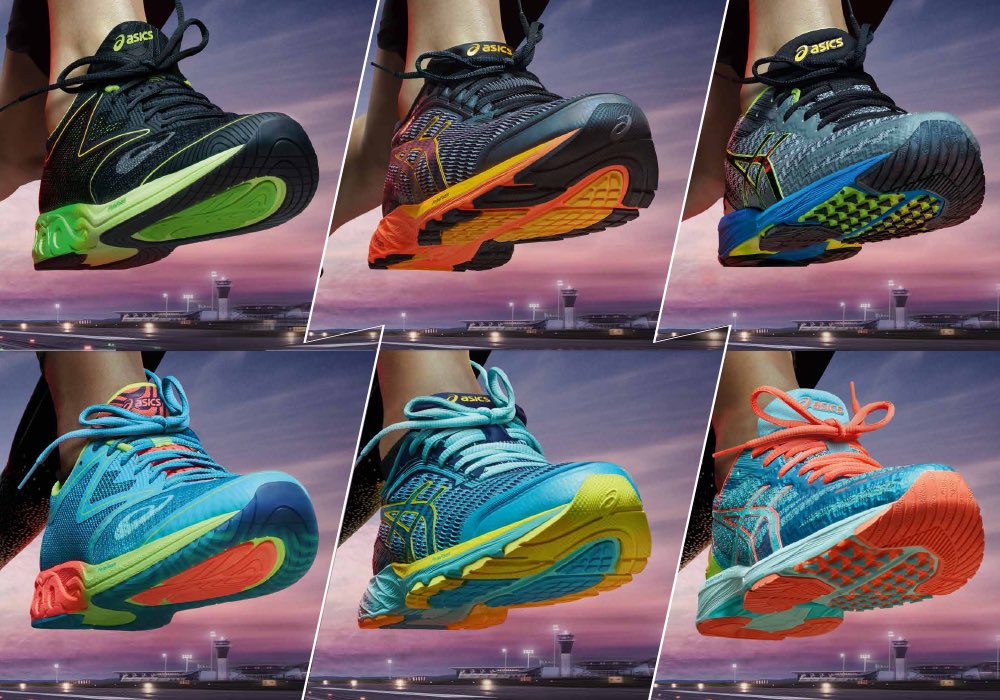 Transforming the two panoramic high-level glass walkways in Tower Bridge, ASICS created an immersive experience that pushed runners to smash their own speed record on a specially designed flight path. ASICS flight attendants were on hand to prep the runners in the take-off zone ahead of their FlytePath experience. An aviation themed sprint, including wind machines, sequenced lights and sound effects created the ultimate speed experience, encouraging guests to not just run, but to fly.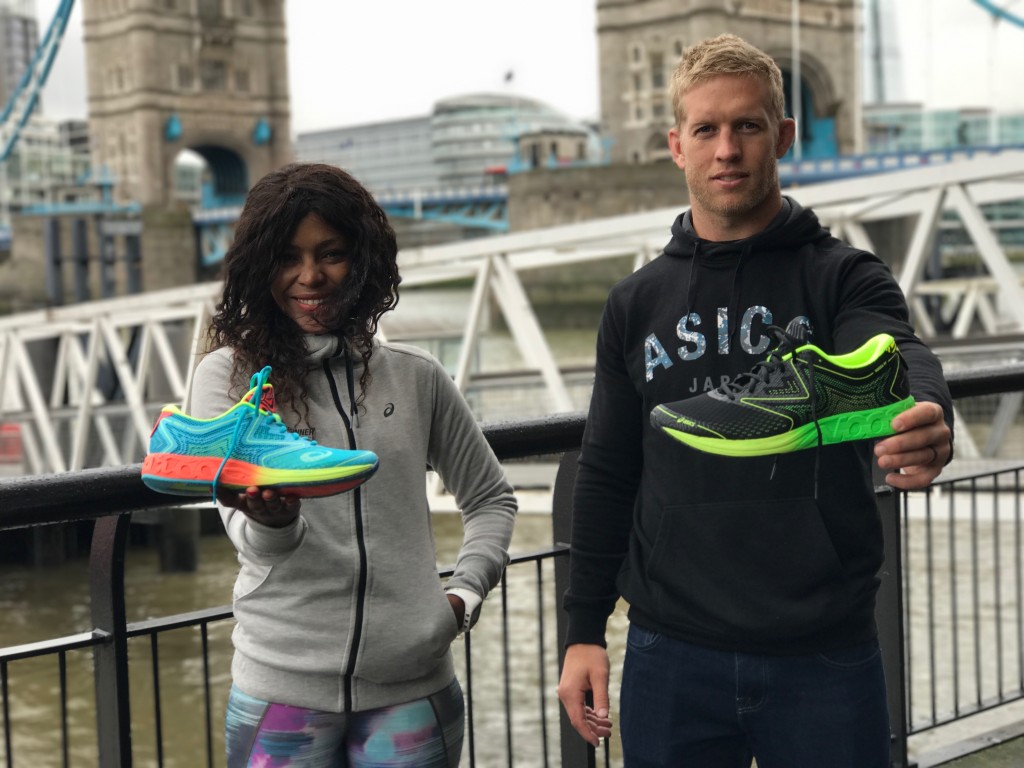 The all new NOOSA from the FlyteFoam Fast Series for males and females. I love the baby blue colourway for females!
Special guests on the night were Springbok Sevens player, ASICS ambassador  and Olympic Gold Medalist Kyle Brown, elite ASICS athlete Jan Frodeno, Olympic gold medalist and two-time Ironman World Champion and American track and field athlete, Candace Hill.  ASICS South Africa's FrontRunner Charmaine Mohokare also attended the event.
See the full press release from the ASICS team below! But before you read all about the new range, how epic is their brand new advert below. Kind of makes me just want to go outside, and RUN!
NEWS RELEASE!
The FlyteFoam® Fast Series : NOOSA FF™, GEL-DS TRAINER™ 22 and a colour-updated DynaFlyte™, brings the FlyteFoam®  series to runners who want to feel faster. Powered by ASICS' patented FlyteFoam® midsole technology – first introduced in concept shoe MetaRun in 2016 – the FlyteFoam® Fast Series caters to runners across a broad range foot types and running styles.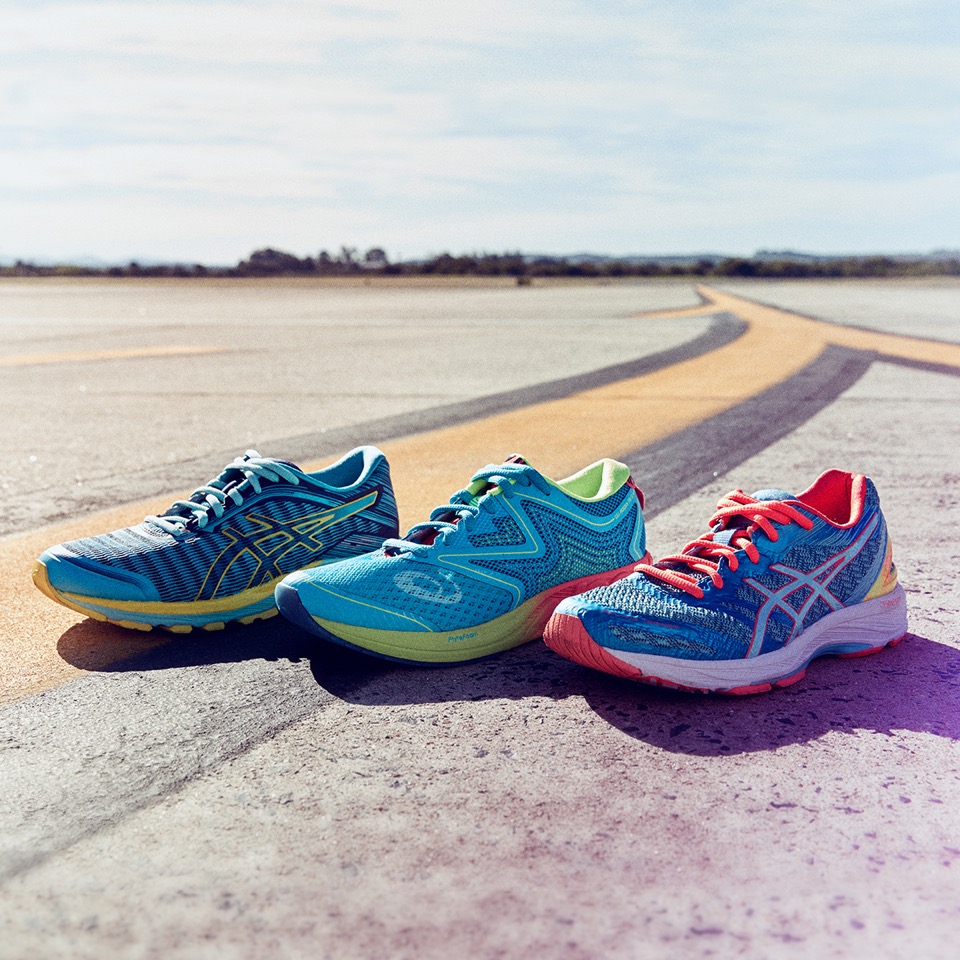 FlyteFoam Fast Series: Ladies Range!
"We're excited to offer the award-winning FlyteFoam® technology to more runners across a new range of models," said Brian Kerby, General Manager of ASICS South Africa. "At ASICS, we are committed to providing runners with the guidance and tools to maximize their potential in sport".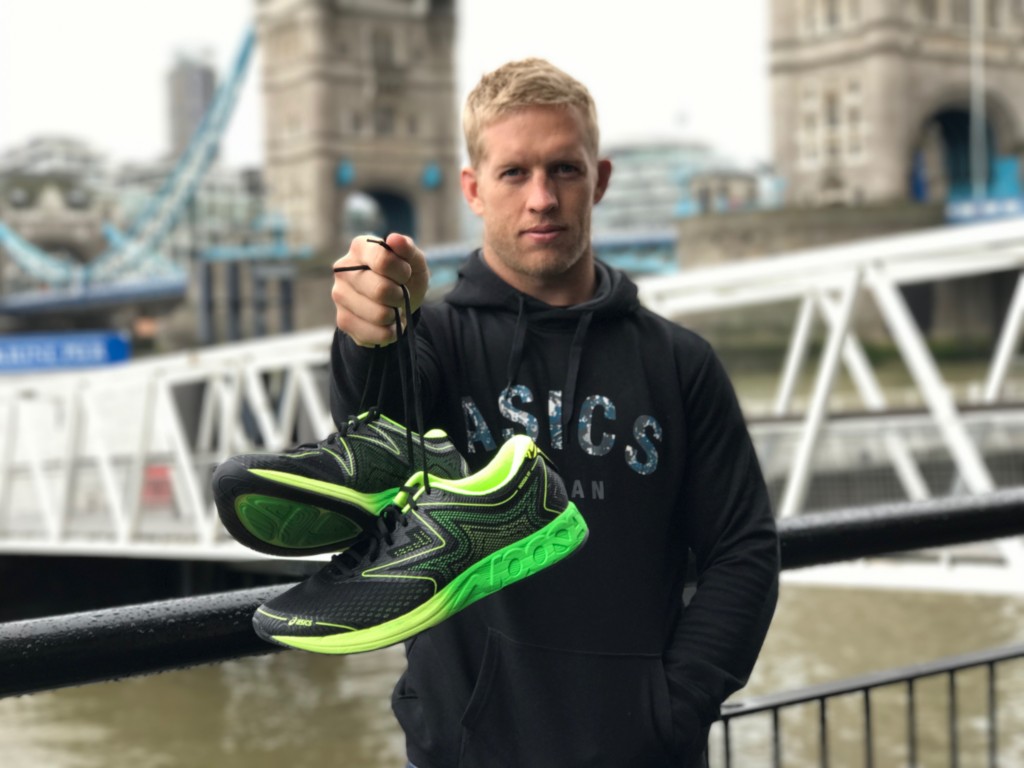 "Being a Sevens player is all about combining technical skills with pace and running fast. Experiencing first hand the FlyteFoam® Fast Series is testament to how ASICS as a brand is technically on a different level with performance footwear", said Kyle Brown, Springbok Sevens player.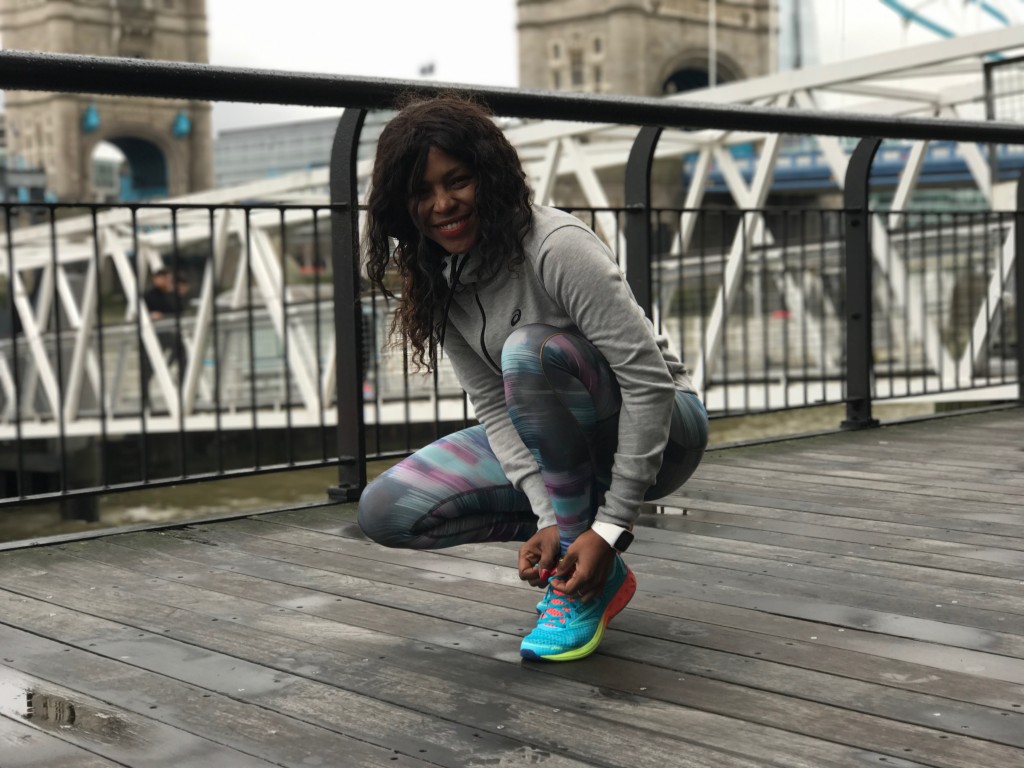 "The new Noosa with FlyteFoam technology will take my running pace up to the next level. I can't wait to go out on my next run with them. Running above London on the Tower Bridge was a phenomenal experience", said Charmaine Mohokare, ASICS FrontRunner.
Fast For Everyone With FlyteFoam®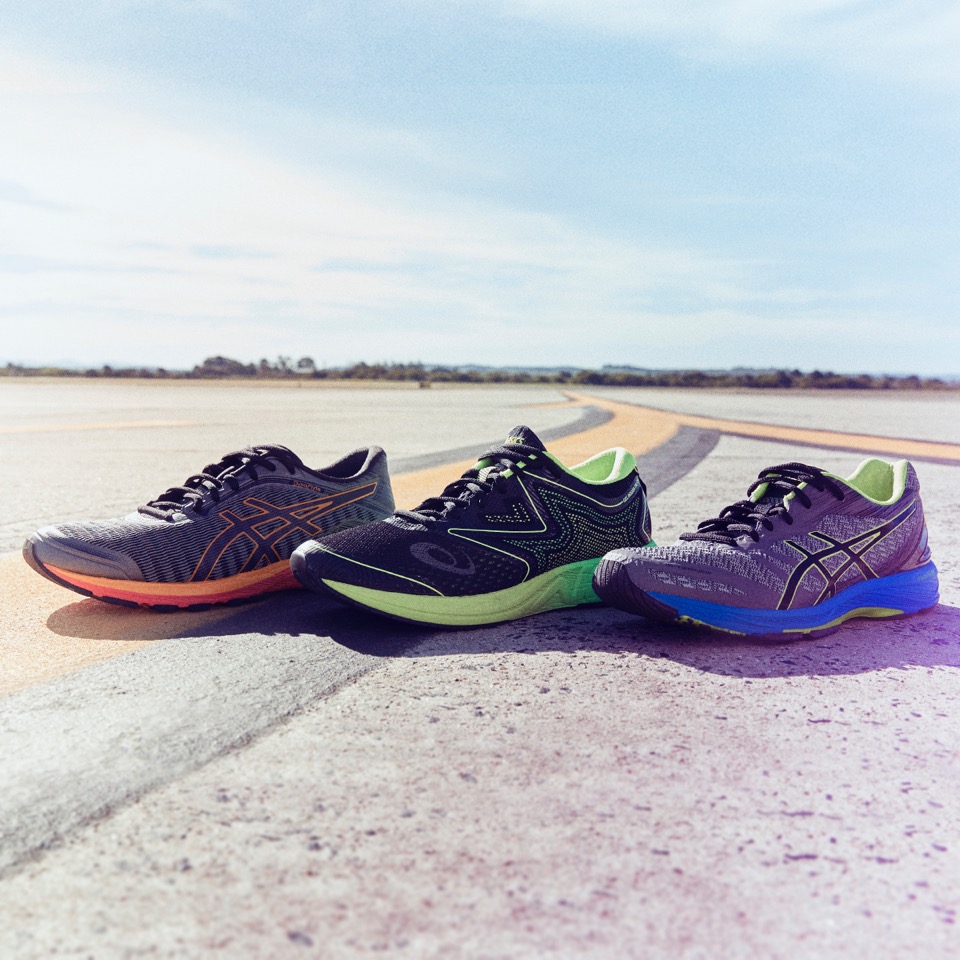 FlyteFoam Fast Series: Men's Range!
The FlyteFoam® Fast Series redefines fast, giving more runners access to ASICS' lightest-ever midsole technology, FlyteFoam®. It features three shoes engineered with lightweight cushioning to deliver the feeling of speed to a broad spectrum of runners across foot pronation patterns, experience levels and running goals!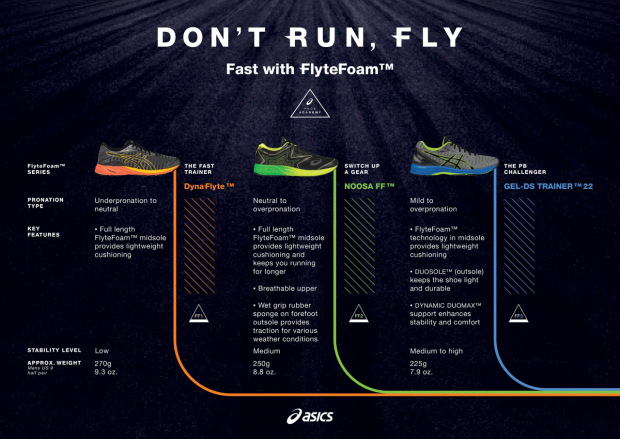 DynaFlyte™: The latest color iteration of DynaFlyte™. Full-length FlyteFoam® midsole delivers lightweight cushioning.
NOOSA FF™: Featuring a full-length FlyteFoam® midsole, breathable upper and wet grip rubber outsole.
GEL-DS TRAINER™ 22: A medium-high stability shoe. Dynamic Duomax™ support enhances stability and comfort.
Join the conversation on FAST with the #FlyteFoam and #DontRunFly hashtags. The Dynaflyte, Noosa FF and GEL-DS Trainer 22 are all available at leading sport retailers nationwide.