Hit the rodeo to the wildest Diskotopia event the great outdoors has ever seen. Join the stampede for tickets today, and one day you'll say you were there when the Wild West was won.
14 hours on the Disko trail begins at noon and takes you wherever your horse goes, way past midnight under a super-wild cool moon. Whip out your inner Cowboy or Red Indian, or give them both barrels if you have to, this one's the Real Deal. Book now. Alternatively, wait and you can test the theory that cowboys don't cry.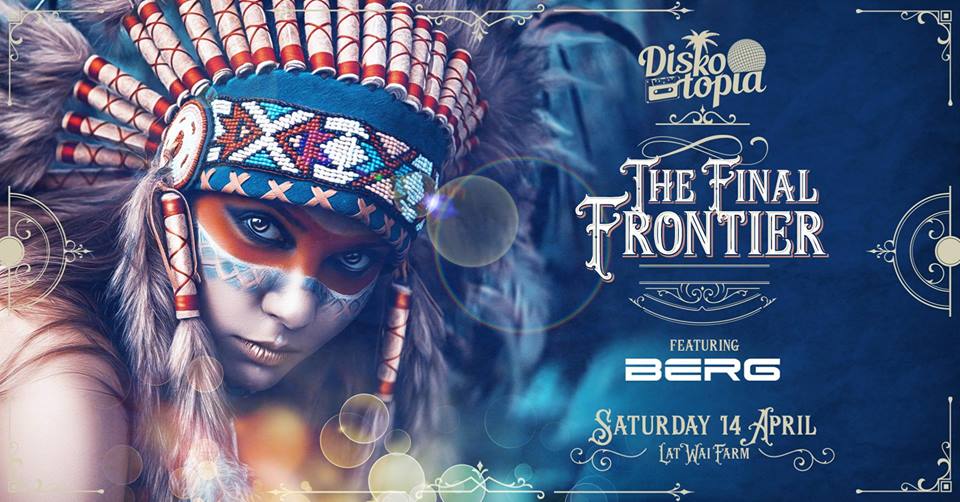 International Artist – BERG
Israel-based artist Berg—a.k.a. Shlomi Berg—has entertained hundreds of thousands of followers around the world. His performances encompass ahalf-dozen of the world's most acclaimed—and massive—dance parties, including Brazil's Tribe Festival and Experience Festival, Mexico's Equinox Festival, Denmark's Tam Tam Festival, Israel's Unity Festival and France's Inox Festival. He has already become one of the globe's leading acts—over the course of just four years, when the sonic mixologist first launched his name brand. His ability to bring a crowd to its feet with hands waving in unison, as well as his mad beats, have fans from nearly every nation in the world pleading for him to make an appearance.
Supporting Acts
2 Stages of other DJs and Acts TBA
Venue
Lat Wai: Lucullus Road, Left onto Redhill Road, Joostenbergvlakte
Tickets
Super Early Birds: R220
Early Birds: R250
General Admission: R300
VIP: R400
Gte your online tickets here: https://diskotopia.nutickets.co.za/finalfrontier
VIP Includes
Access to VIP Pool stage and lounge
VIP parking
Dedicated VIP bars
Dedicated VIP toilets
Dress Code
Optional.
Cowboys might like a hat. Indian headpieces welcome
Ts & Cs
R.O.A.R – No Under 18's – No Drugs or Bad Attitudes.
The organizers and venue accept no responsibility whatsoever for injury, death, loss or damage of any nature to persons, vehicles or belongings, even in the case of negligence. Due care has been taken to make this event safe and secure. Tickets are non-refundable.