The famous Monday burger special which put Spur Steak Ranches back on the map, two burgers for the price of one, will be coming to an end at the end of March 2017. The popular buy one get one free burger special will be replaced by a new R50 burger special, where clients will be able to get any sauce at a discounted price.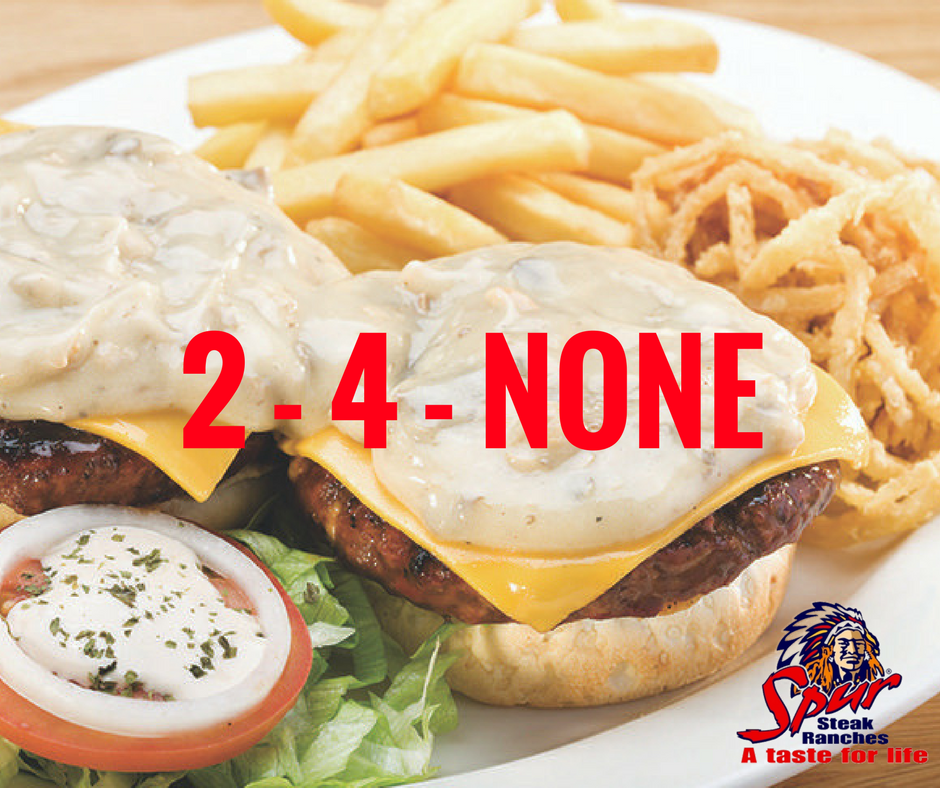 The CEO of Spur, Pierre van Tonder says that food inflation has tightened the grip on their special offers, and pretty much made the decision for them. To be honest, it became my only reason I even went to Spur anymore. It's great if you have kids, but with the amount of restaurant specials and the introduction of Entertainer App, it just fell off the radar for me.

Read more from their CEO about the decision and future of the franchise below in his official statement:
van Tonder: We simply could not afford it. It was a very heavy decision that we had to make. But at the end of the day our franchisee affordability and for them to stay in business is critical as well. Our strategy is very clear. We have taken out one or two specials in order to maintain our pricing so that our customers could still get that value which they have known for years.
Spur CEO Pierre van Tonder has promised that they are busy planning a bunch of new specials to keep their customers happy. They will be rolling out in the next two months! I'll be sure to update you about those, which should be available just in time for the Winter specials season.
Here are two other rad Burger Specials in Cape Town and South Africa on a Monday for you!
The Odyssey Gastro Pub, Bree Street: Any TWO Burgers and Rosemary Fries for R100!
Cape Town Fish Market: 200g Burger, Chips and Onion Rings for R50!