YES MAN! My favourite local steakhouse, tapas vibe and cocktail lounge HQ is making their official return to the #FirstThursdays route map. Join them tonight as we celebrate our renewed status as an official First Thursdays Cape Town participant! Don't forget it's also their famous half price tapas night every Thursday, and you can check out the menu/prices for the best tapas in town on my blog post right [here].


They'll have two of Cape Town's hottest DJs, Craig DeSouza and Brett Aitken, throwing down some fire tunes to keep you grooving into the night. As I said, their usual half price tapas special will be running as well, so expect a packed out venue.
Book your table now – 021 424 6373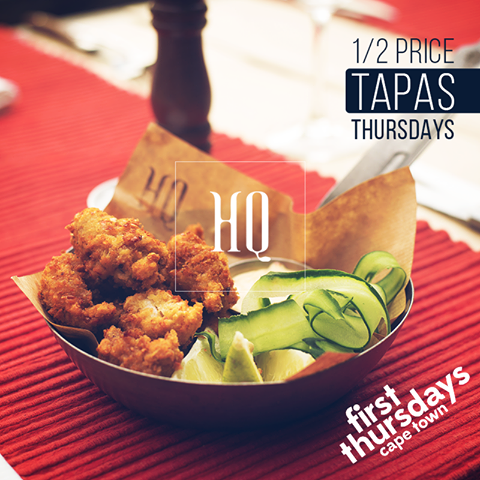 If you aren't familiar with First Thursdays, you can check out some of the best sport and highlights they have put together on their blog [here]. See you tonight friends, and we will be moving down to Aces N Spades afterwards for their usual Thursday mayhem, which I included below! They have the talented Sea Kock (LIVE) at 21h30, Kings Down South band at 10h30 and the usual rock n rolling straight after!