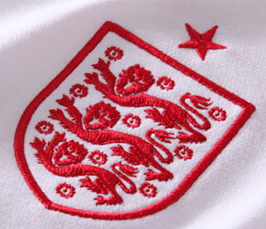 No different to to Joey Barton's usual shit causing antics, he has now been thrown into hot water after leaking pictures of the brand new England Football kit via Twitter! It seems as though he is at the Umbro head office and took a sneaky picture of him posing with the new Red & White home strip. It is the first time in history that the England Football kit is only designed in red & white!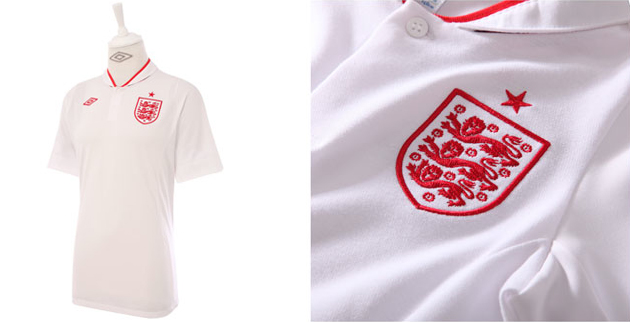 I really like the simplicity of the design and the new one button smart style collar! This leaves players with the choice of having a fold over, or stand up collar which is pretty cool. The 3 Lions in their badge is usually in blue, but they have moved towards the plain red & white which is explained in the quote from Umbro below the next picture.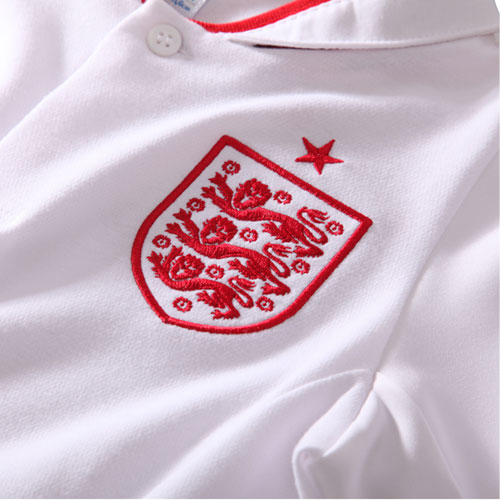 It's a simple but elegant look that's inspired by the colors of St. George, red and white, as in the flag of England. The shirt features no hint of navy blue, which has long been a traditional color featured in many England shirts from the past.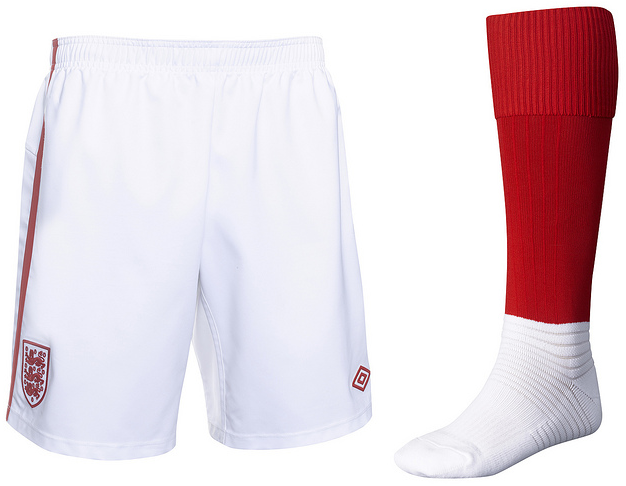 The shorts keep a pretty similar look and feel to that of the new shirt, with the Three Lions badge, Umbro double diamond logo and strip down the side made up purely in the colour red! The socks have gone the plain and simple old school route, with no unique design work going into them. Straight up red, with the white cotton for the foot!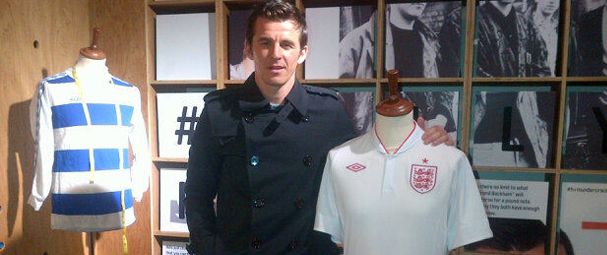 What are your thoughts on the new England kit? Do you think it was right that the last kit only had a life span of just 8 games, not too fair on the consumer with the prices jerseys go for these days I rate? Leave a comment on the blog post below with your thoughts!