Nothing can stop us from jumping into the deep end… For the penultimate episode of your favourite winter event series, Olmeca House Sessions explores the Deeper Side of House! Discover a long-forgotten world of sunken temples and caves, hidden by the glitter and the shimmer of waves.. Café Caprice is once again our home for the night, and this time we're going overboard 😉 It's the perfect space to gather for a night filled with music, tequila and friends – both old and new!
We've recruited a lineup of some of South Africa's top house acts incorporating old faces and new, so you can look forward to submerging yourself in their rhythmic sounds… We're proud to announce that Jet, Richard Marshall, Mike Kelly and ArmyOfTwo will be your captains for the night, and we're sure they will lead us on a musical voyage that will excite and delight you, our crew.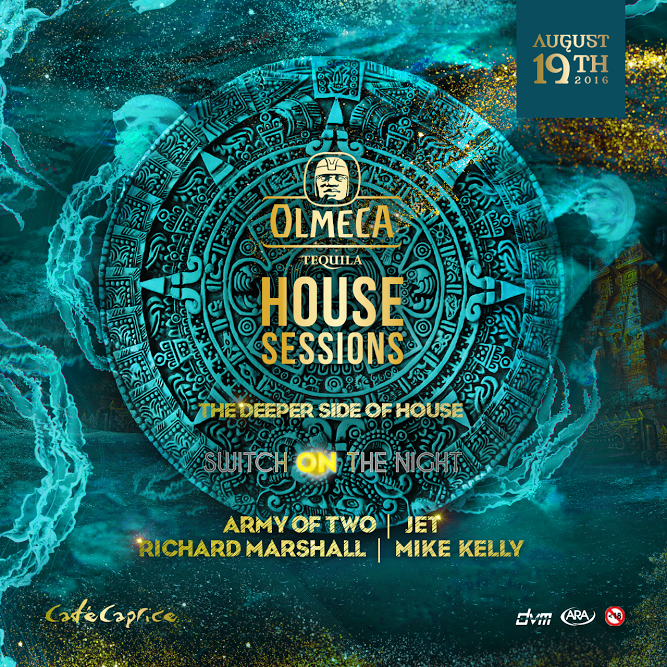 Sullivan Photography will be capturing the special moments from the evening, and all images will be posted to the Olmeca Tequila Facebook page. We can't wait to #SwitchOnTheNight with you as Olmeca House Sessions explores the Deeper Side of House – the perfect way to keep winter at bay!
Get into the groove by listening to live recordings from previous Olmeca House Sessions events on the Olmeca Tequila Soundcloud page: – https://soundcloud.com/olmeca-tequila-sa/sets/olmeca-house-sessions
Thanks to Olmeca Tequila, there is no cover charge for entry.