My favourite local steak and tapas joint HQ has a brand new tapas menu for the Spring/Summer season which sees flat breads, light salads and more freshness added to it's collection. They still have some of their old favourites such as the lamb sliders with truffle fries, sirloin cubes, charcuterie and cheese board and chilli poppers. I went to go check it out the other night and have some favourites from the new additions that I have included below, plus the full new menu.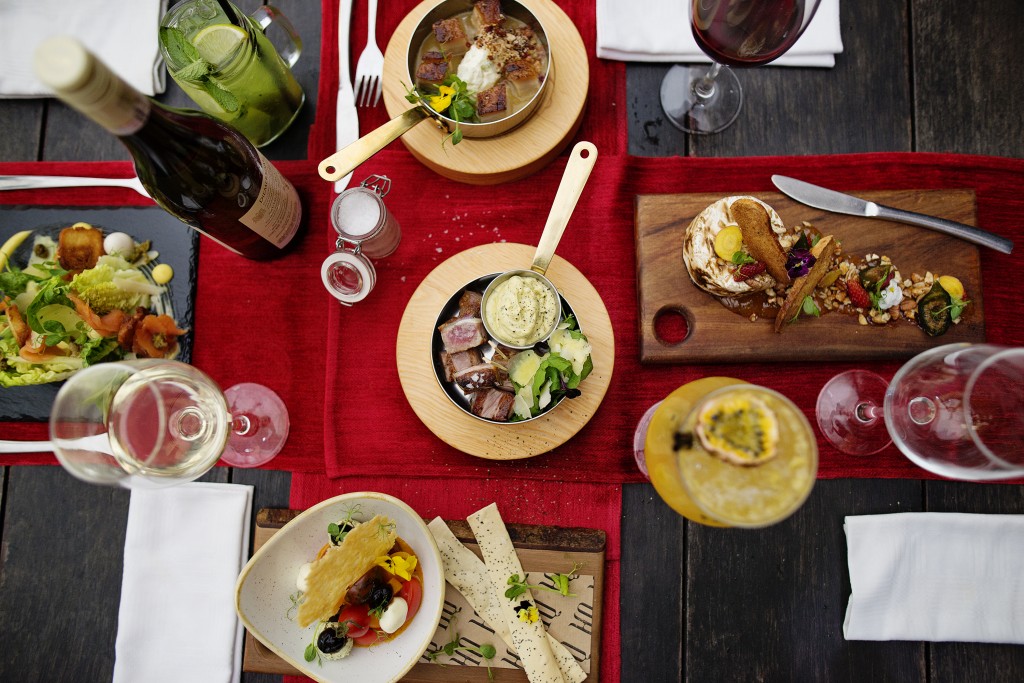 Remember that every Thursday is tapas night at HQ, which means half price tapas! You can see the Thursday night prices on the right column of the menu, but make sure you book as it gets packed with a vibe.
They have also added a new addition to their traditional steak, salad and chips offering. Introducing the Australian Black Angus version of their traditional serving, which comes on a wooden board! I highly recommend upgrading to this bad boy, as you won't be disappointed. Here are my five favourites from the new tapas menu, and the full menu with pricing below!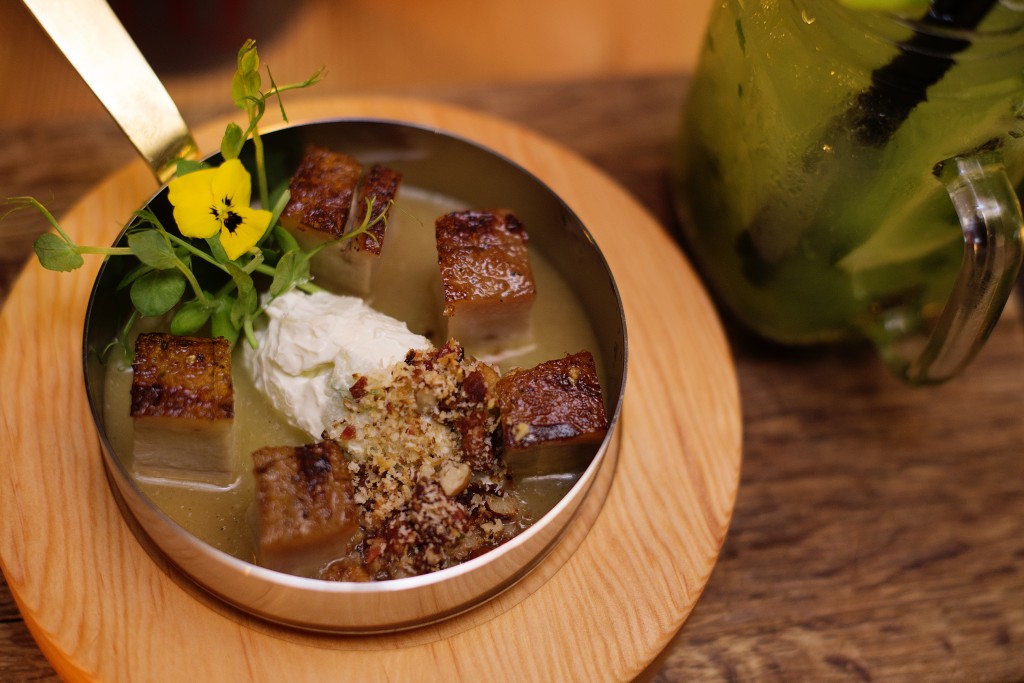 TRIPLE COOKED PORK BELLY CUBES!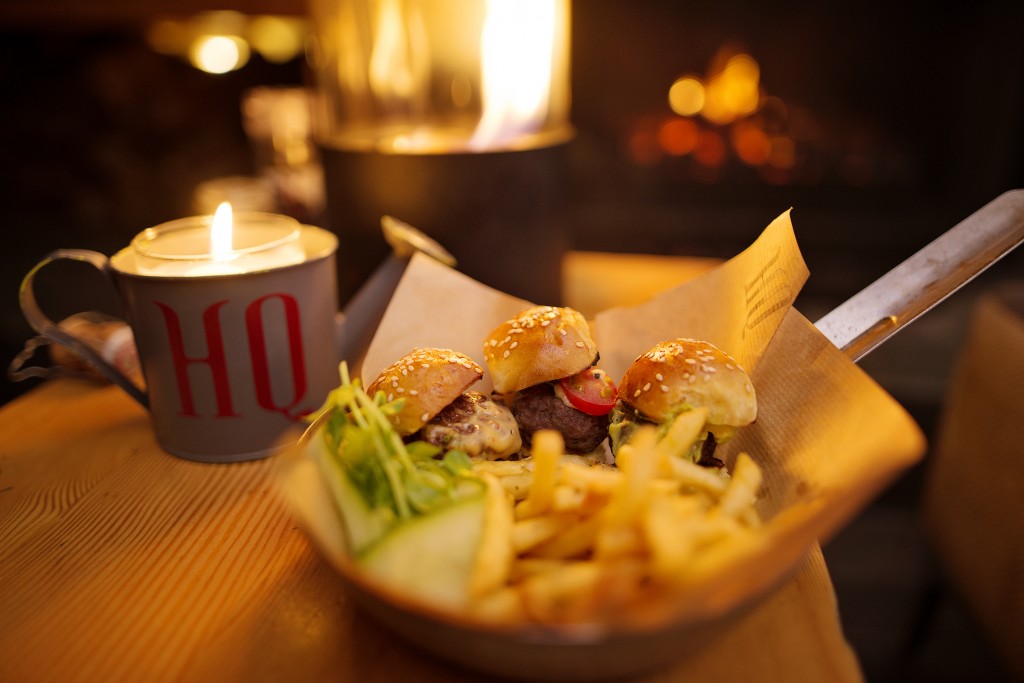 THE FAMOUS LAMB SLIDERS WITH TRUFFLE FRITES!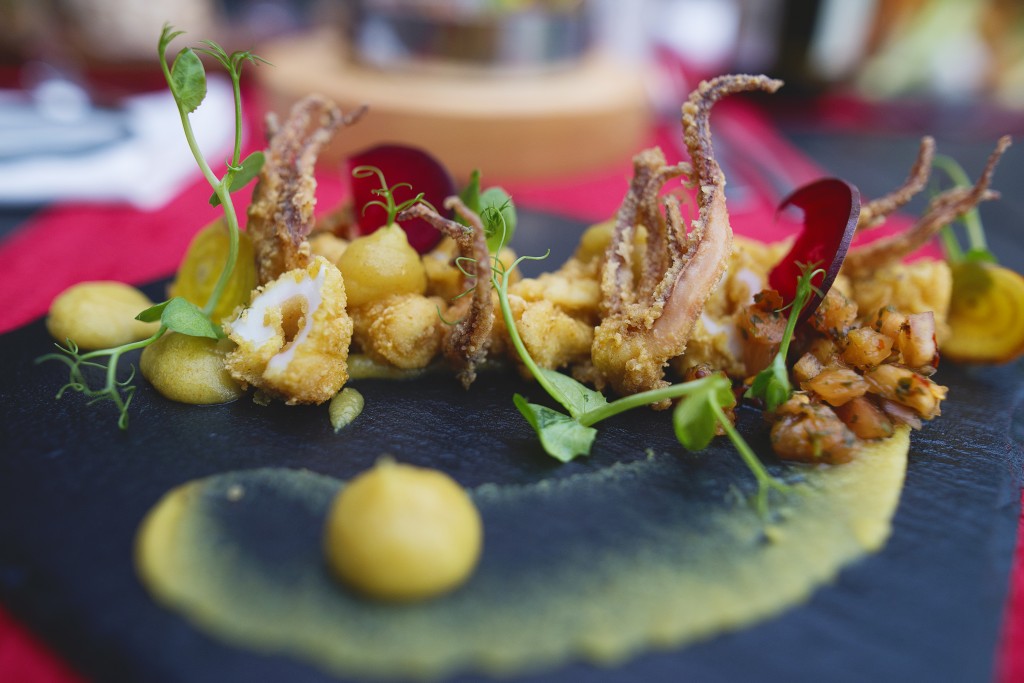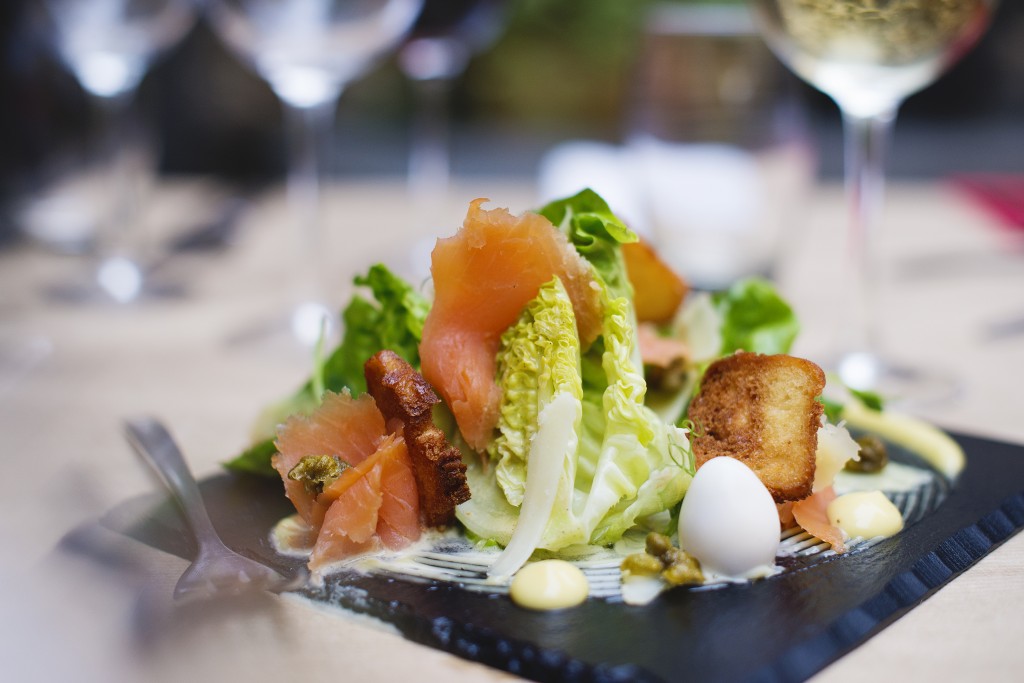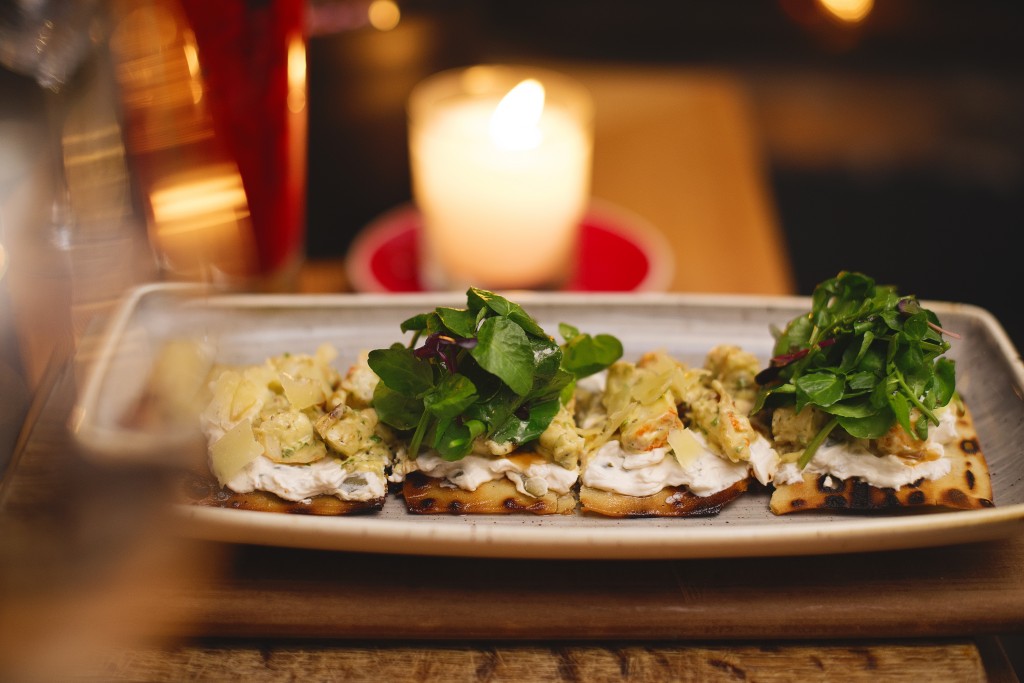 NEW TAPAS MENU!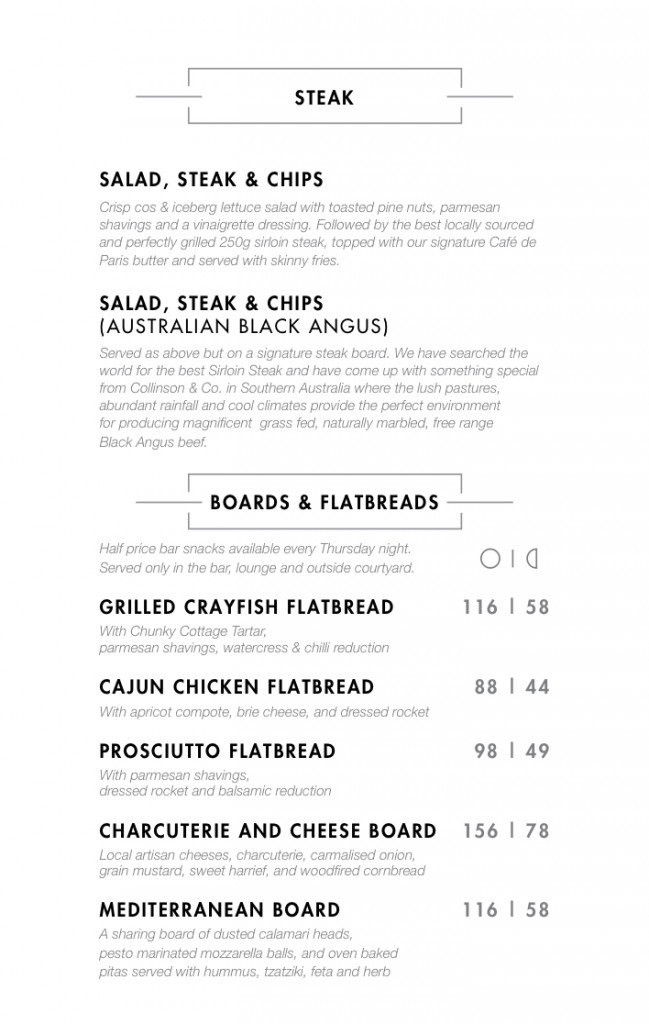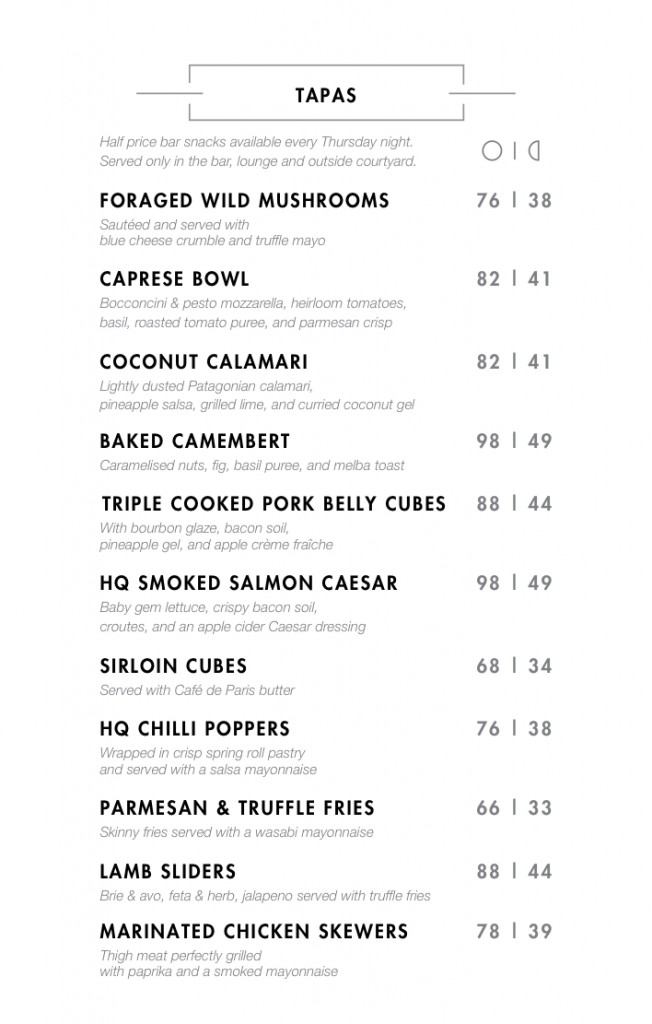 Bookings Are Recommended:
info@hqrestaurant.co.za
021 424 6373