One of my favourite sushi spots in Cape Town has updated their prices and specials for the Winter. Seeing as though everyone in The Mother City loves sushi, I thought I would pop the new Active Sushi specials on the blog for you all! They also have an awesome special for the ladies every Wednesday until the end of July 2016. You get a free glass of Liefmans Fruitesse, only the best beer on the planet, with your sushi plates!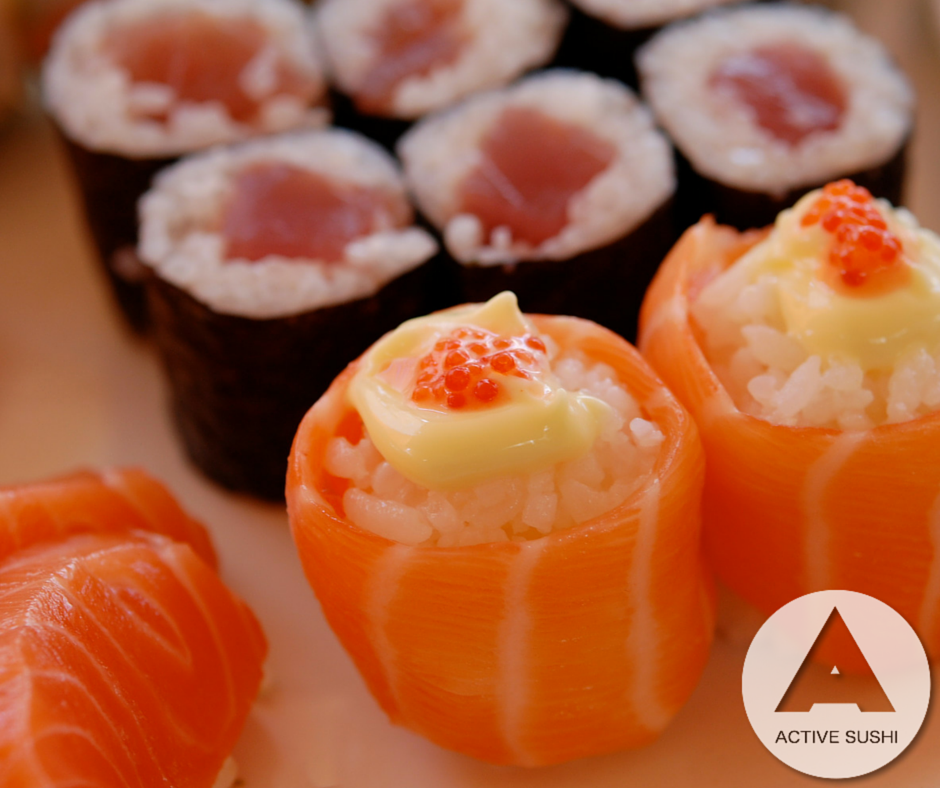 My personal favourite is the ACTIVE 3 lunch special, which you can choose to have with all salmon, all tuna, a mix of the two or just tell them to mix it up! The best part about the lunch specials is that they are available as takeaways or to eat in! But if you're a female, best you eat there to get your free Liefmans on a Wednesday!
LUNCH SPECIALS!
Monday to Sunday: 11:30am to 3:30pm
Lunch specials are set platters and can not be replaced with other types of sushi.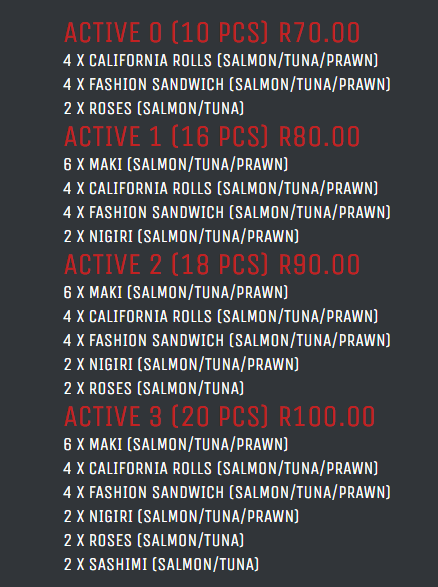 ALL YOU CAN EAT!
Monday – All Day
Tuesday – Friday 5:30pm to 10pm
Saturday – Sunday – All Day (from 1 Nov 2017)
R199 per person
An additional charge of R8 will be billed for every piece of sushi not consumed and it is not to be taken away. Otherwise the full portion has to be paid if it will be a take-away. Limited sashimi included. Sitting-time limit of 90 minutes. You can order any sushi off the menu, which even includes sashi and salmon/tuna roses! So it's well worth your buck if you're revenous!
Active Sushi Bookings!
021 418 0064
portside@activesushi.com
Portside Building
Corner of Bree and Mechau Streets
021 418 2604
mirage@activesushi.com
Mirage Building
32 Hudson Street