Almost 25 years since the von Arnim family launched the iconic Haute Cabrière wine range, the brand has undergone an exciting packaging upgrade just in time for the upcoming Festive Season. The Franschhoek-based winery, with its iconic setting on the scenic Franschhoek Pass, has been specialising in wines produced from the Chardonnay and Pinot Noir grape varietals since the brand's inception in the early 1990s.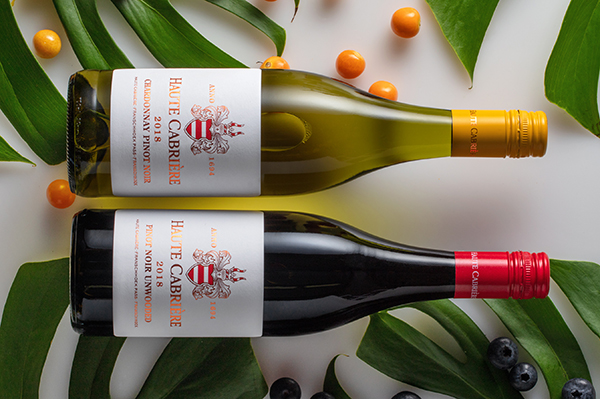 THE STORY OF HAUTE CABRIERE ORIGINS
Haute Cabrière's Chardonnay Pinot Noir has since become one of South Africa's most popular white wines, and the story behind its origins is a charming tale of providence and fate. According to family matriarch Hildegard von Arnim, 1994 was an unusually dry and warm harvest, and the hand-picking of the grapes could not be done fast enough, which led to a harvest with a higher sugar content. This produced a wine with a higher than usual alcohol content, quite unsuitable to be used for the base wine of their Pierre Jourdan Méthode Cap Classique range, as it would normally have been done.
Founder and then Cellar Master Achim von Arnim, decided to bottle this Chardonnay Pinot Noir blend as a still wine, which was unheard of at the time. From that day onward, the wine experienced a cult following both locally and internationally.
'We like to think of this wine as South Africa's original Chardonnay Pinot Noir – sunshine in a bottle,' says Hildegard von Arnim. The range also includes a light and elegant Pinot Noir Unwooded, and the highly acclaimed Pinot Noir Reserve.

The Haute Cabrière Chardonnay Pinot Noir's iconic status is highlighted with its distinct golden yellow screw cap, which draws on the range's inspiration from Burgundy. This rich history has led the brand to adopt the Chardonnay Pinot Noir signature yellow as the Haute Cabrière brand colour. Haute Cabrière has worked closely with an experienced design team to refresh the logo and packaging, paying tribute to the past while remaining timeless and elegant. The newly-packaged range will be available in retail and from the cellar door in time for the 2018 Festive Season.