The Santa Shoebox Project is an inspiring community initiative, that collects uniquely personalised gifts for underprivileged children. Equally, the project is about parents teaching their own children the Joy of Giving. A gift to be shared with a child from a distinctly vulnerable social background, who may never before have received a gift. The project is unique in that the donor knows the name, age and gender of the child for whom the gift is intended. I mean how could you seriously deny this little guy below a Christmas present? This year is the initiative's 10th Birthday and they are aiming to give 100,000 kids a gift to make their day! Here's where WE come in.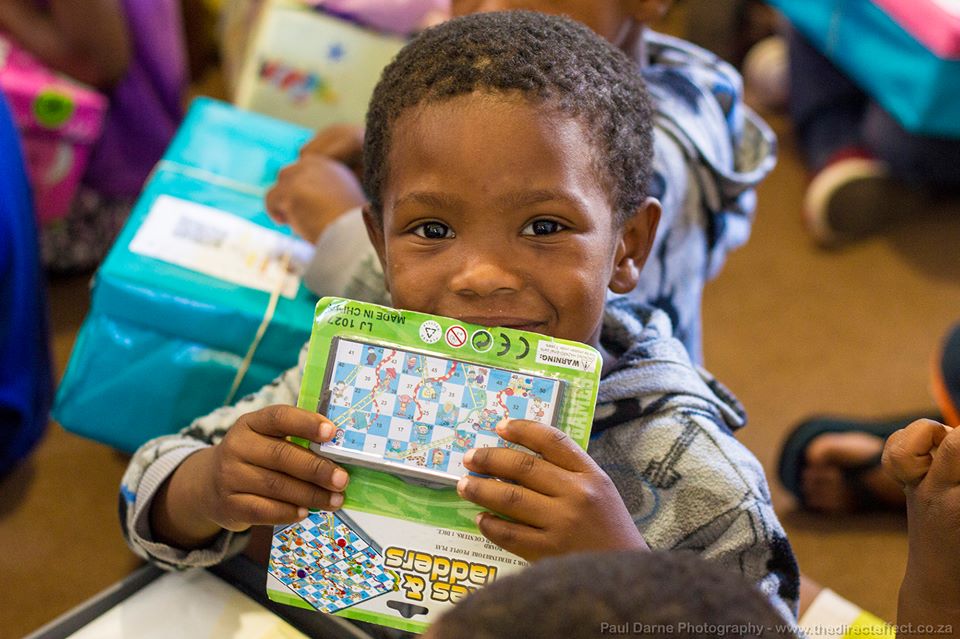 CAPE TOWN, we need you!
There are still 6,000 children living in the Western Cape who are waiting to have their names chosen. Share this blog post with your friends – show them how easy it is to make a Santa Shoebox – and let's make this happen! Pledge your Santa Shoebox at www.santashoebox.org.za. I know I am going to make a boy and girl very happy this Christmas, and am pleading with you to do the same! Here's a reminder of all the items that you will need to create an AWESOME Santa Shoebox for a special boy or girl this year.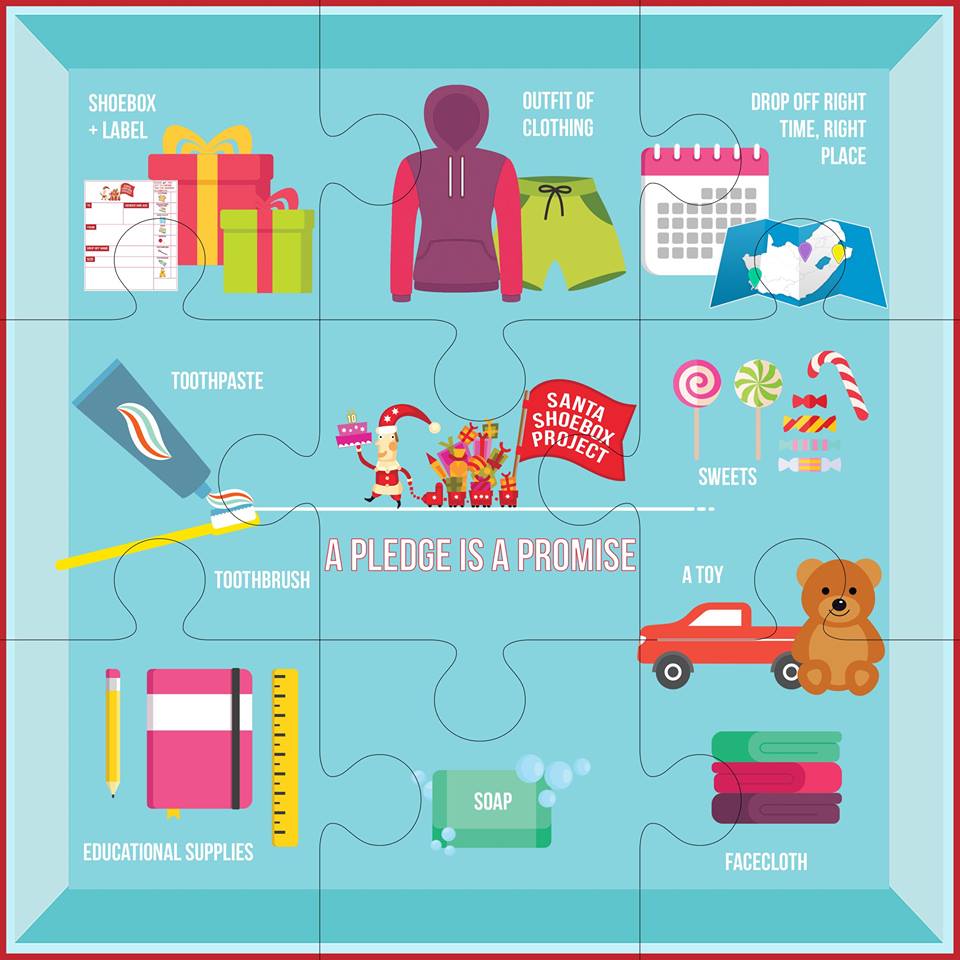 For more information check out their website at www.santashoebox.org.za and let's get these 6,000 Santa Shoeboxes done and dusted my fellow Capetonians. It's like the equivalent of two cocktails at the bar, a lunch for one at your local restaurant, or a priceless smile on a kids face who would otherwise never get a Christmas gift. That's a pretty easy decision to make if you ask me.
GET SHARING THE LOVE!