Col Cacchio is always up there with the best when it comes to their campaigns, especially since they have started driving them online and making them more interactive for people like you and me who are addicted to the interwebs! I must admit I am a big fan of their chow and the way their brand goes about their promotions. Their last promo was driven via Twitter and the more we Tweeted about the #priceslice promotion, the cheaper the pizza's got. If you never saw it or took part, don't stress… Because they have a brand new (and even more awesome campaign) on the go!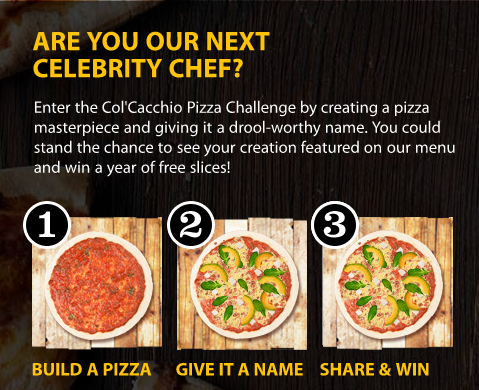 Basically you can win the chance for your pizza to make it's way onto the Col Cacchio menu for the month of August. Try be a bit different as their pizza's are never really the ordinary that you find at the more boring pizza outlets in South Africa. So add some flair, uniqueness and individuality so you stand out from the rest. Check out the pizza I made below: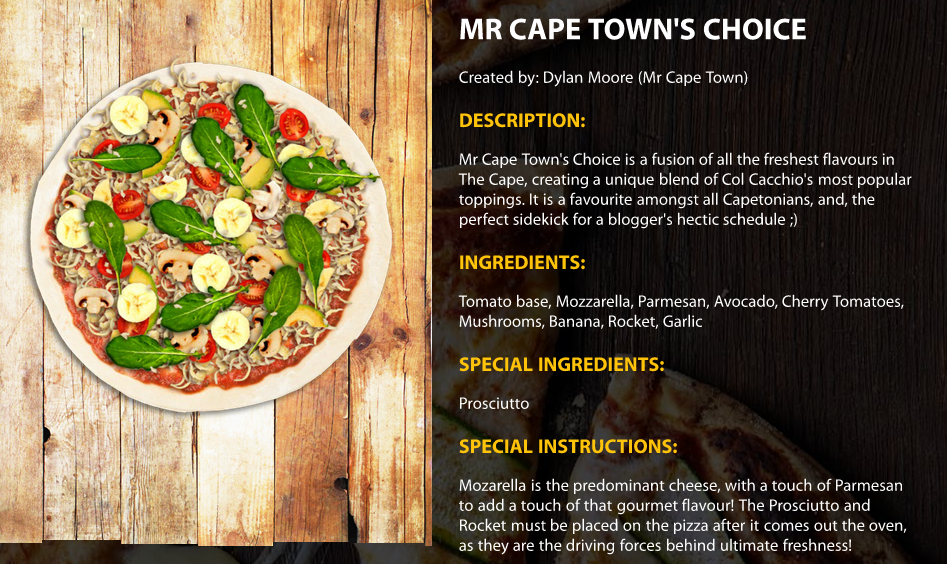 To get started on making your very own creation [click here]. Follow @ColCacchio on Twitter for updates about the competition and to find out if you make the top 5 which will go to the judging stages! I am hoping they love this post so much that they find it in their hearts to invite me in to make my own pizza, because this rain just makes it the perfect opportunity :p Oh and they have launched their brand new Winter menu, to check that out [click here].