This morning I am delighted after news broke at 10am on the Manchester United official website that the Reds have agreed terms with Borussia Dortmund and Shinji Kagawa. The tricky midfield maestro will make the move to the English giants once he passes a medical and obtains a UK work permit. These issues should be tied up by the end of the month and Kagawa has talked of his delight about joining one of the biggest Clubs in World football.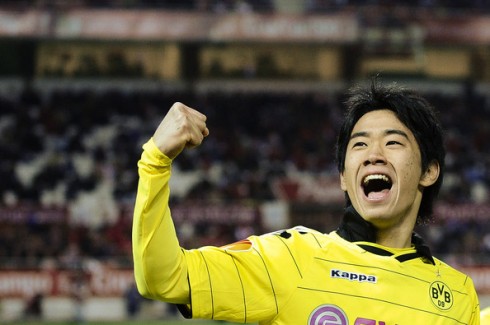 A goal scoring midfielder is just what we have been missing at United, and, with Anderson suffering with injury set backs Fergie has got his hand on a gem for just £12 million. We may not have captured Eden Hazard, but after watching many Youtube video's of Kagawa I am happy we have also managed to save £22 million! He scored 16 goals last season for the German Champions, helping them secure the league and cup double with the opened against Munich in the Cup Final!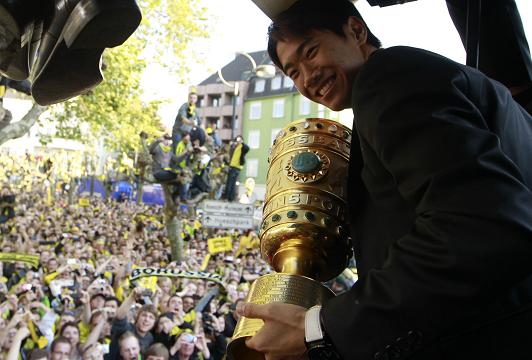 Not only will he add flair, pace, trickery and composure to our midfield, but also bring out the best in Chicharito and Welbeck with his sublime through balls… He is comfortable on both feet and would probably provide the perfect partner to Carrick/Scholes who prefer to sit a bit deeper. I have a feeling he will link up well with the likes of our pacey wingers Valencia, Young & Nani too. I cannot wait for this lad to be unleashed on the Premier League and really hope they offer him the famous number 7 shirt, worn by legends like Best, Beckham & Cristiano Ronaldo!