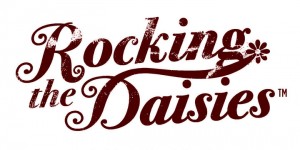 Just because I know how much you guys love good music and hot chicks, I have combined the two to give you a little sneak peak about what to expect from ANTHEA at Rocking The Daisies this weekend. I also threw in some interesting questions about the festival scene and how it compares to the psy, as well as some to catch up on events from her latest Euro trip! Enjoy…
Interview:
Me: Awe Anth, nice to finally have you back in the Mother City. I am not going to bore you with how was it etc. Give me your 3 best highlights from your European tour?
Anthea: Good idea – as I could literally carry on about that trip all day, it was that incredible! The first highlight would definitely be opening the floor at Ushuaia for Sasha's Never Say Never party. Ushuaia was definitely the hotspot of Ibiza this     year, so I was very blessed to get that slot and to open for Ame, Jamie Jones and Sasha, some of the biggest names in the industry at the moment.
The second would be sitting in on a studio session with Pete Gooding doing a remix for Joris Voorn's label in a studio in Ibiza. I learnt so much that day!
The third would be literally every single cliff jump and paddleboard, the para sail, Cocoon nights at Amnesia and Vagabondos nights at Pacha..- I am totally in love with everything Ibiza.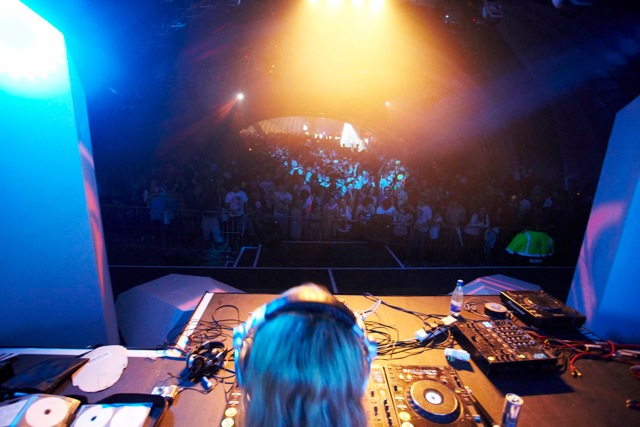 Me: Call me old fashioned, but I grew up at the psy jols and festivals are still reasonably new for me… I know what I think, but I would love to hear your words on this: Psy Outdoors vs Festivals?
Anthea: Haha I love that you consider yourself 'old fashioned' because you go to psy parties. The thing with festivals is that they cater to such a wide audience relative to psy parties, which I think is great in terms of introducing people to new sounds and artists especially locally as we have such a huge amount of musical talent in this country. The production in terms of festivals is always second to none.
With psy parties the sound is obviously very specific. I love them, but I know that they're not everyone's thing. For me though, psy parties are my off-time, so they are very special to me, and have such a sense of community. You will always see the same people – all of your friends – and every single party brings with it so many memories. I'd say they both have their strong points, and for me, anything that is outdoor beats a club – so both.
Me: What are your thoughts on the sounds people are playing, and, more importantly what the people are listening to these days? At the end of the day the fans are the ones driving the scene and growing it into the future. With no ticket sales, the artists would be playing to empty dance floors!
Anthea: The main sound here at the moment is very much that Assembly-esque electro and dubstep, or anything really that is hard and with strong basslines whereas overseas the sound is totally techno and tech house, The nice thing about South Africa is that you can get away with pretty much anything if delivered well, people are very open minded here when it comes to electronic music.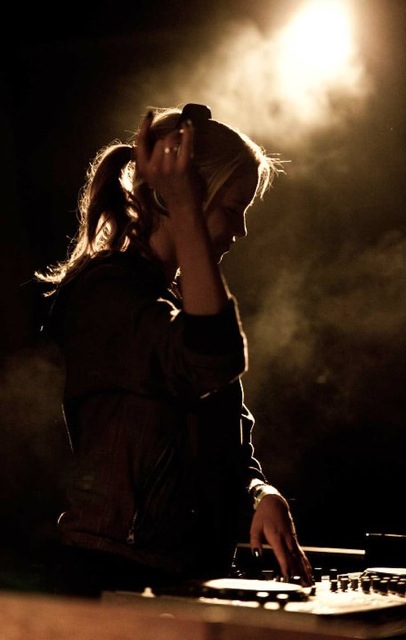 Me: I for one am loving the amount of so called BIG name International artists that are so stoked to be making their ways to our shores. What is your view on this, because there has definitely been a massive increase over the past few years.
Anthea: There have been and are about to be some really big names  in the country. It makes me realise how dance-orientated people here have become – there is so much more emphasis being placed on dance acts as opposed to international rock bands etc. Obviously I am biased, but that is my outlook on the whole thing. A lot of the acts are more 'mainstream', which is so great for introducing those who do not know much about dance music to the whole scene and sound.
For the veteran ravers there are people bringing in the more uplifting trance acts, and for the educated there are other promoters running techno nights and bringing in the German heavyweights. There is literally a market for everything and, more importantly, a group who are catering to each market. I think it is really awesome.
Me: I really liked Love & Light and think Neelix did wonders for our festival scene. What do you think about him as an artist?
Anthea: Neelix is definitely one of the most popular psy artists, so bringing him in for Love & Light was such a great choice. Because trance parties have such a huge presence in Cape Town and have such a huge following,  there is obviously a great amount of expectation and people can be very critical. Neelix didn't fail to deliver at all, I'd say he was definitely one of the top highlights of all of my trance experiences! Love & Light did such a good job with that whole event, I can't wait to see what they have in store for us this season!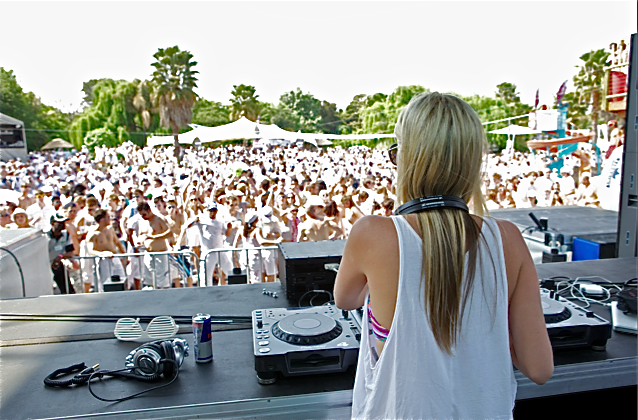 Me: So being RTD this weekend, I am sure you have some new bangers to unleash on these Cape Town electronic fiends?
Anthea: Plenty. The time slot is so perfect as it basically allows for me to play hard, which is what I love and I think most people have come to expect from me. I have literally never been so excited for a gig!
Me: What time slot have you been given this time around? I saw you Live at Synergy and you fucking smashed it!!!
Anthea: I am playing a very similar slot to last year – 2:15am on the Saturday night/Sunday morning (after Kevin Saunderson). This is one of the peak times so I most definitely have my work cut out for me.
Me: Any other top acts that you could recommend I make sure I don't miss this weekend?
Anthea: The whole of Saturday night's line up is awesome. It really was calculated so well by the Red Bull team. Obviously Kevin Saunderson is the highlight so be sure to see him. Killer Robot for sure, and definitely Digital Rockit – the techno guys from Johannesburg, they are really good. Then the usual winners Audiophile 021, Blush n Bass, Sibot, Tommygun and definitely one of the city's favourite – El Gordo, who is here from the UK and I'm sure will play a blinder of a set. I'd basically say just pitch your tent inside the electro tent. It is going to be that good!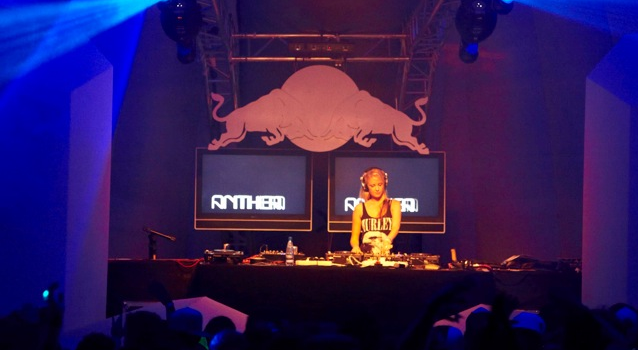 Me: Rad, well see you on the weekend I am going up on Friday, but will make sure I definitely do not miss your set! I will be thrusting at the front with the rest of the crew as usual 😉
Anthea: Can't wait to see you guys up to your usual antics. Most definitely a festival fixture and wouldn't be quite the same without you!
Me: Are you on Twitter or Facebook so the readers can keep up to date with your latest tracks, mixes, interviews and gigs?
Anthea: Yes, follow me on Twitter @AntheaScholtz
Fanpage is http://www.facebook.com/pages/Anthea/93917518044?sk=wall