This is absolutely disgusting and super disturbing. South African Police Services should be ashamed of themselves, there's no place in society for this disgusting police brutality. Please watch the video below, and share this blog post with as many friends as you can, this needs to be exposed to as many people as possible. Respect to all of those who made a stand, and the many that I have seen photo's of sitting in jail cells tonight.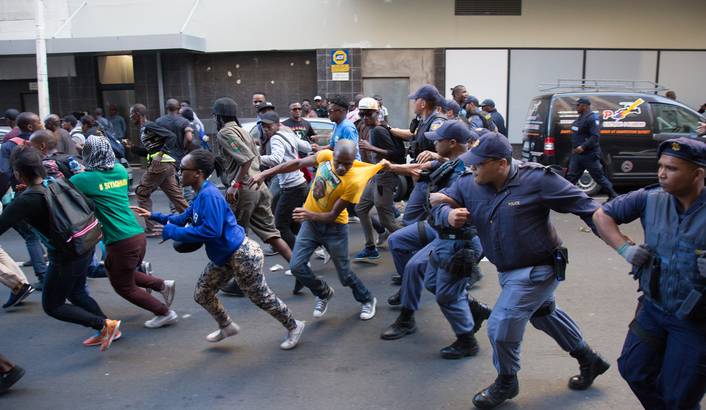 Photo by: The Daily Maverick
This footage was shot by Shaun Swingler! Copy this link http://www.mrcapetown.co.za/media/video-disgusting-feesmustfall-police-brutality/ and share it on Facebook, Twitter or your own personal blog. Let's get the word out there to those who may not see this behind the scenes barbaric behaviour by our Police force! Don;t forget to use the #FeesMustFall hashtag.