We all remember the excitement fluttering whenever we heard someone was hosting a house party. What would the house be like? Would the drinks be flowing? What if the host's parents arrived home early? But, this isn't just any house party. It's the mother of all house parties.
The best part? You're invited.
You can feel that fluttering, can't you?
Join us for the Manor of Magic on the 2nd of December at the Cascade Country Manor in Paarl. Once a royal homestead, set in the middle of Olive Orchards and Vineyards. The venue boasts rolling lawns, an epic pool to cool off and a lineup that'll make you hot under the collar. With international headliners 16 Bit Lolitas (Anjunadeep) and Just Her (Constant Circles), it's set to be the house party of the summer.
The Manor of Magic has everything you need – a beautiful setting, the manor pool and an idyllic luxury that casts you under its spell. That's not all… In true house party fashion, you will be treated to an open bar until 1:30pm (with certain restrictions) 'wink emoji'… Yes, you read that right… So, let's enjoy the breath-taking surroundings and each other as we dance the day away together.
You know it's sexy, it's groovy and it's all love.
TICKETS
The Manor of Magic has a limited capacity. Tickets are available fromwww.sexygroovylove.com
Phase 1: R280 (Very limited – available until 9 Nov)
Phase 2: R340 (Limited – available until 21 Nov)
Phase 3: R390
All prices exclude booking fees.
GROOVE GUIDE
16 Bit Lolitas (Anjunadeep) (NL)
Just Her (Constant Circles) (UK)
Strange Loving
Richard Marshall
Miss CJ & Douglas Olsson
Chris de Vos
Wulfsohn
THE VENUE – CASCADE MANOR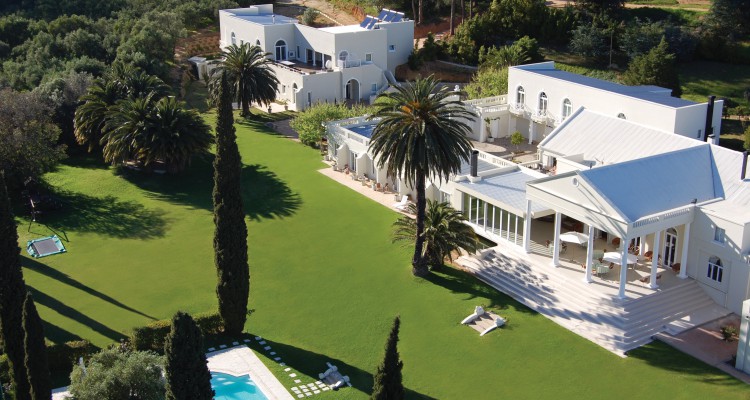 The parking and drop off is at Buffet Olive Farm. There is no parking at the Cascade Country Manor, so stick to the parking vibes and shuttles will be provided to lift you to and from the venue.
GPS CO-ORDINATES
33° 42′ 47.3364" S
19° 1′ 12.5976" E
Latitude: -33.713149
Longitude: 19.025102
The directions are very simple and can be found below.
Take the N1 Towards Paarl
Take Exit 62A Sonstraal Road (Last exit before the Worcester toll gate)
Turn left onto Sonstraal Road
Continue on Sonstraal Road over the four way stop.
After passing Ashanti (on your right), take your second right onto an unnamed road
Take your first right on the unnamed road and you will see Buffet Olives on your right.
To find the venue using Google Maps, use this link: http://bit.ly/manormap
From the Buffet Olives Farm, all guests will board complimentary shuttles taking them to the Manor of Magic, just a 5 minute drive away. Shuttles will be going to and from the venue over the full duration of the event, ensuring you can get back to your car / shuttle when you're ready to leave. We've made significant changes and improvements to the shuttle system this year, ensuring that all guests have the best possible experience.
The doors close at 7pm.
BOUTIQUE MARKET
Our market is filled with a variety of gourmet food vendors. Aside from our fully stocked cash bars, we also have a few specialty bars in the market which will have slightly different offerings.
THE LOVE BUS
We strongly encourage that every member of the Sexy Groovy Love family drinks responsibly and looks after their sexy selves! We've made it as easy (and fun) as possible by offering trusted transport to and from the venue.
The Love Bus will be departing from outside Sea Point Library at midday and leave from Paarl at 01:00, returning to the Sea Point Library.
Return tickets are R120 each (excl. booking fees)
The bus will drop you off at the Buffet Olives Farm next door to the Manor, and complimentary shuttles will ferry you to and from the venue.
All tickets are available from www.sexygroovylove.com

THE NOT-SO-SEXY-STUFF
Attendees assume all risk and danger incidental to attendance of this event (in any capacity, including making use of transport provided) and release the owners of Cascade Country Manor, DVM Events and their employees, suppliers, sponsors or representatives from any and all liabilities, damages, costs and expenses arising from any cause whatsoever. This includes but is not limited to any damage, theft or loss of property or earnings, as well as any death or injury or damage to any person while utilising transport provided and/or within the premises of the Cascade Country Manor before, during or after the event. Attendees are not permitted to bring their own drinks into the venue. No U21s. Right of admission is reserved.
Sexy Groovy Love – The Manor of Magic is brought to you by DVM Events.