CALLING ALL FOOD FANATICS! One of my old friends Claire Allen who you may know better from her appearances on Masterchef South Africa is back with another instalment of Cooking with Claire. On 30 June 2016 Claire Allen will be hosting a three-course demo and dinner at Ginger & Lime Food Studio. Guests will get the chance to cook alongside her as well as sit down to dine with her!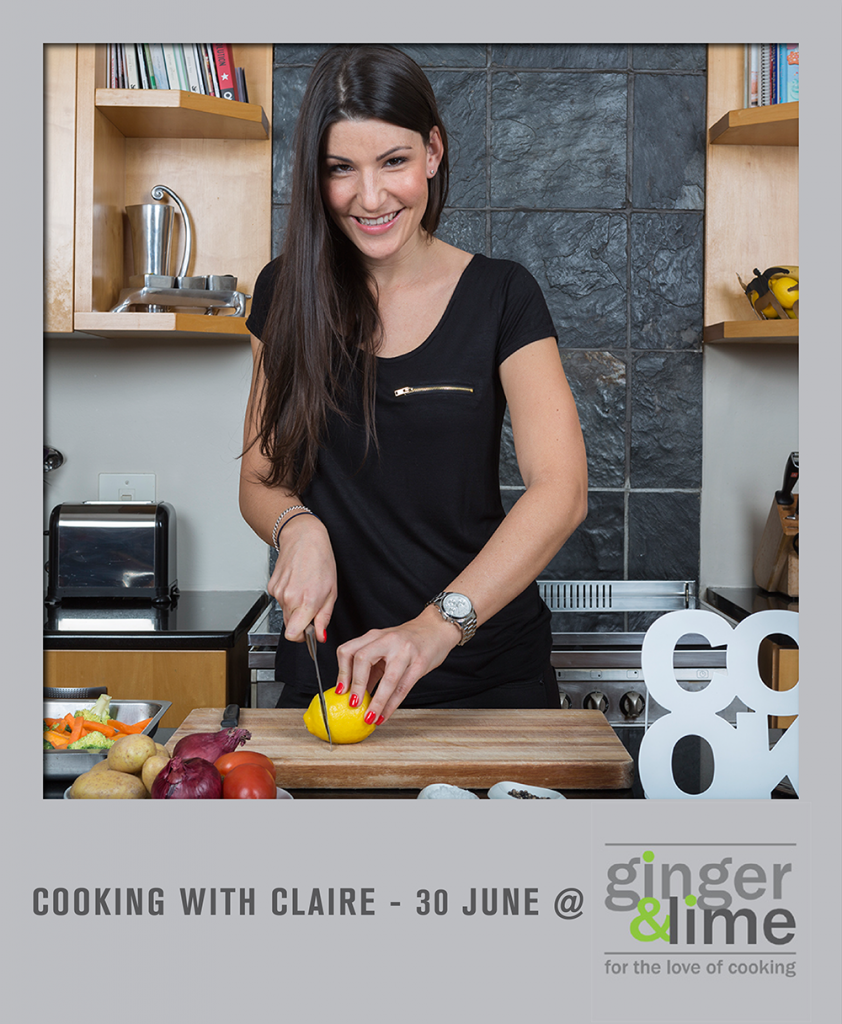 There are a few spaces left, so come join the fun and put yourself to the test against some other foodie fanatics in the kitchen. Learn a thing or two along the way, and even teach me a few tricks you might have up your sleeve. Being a passionate (recreational) man of the kitchen myself, I will be there to broaden my knowledge of the culinary art of cooking. For more information you can find the event on Facebook [here].
A Word From Claire!
I'll be hosting my Good Food & Wine Show post show experience – Cooking With Claire – at Ginger & Lime Food Studio (Fresnaye) on 30 June. Join me, The Foodie In Love, for an intimate, interactive evening of cooking. This three-course dinner and demo (drinks included) is open to 16 people.
The Menu!
Starter – Cauliflower and cream cheese soup with crispy bacon
Main – Pan fried Angel fish with herbed gnocchi, seafood bisque, avocado mousse and dill oil
Dessert – Chocolate coffee brownies with Whisky Ganache
Tickets!
If you are interested please RSVP to claire@claireallen.co.za ASAP!
#TheFoodieInLove