The Cape West Coast with its bracing ocean, windswept beaches, endless views and dramatic sunsets is the perfect destination, summer or winter. There are few things more alluring than huddling up next to a fire and feasting on sumptuous food.
Abalone House, a five-star boutique hotel in the picture-perfect fisherman's village of Paternoster, one and a half hours' drive from Cape Town, is the ideal place to recharge this winter.Accommodation in one of the luxurious guest suites at Abalone House ticks all the boxes: modern amenities, top quality linens, eclectic décor and sumptuous gourmet meals at Reuben's – it simply is the perfect pamper package.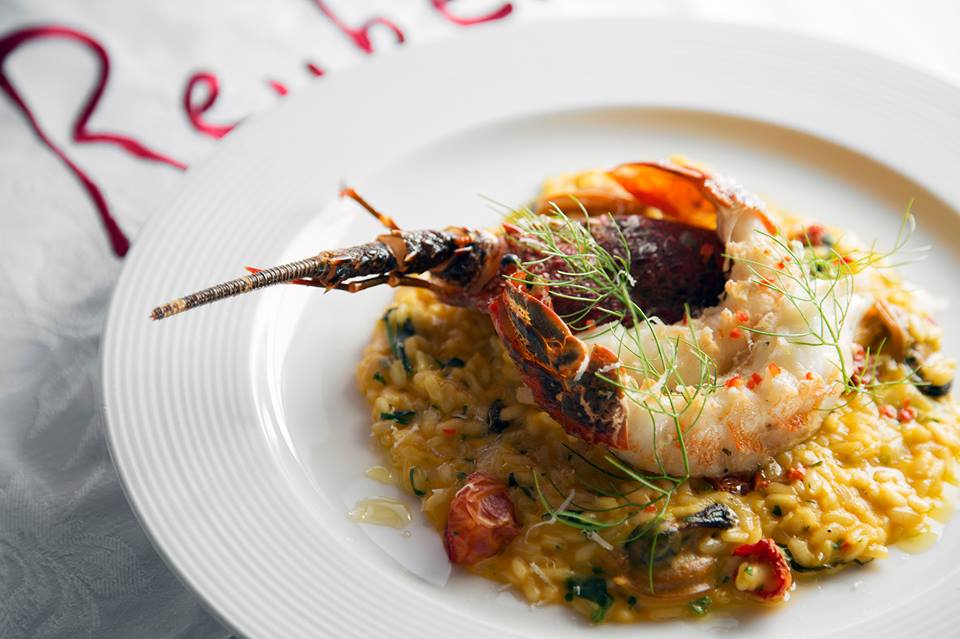 Situated 160km north of Cape Town, Paternoster has its own distinctive beauty, with its unspoilt shimmering white beaches, rocky outcrops, turquoise waters of the Atlantic and indigenous fynbos. Whitewashed fishermen's houses, blue shutters, colourful fishing boats scattered on the beach and boat masts tinkling in the breeze create an idyllic setting for this unique Boutique Hotel.
A 90-minute drive from Cape Town, Abalone House & Spa offers city-weary dwellers and discerning travellers an unashamedly opulent beachside escape, where extravagance and guest comforts take precedence. Set amid indigenous gardens, an air of quirky decadence pervades this sophisticated haven with its ten luxurious suites.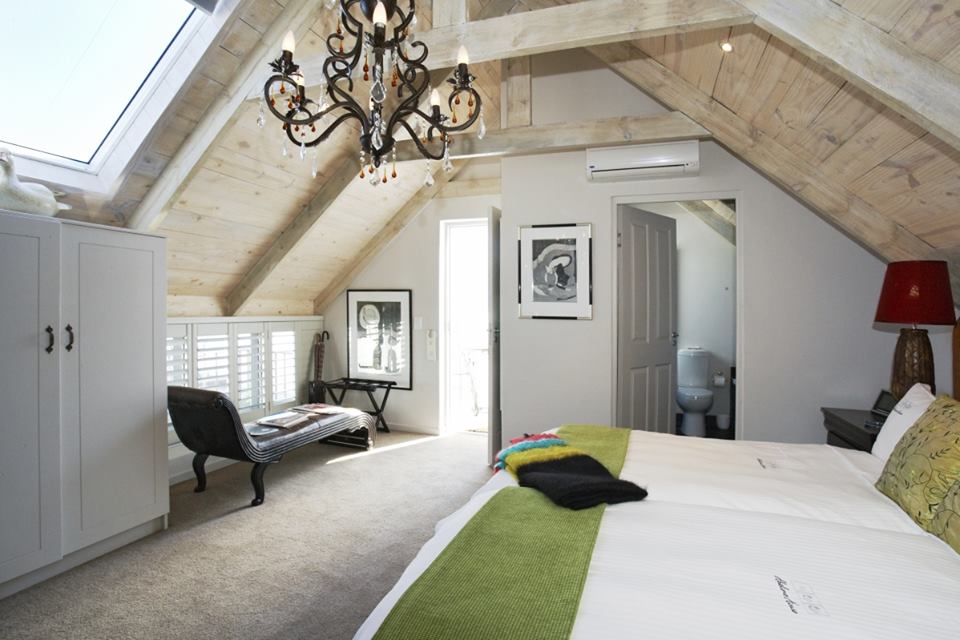 Lavishly designed with luxurious bohemian decor by Cape Town interior designer David Strauss, Abalone House & Spa delights with its grandeur, eclectic visual tapestry and divine cuisine. Flamboyant layers of lived-in luxury include lovingly restored antiques, treasured memorabilia and objets d'art from the owner's personal collection that share the welcoming spaces beside crystal chandeliers, wooden ceilings, modern furnishings and old silverware.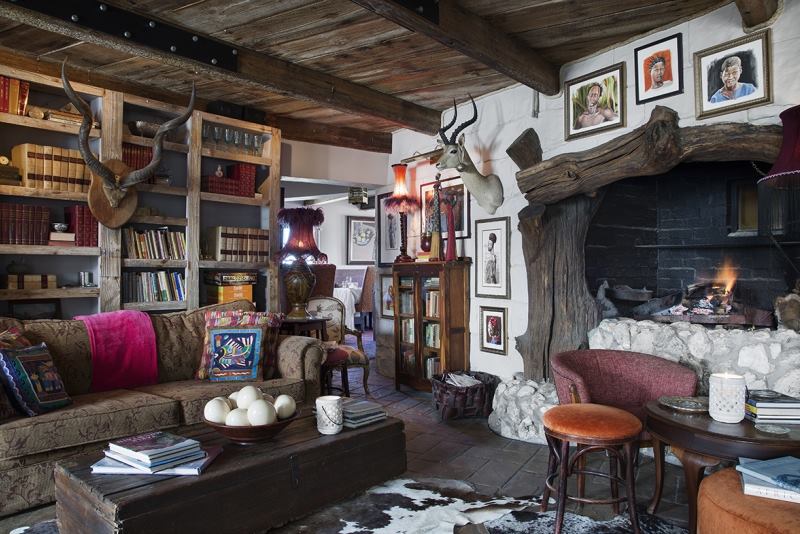 Inspired by the vibrant works of Artist Vladimir Tretchikoff, every area of this West Coast Boutique Guesthouse reflects an elegant opulence, with French-style doors and richly hued Persian rugs adorning stone floors. The signature Tretchikoff wall prints make a playfully eccentric style statement amid a flurry of jewel coloured fabrics, furnishings and African ornaments. Abalone House & Spa is also the perfect place for small conferences and intimate weddings.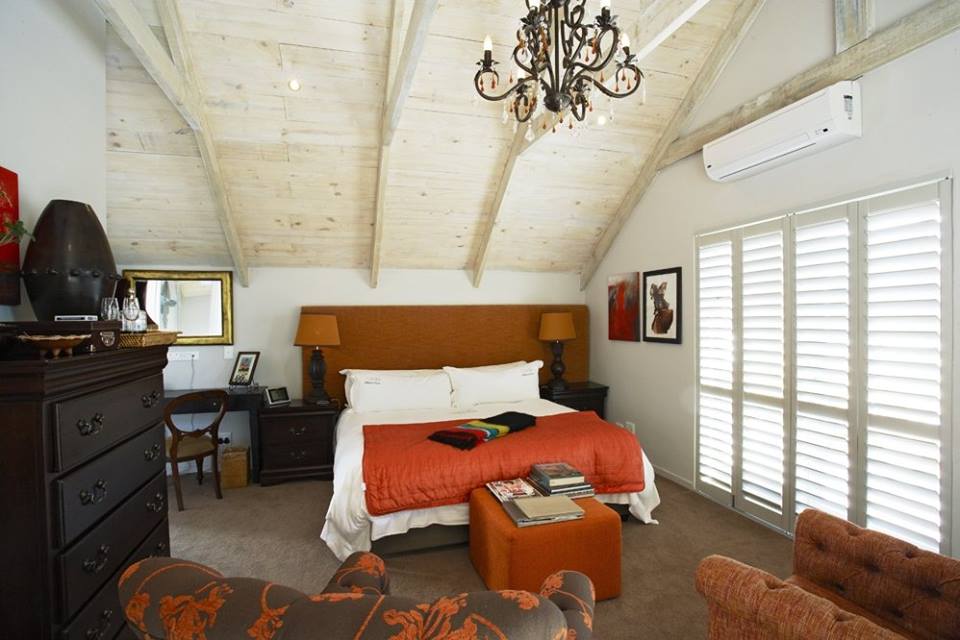 The outside areas of Abalone House & Spa have their own seaside appeal reminiscent of the Greek isles, with wooden walkways and decking, comfortable wicker furniture, umbrellas and potted plants. There's even a Jacuzzi on the rooftop deck. With its unhindered views of the beaches of Paternoster, it's the perfect spot to enjoy sundowners or a midnight dip.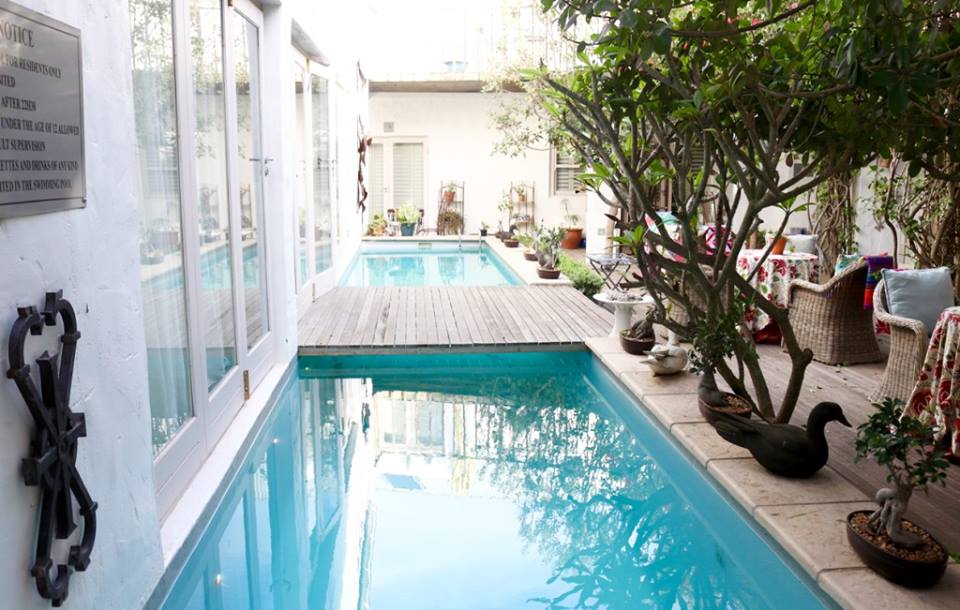 A charming garden courtyard – complete with antique birdcages, wind chimes and pond – surround the swimming pool. If it's a sunny afternoon, the place to be is on the brand new deck: bask in the sun while drinking in the fresh sea air and glorious sea views.  The fishing village and more than seven kilometres of pristine white beaches are just a stroll away.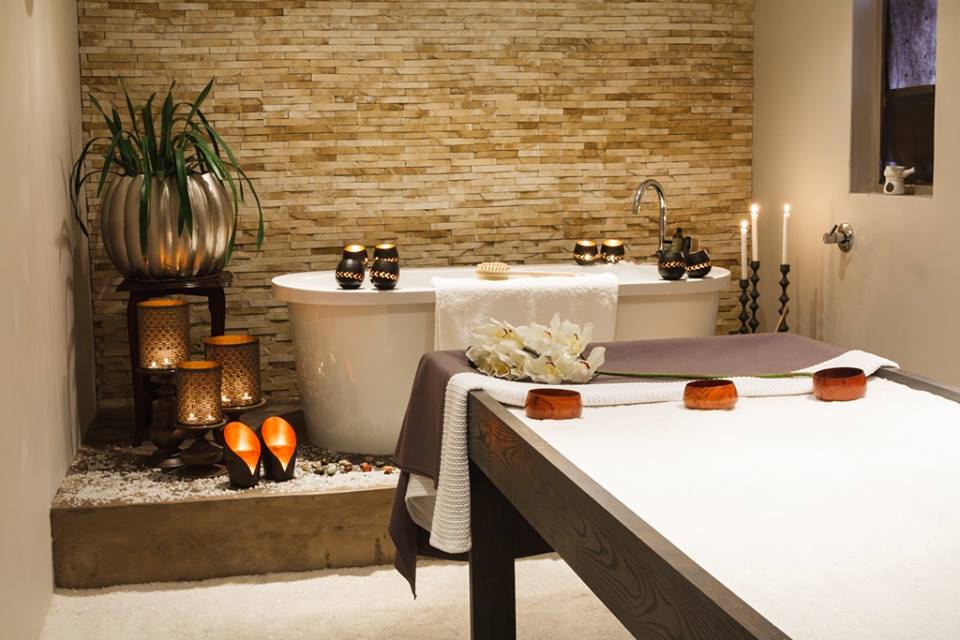 For bookings you can visit their website at www.southofafrica.co.za/properties/abalone-house, give them a call on 087 820 5999 or fill in an email enquiry [here]. Make sure you check out their social media pages below for more delightful images of the boutique hotel, restaurant, cuisine, spa and surrounds!
Facebook:
Twitter:
Instagram: