With the annual Heritage Day coming up, there's a few awesome events that have been popping up on my social media feed. So naturally, I have put together a list of my top five events to attend this Sunday 24 September, 2017 around Cape Town! If you have any other cool ones in mind, then drop me a link in the comments below.
The Crazy Horse Heritage Day Special Edition Carvery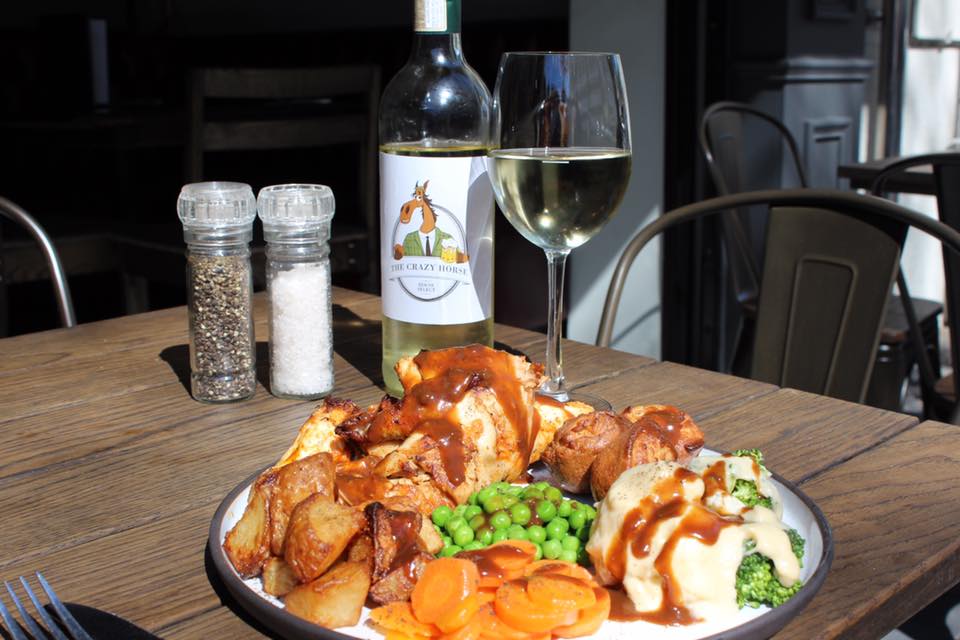 The Crazy Horse is the new Gastro Pub Emporium on Bree Street that serves up traditional English pub style grub. Think their famous Beef Wellington, Scotch Eggs and the popular Sunday carvery. Book a table for four or more this Sunday for their special edition Heritage Day carvery and get a FREE bottle of House Wine. R150 per head gets you the full spread. The offer is only valid for four people eating. They have your choice of chicken, sirloin or lamb for the meat options, plus a vegetarian option for R100 per person.
Bookings:
Telephone: 087 470 0457
Online Reservations Form: bit.ly/2uZCxDb
Mondiall Heritage Day Braai Spread For Two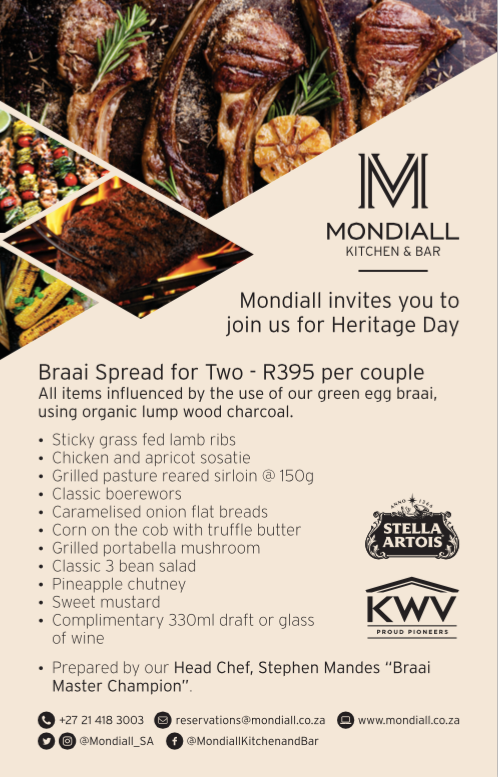 Sticky grass-fed lamb ribs, caramelised onion flat breads, corn on the cob with truffle butter and complimentary beer? Yup, that's just part of the Braai Day spread Mondiall will be serving this Heritage Day – prepared by their very own Ultimate Braai Master Champion – Head Chef Stephen Mandes!
Bookings:
Telephone: 021-418 3003
Email: reservations@mondiall.co.za
Village Idiot Heritage Day Braai Collab With Beer Country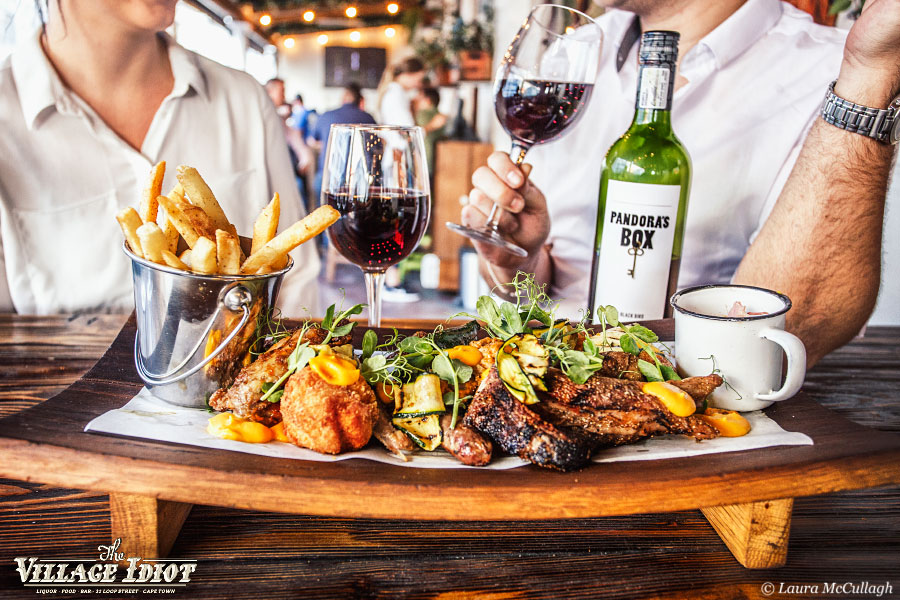 Check out your favourite watering hole for this month's Heritage Day Sunday Braai Collab. Beer Country and Chef Wes Robb have put together an epic braai menu to help you celebrate in style! Here's what you can expect: Beer Country presents unicorn wings (coz they're too good to just be called chicken wings, with lamb chops and pickled cauliflower. This is served alongside a harvest table including: – Potato, onion, roast garlic, rosemary and prego mayo salad – Smoked sweet potato, carrot, orange, beetroot, and feta salad – Olives – Roosterkoek You'll also get to enjoy a COMPLIMENTARY Haute Cabrière wine tasting as well as Mystic Boer Brandy Potstill Brandy tasting.
The Heritage Day Sunday Braai Collab will run from 12pm – 5pm, R145 pp. For those dessert lovers, you'll also get to enjoy a delicious Peppermint Crisp tart, R30 a slice. And for those coming to join the party after 5pm, you'll get to enjoy Boerie Rolls at R50 each, served with caramelised onions, coleslaw, and a tomato and jalapeno relish. Biltong, droewors, and nuts will be available at the bar. Live tunes after 8pm from DJ King Louie. Be ready to dance the night away with Oskar and friends. See you there!
Bookings:
Telephone: 021-418 1548
Email: info@thevillageidiot.co.za
ARCADE It's Not A Brunch Party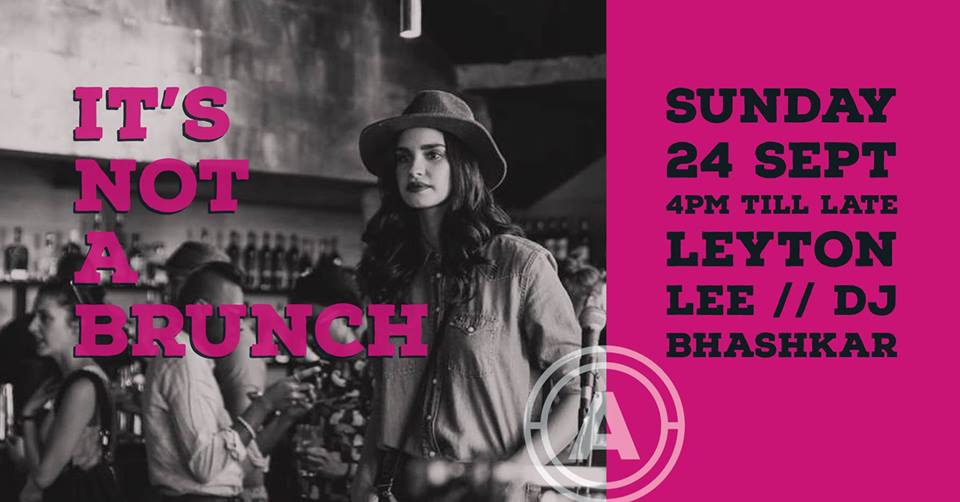 This Sunday the 24th September, since brunches are so popular at the moment… we decided not to do one. ARCADE is opening it's doors on the holy day. We intend to party it up with DJ Leyton Lee and DJ Bhashkar spinning from 4pm – late. Just a fun way to spend your fucking Sunday with us.
Bookings:
Telephone: 021-060 861 0511
Email: admin@arcadecafe.co.za