I'm quite new to the whole Zomato scene, but it's an awesome app and a great way to check out restaurant menus, reviews and photos of the food on offer in the palm of your hand! Not to mention a great way to connect with like minded foodies, and meet new people. I don't always have time to pop up a full blog post when I am not by a PC, so that's a quick and easy way to do a short and sweet review, and check back when I am to see what were the best things about the restaurants!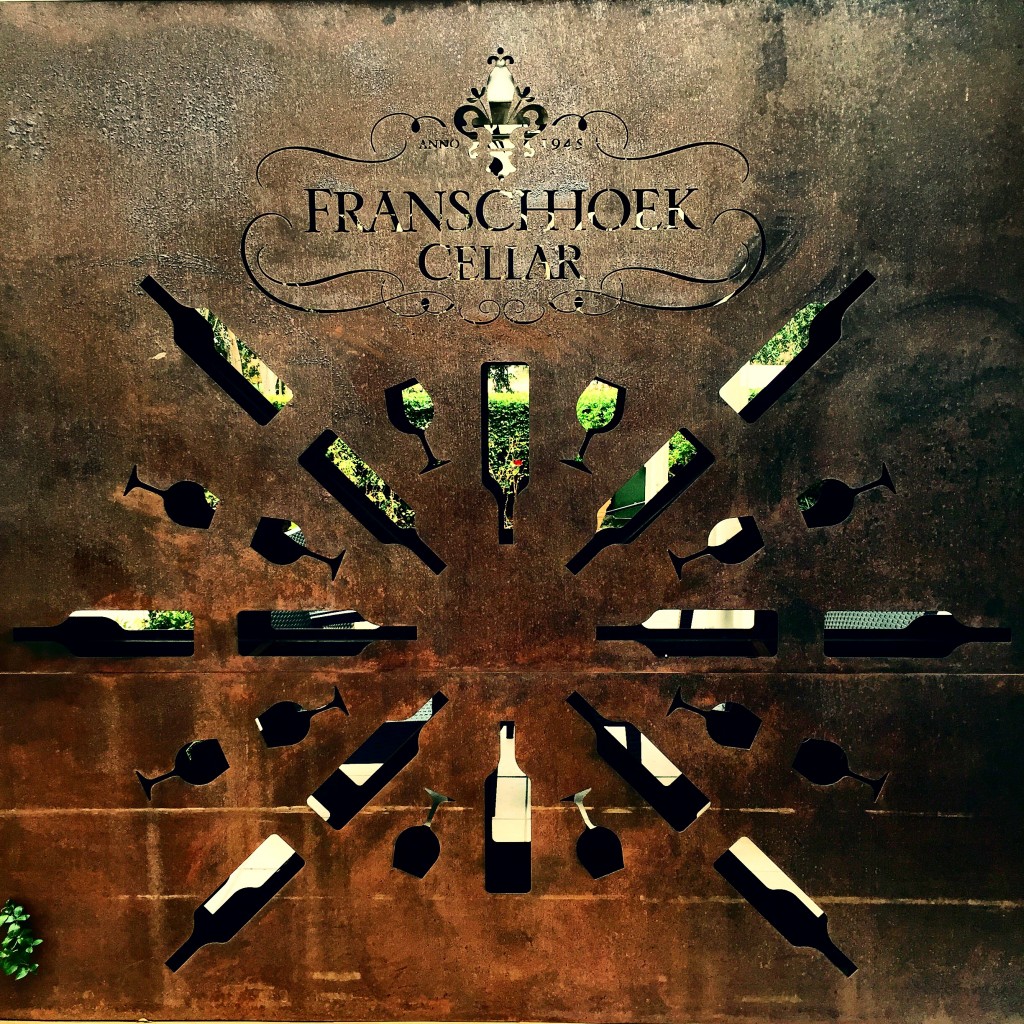 Last week we were treated to a tour, talk, lunch and some delicious wine at The Franschhoek Cellar out in the Franschhoek wine valley. I met up with some other foodie bloggers and spoke food, wine, good times, cool spots and general banter with the Zomato team! The newly renovated facilities are really top notch, it's kid friendly and offers a huge amount of variety which many farms don't. Here's how the day unfolded, some snaps I took and my best suggestions from the experience!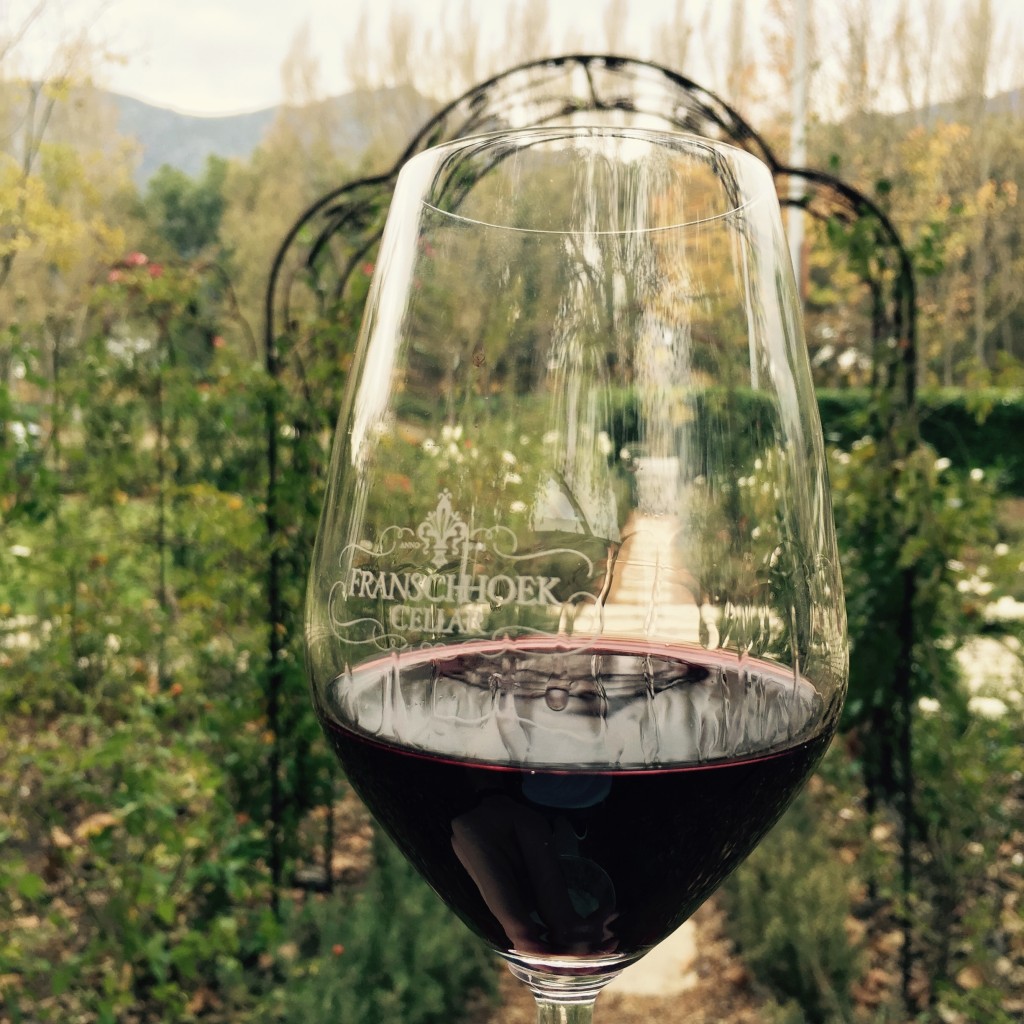 We were taken on the tour of the grounds which are surrounded by mountains, vineyards, lush greenery and a wine tram which follows the tracks to different hotspots along the Franschhoek wine route! It runs right past the window of the first restaurant of the four that we were show, and where we actually sat down for lunch – The Platform! It's got great views from the panoramic windows, a super warm fireplace, rustic and almost hipster style interior design style. There is a rad bar at the end of the corridor style seating area, which seats 80 people!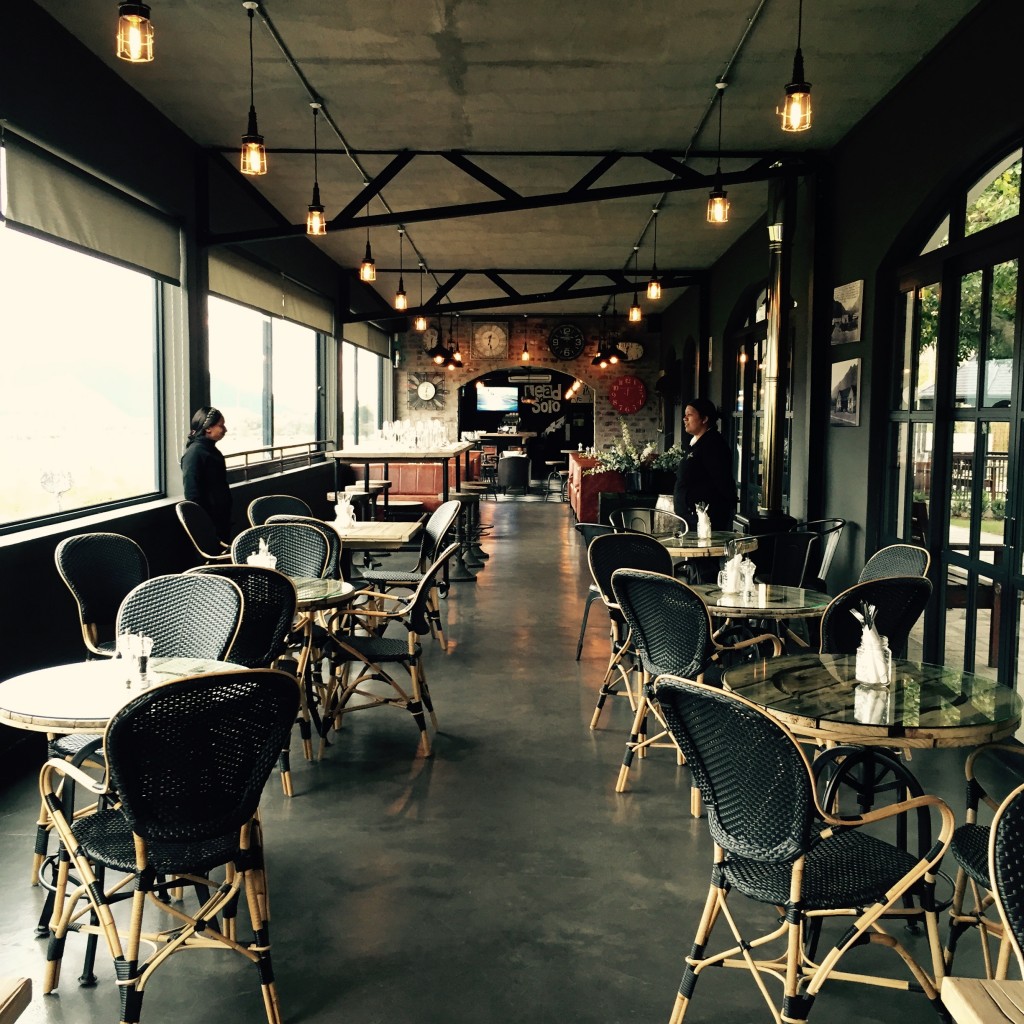 We were treated to some delicious coffee while browsing the menu, which was very homely and bistro style. There's something for everyone with offerings from open sandwiches, to burgers and salads, to tasting boards! If you're a milkshake fan, their double thick shakes are apparently out of this world. I don't usually drink coffee, but it went down a treat. They have a whole host of hot drinks for you to enjoy before or after your meal though!
The Menu!
Some other rad options at the cellar include their Bernard Premium Tasting Lounge which is great for a corporate crowd or year end function. The deli which hosts a pretty laid back vibe, the dining hall for big events which hold up to 300 people, and mainly the restaurant inside the main building. This is where you can get some awesome deals, including the following wine tasting options below. Please note the tasting sizes are pretty damn big, so it's a bargain!
6 Glass Wine Tasting: R40
6 Glass Wine Tasting and 6 Cheese Pairing: R55
6 Glass Wine Tasting and 8 Chocolate Styles Pairing: R65
They also have the option to take some wines and cheeses home from their on site shop in the restaurant once you have tasted everything. I took home the Franschhoek Cellars Chenin Blanc for R49 and the Cabernet Sauvignon for R65, along with some soft stinky cheese! The cheese is also pretty cheap, so go wild…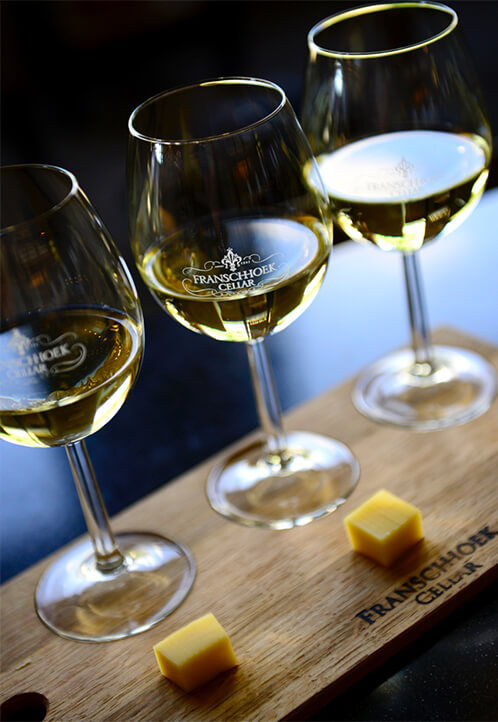 My Review!
I was very indecisive when looking at the menu. But being a Pork Belly fan, and the weather being overcast, I couldn't not go for my all time best! I wondered if it would be big enough for my rumbling stomach, but enough was an understatement. When the dish arrived it was two HUGE slow roasted pork belly rectangles on a bed of garlic mash, kimchi, baby corn, drizzled with a delicious warm pork jus! How good does this look?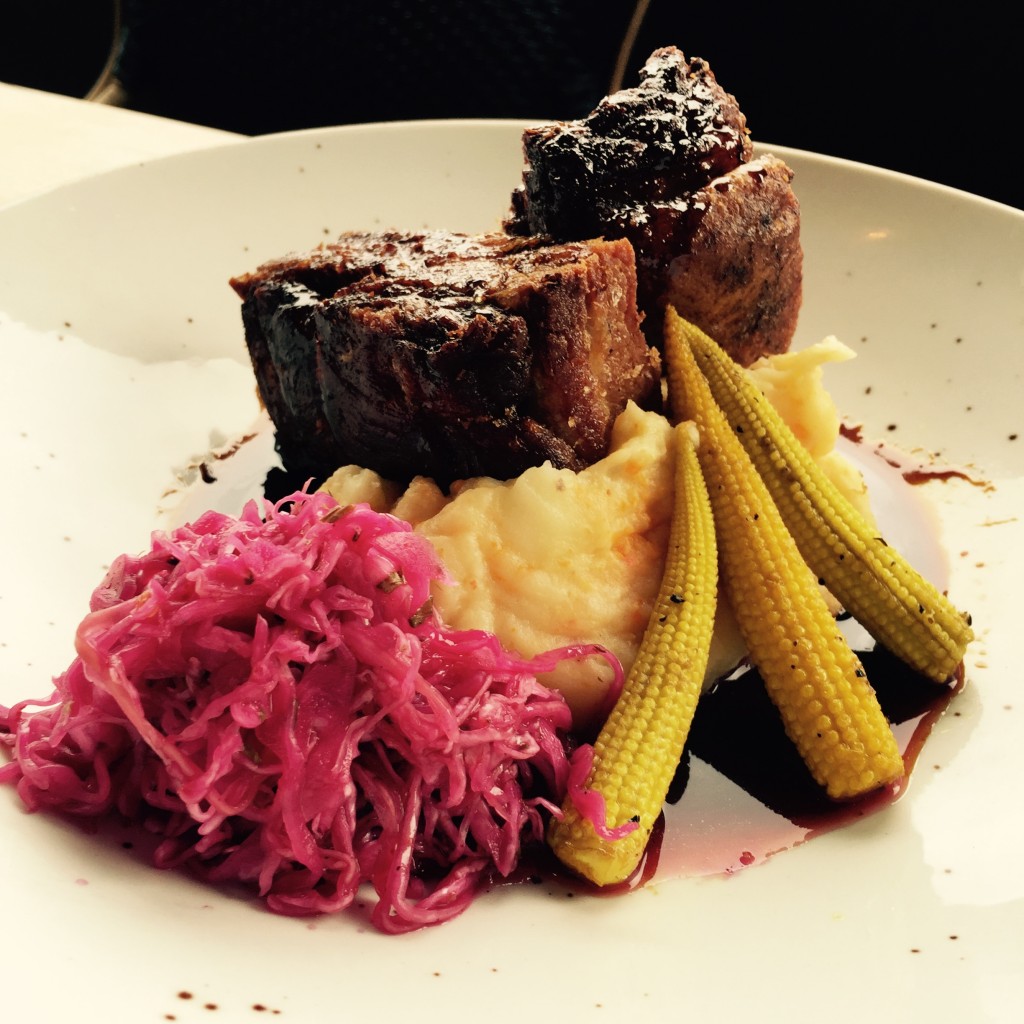 Usually I am the one that finishes all his plates at the #ZomatoMeetup sessions, but I was forced to take home my one half of the meal. It was that filling, and that good that I saved some for later. But the main thing about pork belly for me, and I'm guessing most pork lovers is… CRACKLING! I tried to take a close up picture for you, because this bad boy had it all.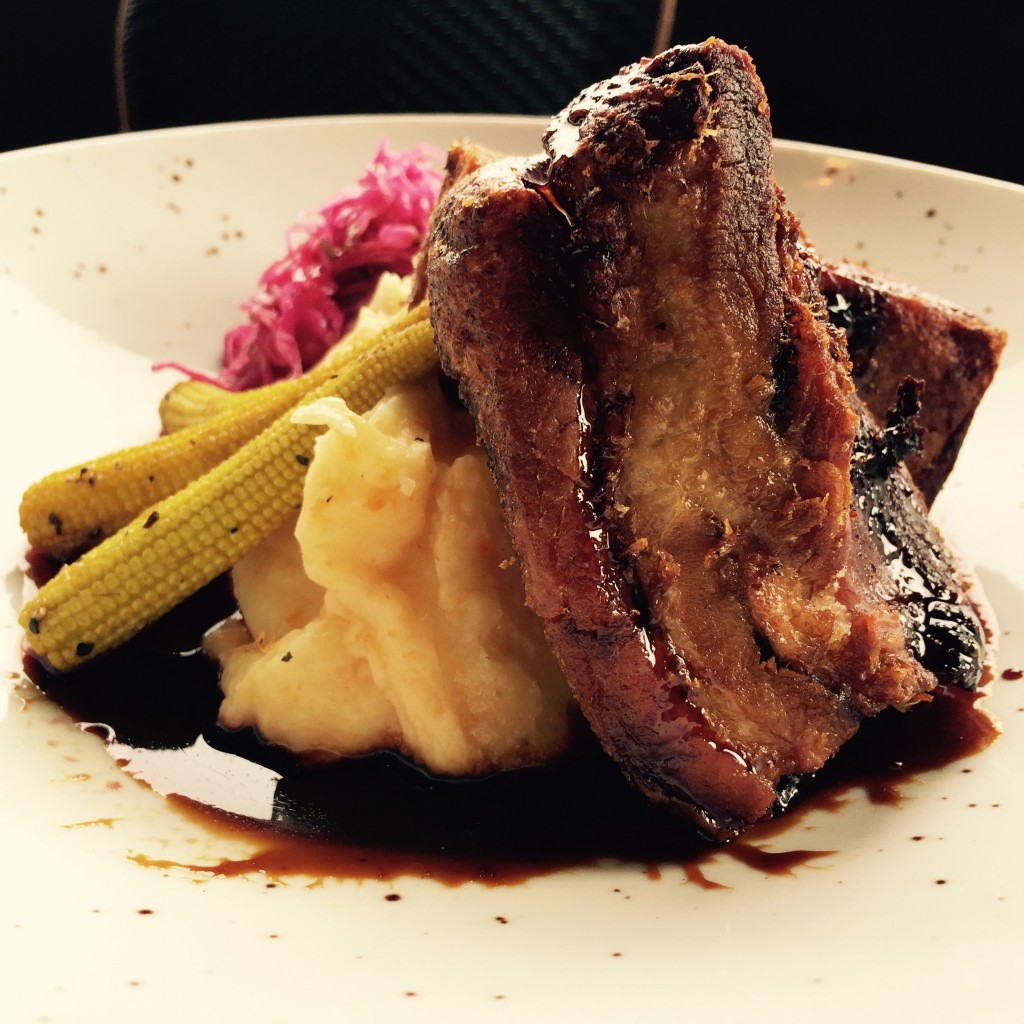 I paired my meal with the Franschhoek Cellars Shiraz, which went down a treat with the rich meat and pork jus. This may be the only thing I tried, but it most certainly is my personal recommendation when visiting The Franschhoek Cellar! Some of the other goodies that everyone had were the gourmet burger and wedges if you're lank hungry, the grilled beef rib eye steak with potato bake and the Fish Of The Day which was Red Roman.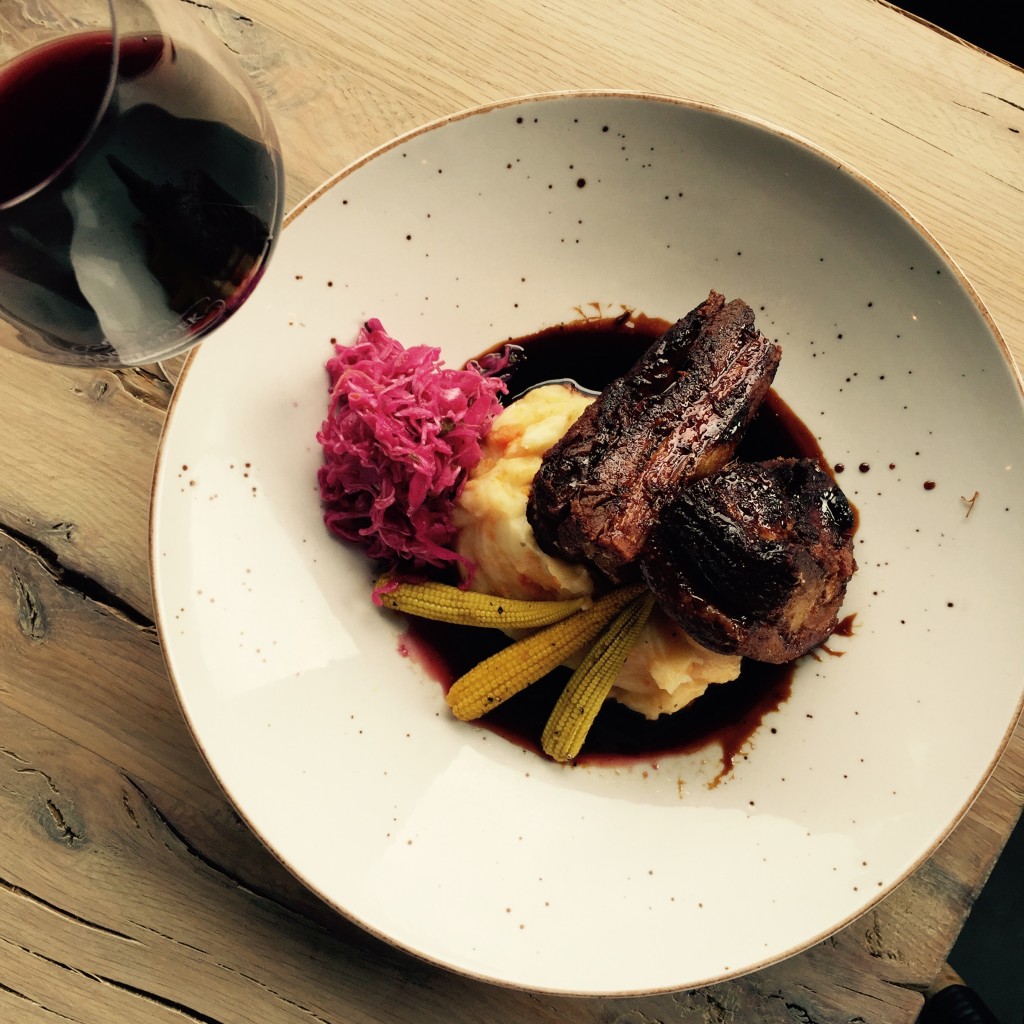 Booking Details:
R45 Franschhoek Road, Franschhoek
021 – 876 8026
Open 10am – 6pm