Melissa's Mantra Cafe is one of my best new spots on the Camps Bay strip. You head up the stairs alongside Cafe Caprice to the beautifully decorated interior which takes you through their deli, and leads into the spacious upstairs restaurant area. You can have the choice of a central tables, a booth along the wall, or a sunset view on the drop down deck which overlooks Camps Bay Beach.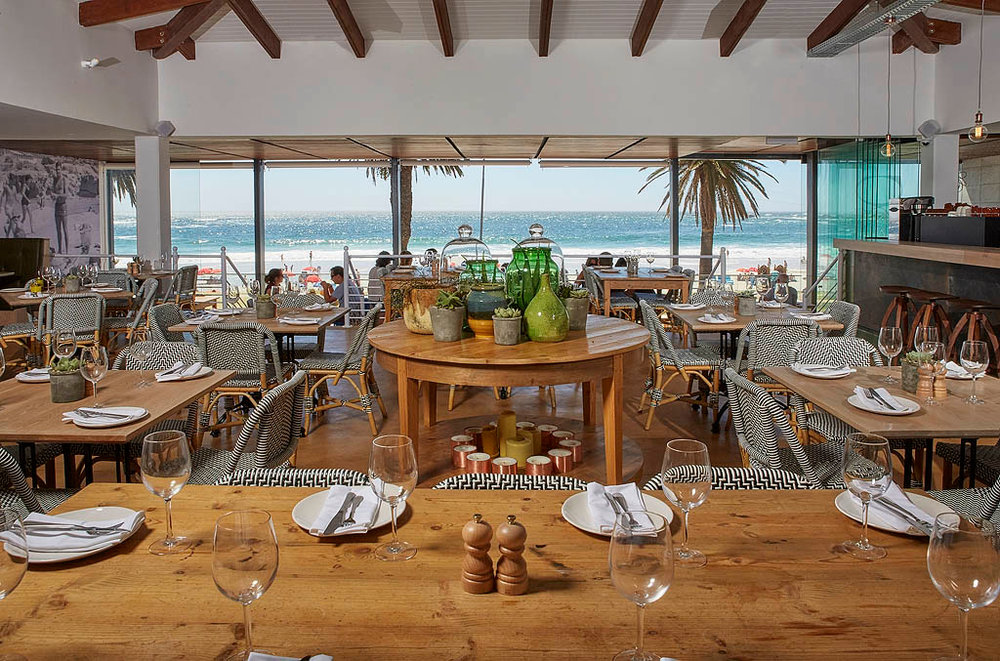 Chich beach style interior with all the styles of seating you could ask for. Plus sea views all the way back!
I have only been there once myself, and had a fantastic time which happened to be a spontaneous visit on my Birthday. The service was great, staff was friendly, food was tasty and the cocktails were some of the best I have had the pleasure of tasting in Camps Bay. I had the woodfired Prosciutto, fior di latte mozzarella and fresh rocket pizza, which was right up there with the best in town! It was a bit pricey at R165, but I am getting to the good part below. You can download the full menu HERE.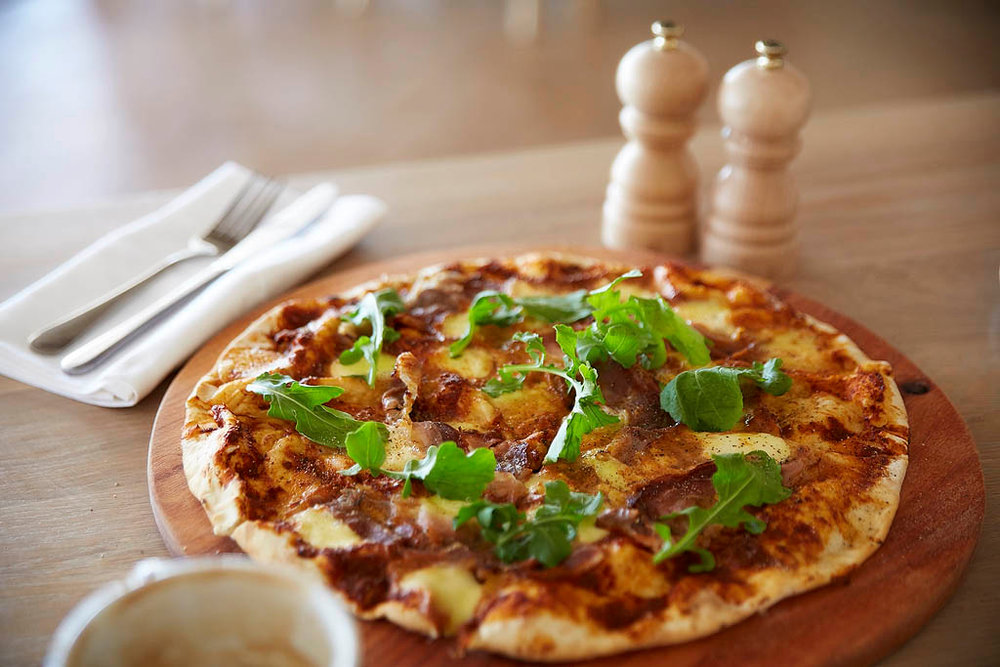 From the cocktail list I went for the Gin Fizz, which was made with Tanqueray gin, Angostura Bitters and Melissa's fruit syrup cordials on crushed ice. You have the choice of lemon, naartjie or apple and raspberry. I recommend the naartjie, and that's coming from a gin lover! They also have a few local craft beers on tap from Darling Brewery, and by the bottle your best choices will be anything from Devil's Peak for sure.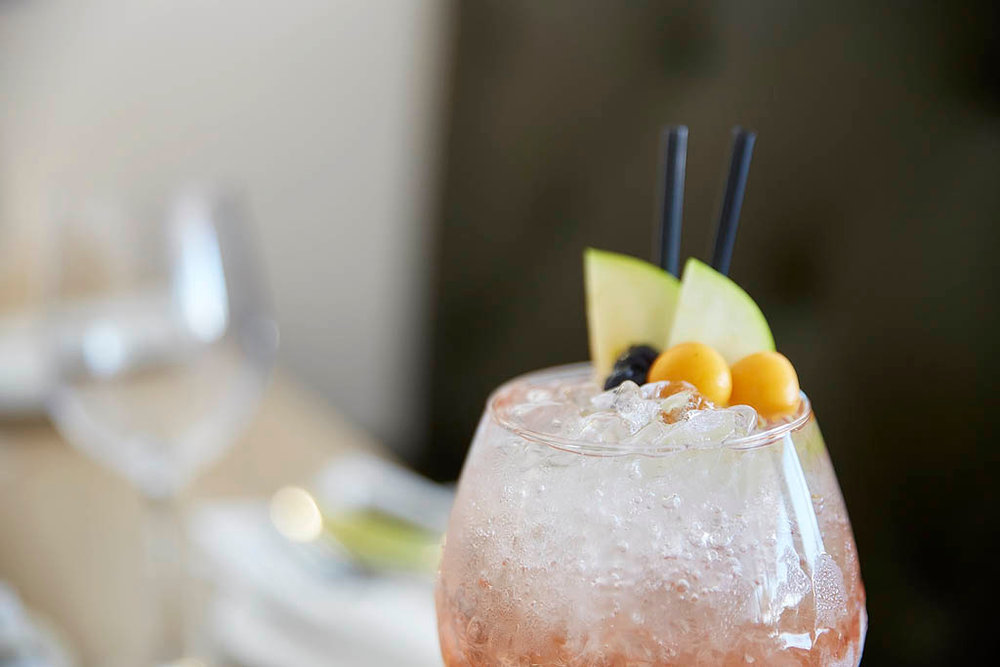 They have an awesome deli which has some very cool goodies which you can take home with you, which I highly recommend checking out when you decide to head home. P.S. you can take home their own cordial and make the Gin Fizz cocktails for yourself at home! Gut here's the good part. They have just launched four new specials for winter, which will catch the attention of pizza fans, cocktail lovers, the lunch crowd and the fine diners seeking a super two or three course set menu. Here are all the winter specials below!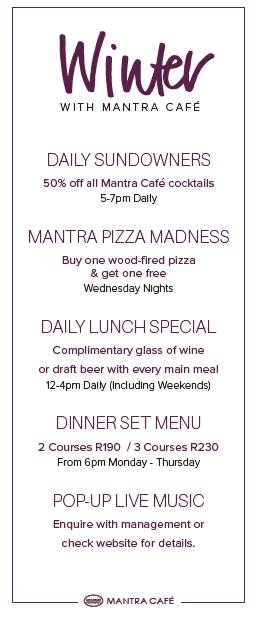 Directions To Mantra Cafe
43 Victoria Road
Camps Bay
8040
021 437 0206
For 2-4-1 special at all the best restaurants in Cape Town and more, click on the banner below to find out how to SAVE over R1 million a year with The Entertainer app! Best app I have ever bought. If you don't believe me, click on the banner, read my article and see why!

Follow me on Twitter @MrCPT and become a fan on Facebook at www.facebook.com/mrcapetownblog for all you need to know about the newest restaurants, latest specials, restaurant reviews, competitions and more. Your mother city wingman!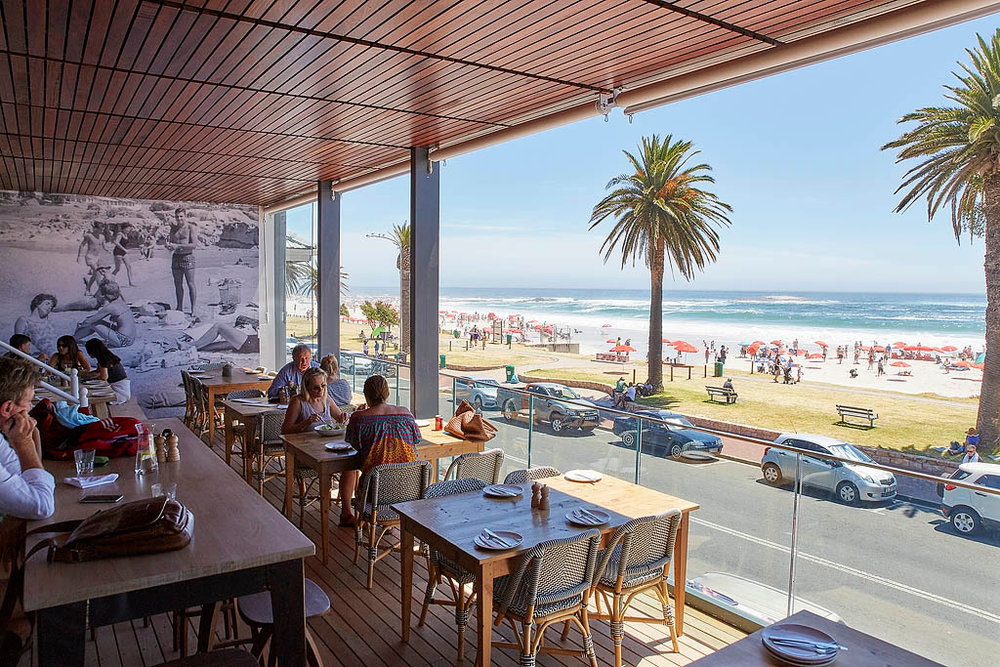 Breathtaking views of the Camps Bay Beachfront from their drop down deck.