If you're on Twitter, you will most likely have seen everyone talking about crabs for the past 5 days. And no, I don't mean the itchy and scratchy show you catch from hooking vuil humans in dingy clubs, but rather very much the opposite. This catch seems to be pretty mouth watering, and is a new spot that has opened its doors in The Mother City.

The Deckhouse: Crab Shack & BBQ has taken over Jackal & Hide, and is pretty much the same offering you get from the American original. As the name says, they offer a variety of different crab dishes, with a number of traditional BBQ style dishes also on the menu. From crab legs, deep fried crab, buckets of crab, to crab burgers, the options are pretty endless. They also have some more local flavours, like crayfish tails and basted ribs!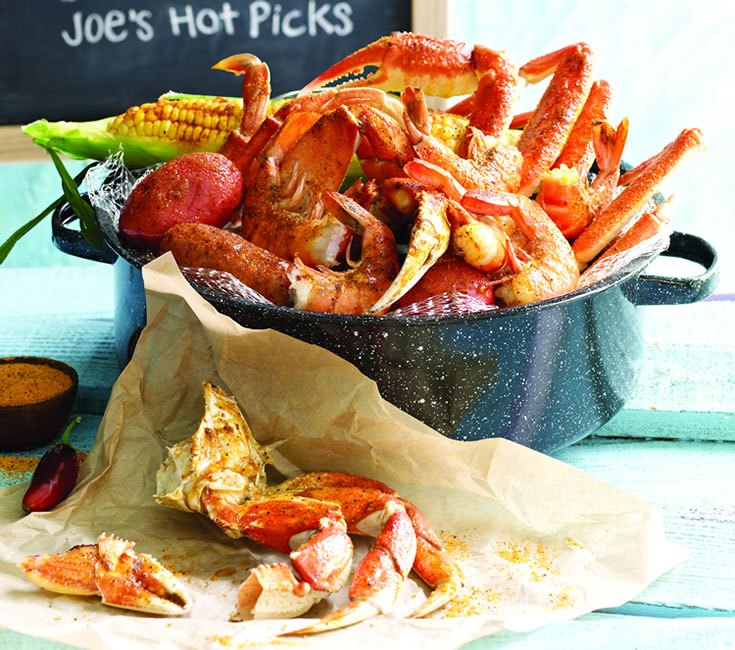 Judging from the Tweets I read last night from the launch, most customers left with sticky fingers and happy tummies. Although they still seem to be waiting for their heaters, so I might wait a while before braving their new deck! Most people turn their nose up at crab sushi, but I am quite a fan of the crab salad at Beluga/Sevruga. It's fresh and is always the cheapest thing on their half price menu. Some of the dishes and buckets on the menu below seem to be pretty expensive in comparison, but that's maybe because this is actual big crabs, and not the processed sticks! Much like seared tuna versus tinned tuna I'm guessing.
The Menu:
The also have a decent lunch special, for those who are able to put back a few bevvies around lunch time. For every pitcher of Rekorderlig you buy, you get 3 corn dogs to snack on. They also offer 50% off all their pitchers from 16h00-17h30 on weekdays! If you have never tried it, go for the strawberry and lime or mixed wild berry flavour. Proper refreshing! Just one thing for the dudes who are running their social media, please unlink your Facebook Page from your Twitter. A Facebook Page is for a few daily updates, not to display every single RT you do throughout the day. Just some friendly advice, use it, lose it.

Looking to visit with some mates this weekend, and I will be sure to post a review of The Deckhouse with our favourite dishes on my blog. You can also follow me on Twitter @MrCPT, and Instagram @mrcapetown for updates alike! Follow the restaurant on Twitter @CrabShacknBBQ for any questions, or to make a booking!