If you have never heard of Skinny Scoop, well it's basically the best protein ice-cream on the market. You can read all about it on my product review blog post [here]. But with Easter around the corner, why not mix it up a little with this mouth-watering Skinny Scoop Chocolate Tart Recipe. And when I say mouth-watering, that's an understatement!
Skinny Scoop Chocolate Tart!
Afterdark Cacao Tart.
Gluten & Wheat free, no added sugar.
Season: Spring/Summer.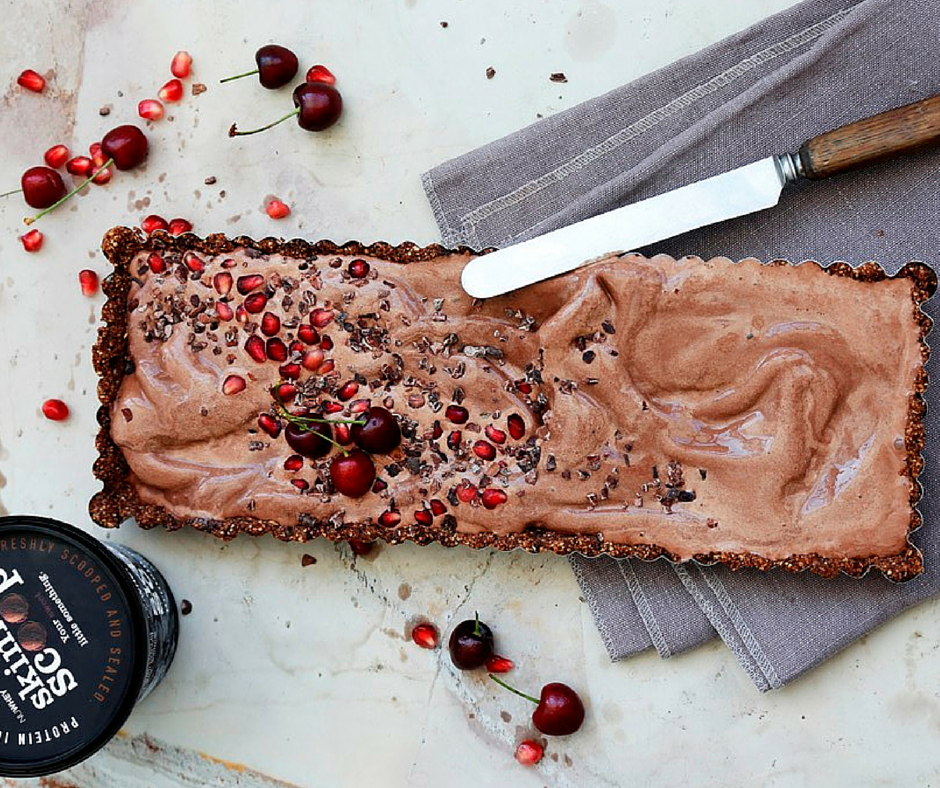 For The Tart Base:
2 cups ground almonds (WW)
½ cup ground pecans (WW)
1 pinch of Himalayan Crystal salt (WW)
110g unsalted butter, softened
2 Tbsp xylitol (WW)
2 Tbsp raw cacao powder (WW)
15g dessicated coconut
For The Filling:
1 x 500ml Afterdark Cacao Skinny Scoop
A handful of fresh cherries (Woolworths)
50g fresh pomegranate seeds (Woolworths)
2 Tbsp raw cacao nibs (WW)
Method:
Mix together dry ingredients. Add butter using your finger, combine the mixture to create a kind of dough.
Grease a long, rectangular tart tin and using your fingers, press down the base mixture to cover the tin fully.
Prick the base with a fork and bake for 20 minutes.
Allow to cool fully before adding Skinny Scoop's after dark cacao ice-cream, a sprinkle of raw cacao nibs and fresh berries.