If you're a crisps fan, no doubt Lay's South Africa are right up there at the top of your list. They have just launched their new Italian Cheese Gratin flavour, and celebrated with a unique cooking experience for a few bloggers at the Ginger & Lime Food Studio in Cape Town. Better yet, we were joined by Michelin-Star chef Rikku O'Donnchu, who also happens to be a Masterchef UK star, celebrity chef in Cape Town and one of the best in the game!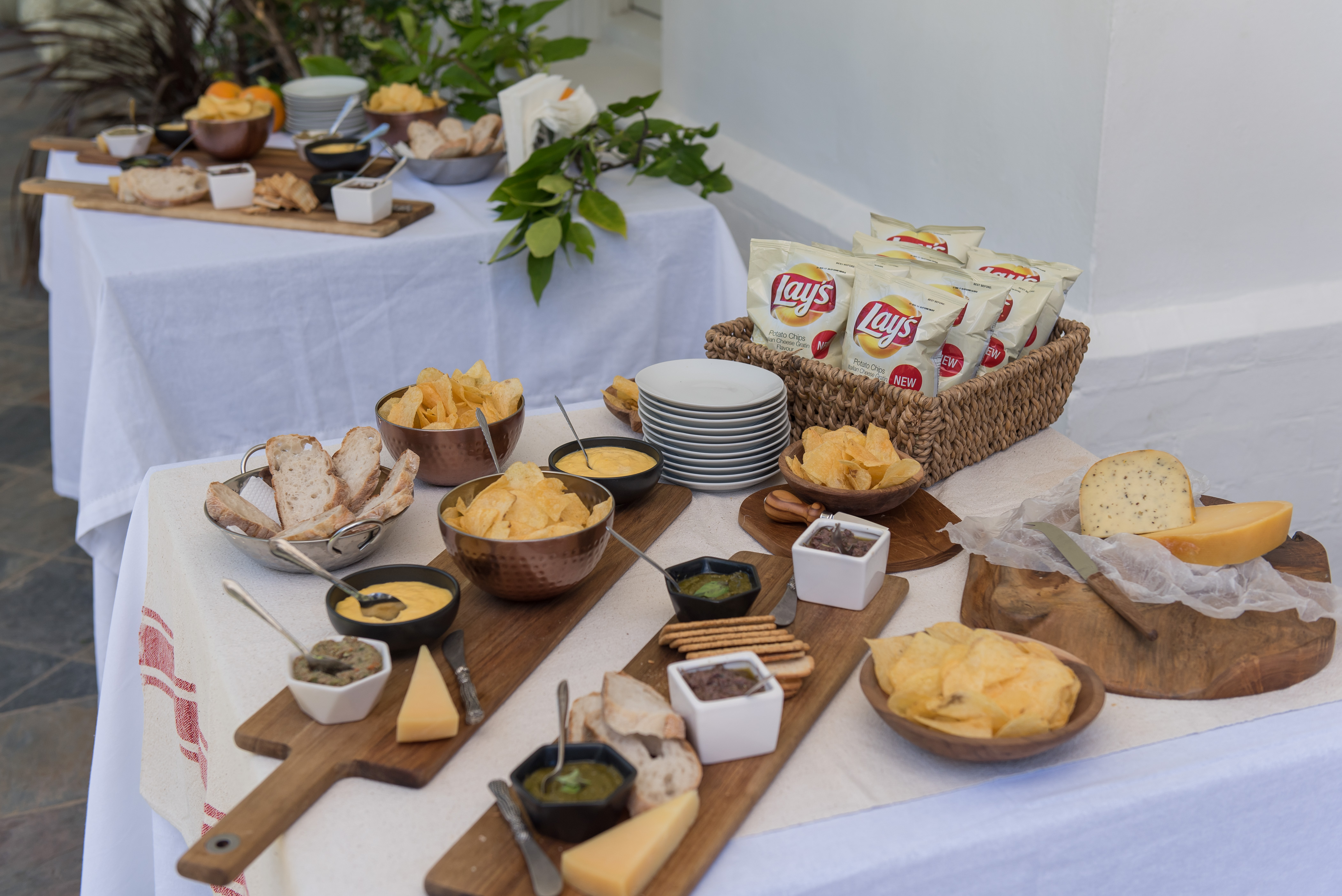 Cooking with crisps isn't a very traditional way of doing things, but the team at Lay's South Africa along with Rikku came up with some superb dishes. I have included all the recipes for you below, so you can try them out at home, or impress your mates at the next dinner party by cooking with crisps!
But without further adieu, here are the five delicious recipes you can give a bash using the all new Lay's Italian Cheese Gratin flavour below: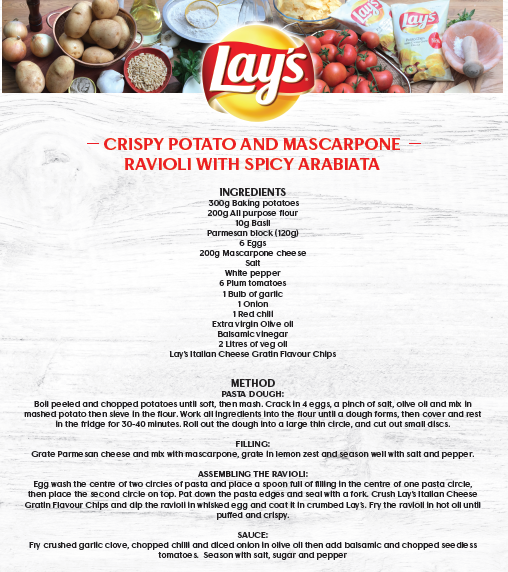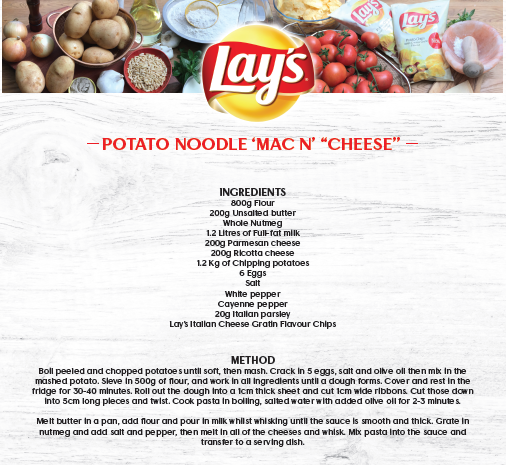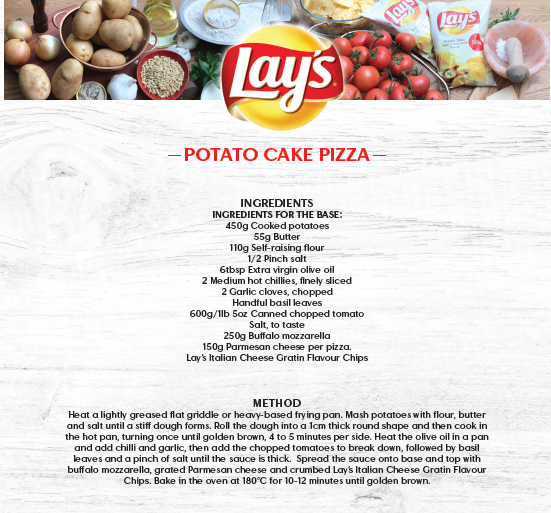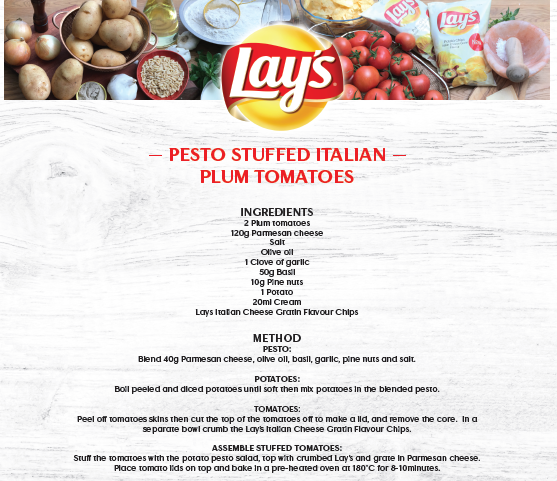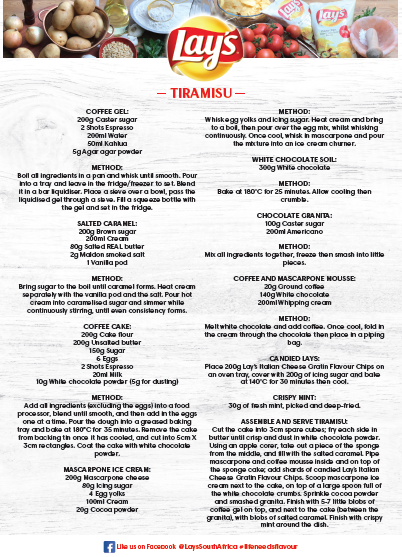 You can follow @LaysChipsSA and @ChefRikku on Twitter for more about the campaign, or hit up Lay's South Africa on Facebook by becoming a fan. They are using the hashtag #LifeNeedsFlavour so you can follow the conversation there too!