Christmas is all about spending quality time with good friends, family, sipping on fine alcohol and dining on the best roasts your kitchen skills can conjure up! Using a quality set of knives to carve your Christmas roast makes all the difference.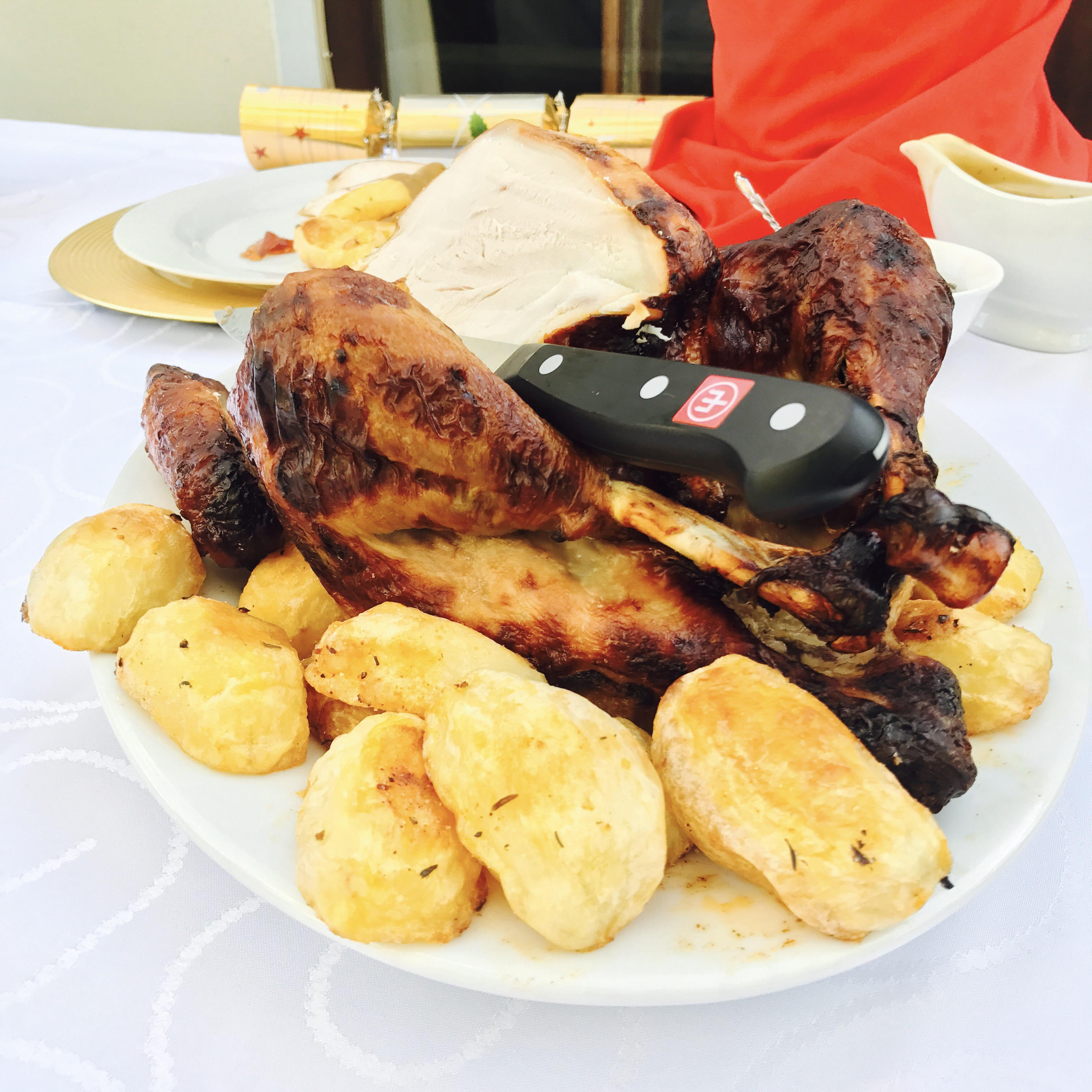 I was sent a two piece Carving Set from the Wusthof gourmet range includes a 16cm Straight Meat Fork and a 20cm Carving Knife. A carving knife is for the perfect slice of roast or ham, or for carving turkey or other poultry. This two pronged fork helps guide the carving knife away from your hands and efficiently slice large roasts. The meat fork also holds meat in place while slicing or serving.
I made a little video to show you how a good quality knife can slide right through your turkey turkey roast. Keep in mind I've left the bird whole, as I prefer to slice the breast and white meat pieces before pulling the wings, legs and other pieces apart!
Check out the Wusthof website at www.wusthof.co.za for more about their brand, products and the Wusthof story. Become a fan of Wusthof South Africa on Facebook and follow them on Twitter at @WusthofSA for awesome recipes, more about their product ranges and tutorials from their ambassadors!