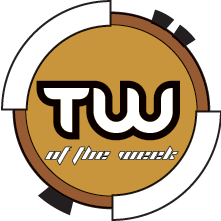 I started a new job and Friday saw the end of my second week in the mincer. Things have been going well and I must admit I am very glad to be doing something, other than nothing with my time 😉 But as Friday evening drew nearer, all that was taking up my brain power was The Village. Saturday came and went and at 04.15am we found ourselves on the N1, drawing near to the carnage. There is just something about these parties which shout dirt and The Village Crew have never let me down before!
As I am sure all of you know I was looking out for the slutted people in order to launch the new TW of the week section on my blog. One problem is that the camera died early on Sunday, which caused me to miss out on a lot of the action. I did manage to get some sick pictures and one or two video's, thanks to Jon Woolley and Calvin Shushu.
So this is how the first edition of this competition is going to work: Because of the fact that I did not have sufficient camera battery to last the distance, I have decided that I am going to post my 10 favourite pictures of people that sum up "The Village Experience" the best. Please vote for the person that you think best exemplifies what a party at Flenterskloof Farm is all about 🙂 The winner will be announced on Sunday 24th October (please vote by simply commenting on the article with the person you best feel deserves this accolade) The winner will be provided two x 6 packs of Bavaria non-alc Apple Malt Beer to ensure they are looking fresh and fantastic at Skazi 😉
Which photo best captures the Village Experience?
Option 1:
* As the people in this photograph were not happy with being exposed, I was asked to remove it. Sorry Luke!
Option 2:
Option 3:
Option 4:
Option 5:
Option 6:
Option 7:
Option 8:
Option 9:
Option 10: