The guys over at Uber pretty much made my week right now, as I was invited to join Martin Garrix and Oliver Heldens on a 4 hour UberYACHT sunset cruise this Thursday evening! Not a bad way to warm up for Ultra South Africa the next day, where we will get to witness these electronic gods do their thing in front of thousands of fans. I will be joining the likes of Dean FUEL, Jeannie D, GoldFish, and fellow bloggers MyCityByNight. BUT that's not the cool part. Uber are giving away a bunch of spots on the yacht, so you can join us and have the two top dogs playing private sets, just for you!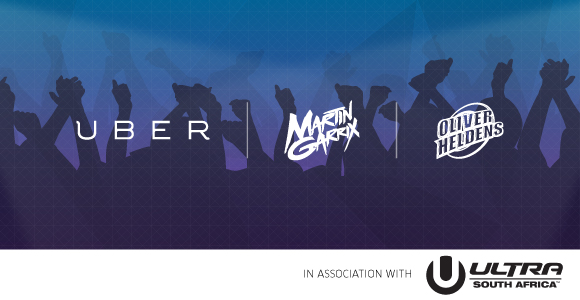 I've included the details on how you can get your ass on the UberYACHT with us below, good luck and see you on Thursday for the cruise hopefully! If not I will catch you at the festival the next day.
From today, 09 Feb, enter the promotional code: UBERYACHTSA  to unlock the UberYACHT view
Starting today, enter the promo code: UBERYACHTSA to unlock the UberYACHT view on your Uber app
At 4:00 PM, Thursday 12 Feb, you will be able to request a spot for yourself and three friends on the UberYACHT … FOR FREE!
Simply toggle over to the UberYACHT option and request a ride as you normally would
If you are one of the lucky first few to request successfully, an UberBLACK vehicle will be sent to your location to collect you and three friends
You will then be taken to the UberYACHT, where you will be met by an Uber representative
The UberYACHT will set sail at 4:30pm and will arrive back to shore around 9pm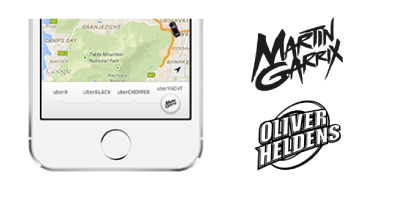 Everyone's favourite electronic act, Goldfish, and local DJ legend,  Dean Fuel, will be warming up the decks for the two Dutch superstars, keeping you grooving as we sail across the Atlantic! Follow UBER's social pages on Twitter and Facebook to WIN an exclusive meet and greet with both Martin Garrix and Oliver Heldens, plus DBL tickets to the shows in Cape Town or Joburg!