Multi-platinum alt-rock icons Incubus, are coming to tour South Africa for the first time in February 2018. The Californian rockers released their eighth album this year, aptly named 8, and are celebrating the 20th anniversary of their first major label album S.C.I.E.N.C.E with a world tour.
The South African leg of the tour will kick off in Pretoria on 24 February at the Voortrekker Monument before hitting Cape Town on 28 February at Green Point A Track and will include support by South Africa's biggest rock legacy acts. Pretoria fans can look forward to a full day of head-banging, rocking tunes from 12pm to midnight.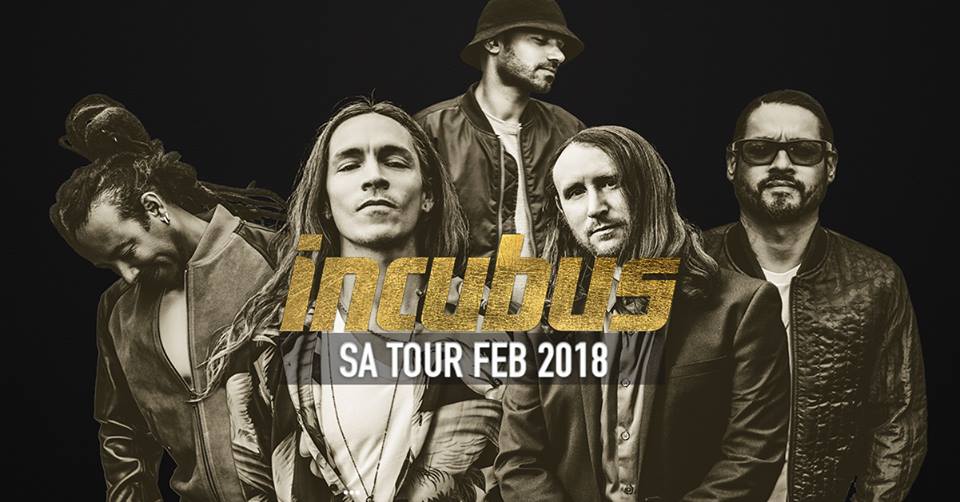 Fans will be taken on a musical journey of their vast career, spanning over 20 years of hits and crowd favourites. Tickets are available at www.incubussatour.co.za from R395.
Since their formation in 1991, the band continues to evolve with every album launched, growing their cult following and impressive award collection over the decades.  With worldwide album sales exceeding 23 million, numerous #1 hits on the Billboard chart, including "Drive", "Megalomaniac", "Anna-Molly", and "Love Hurts" they have graced the stages of festivals around the globe and toured with the likes of Linkin Park, OutKast, Queens of the Stone Age and many more.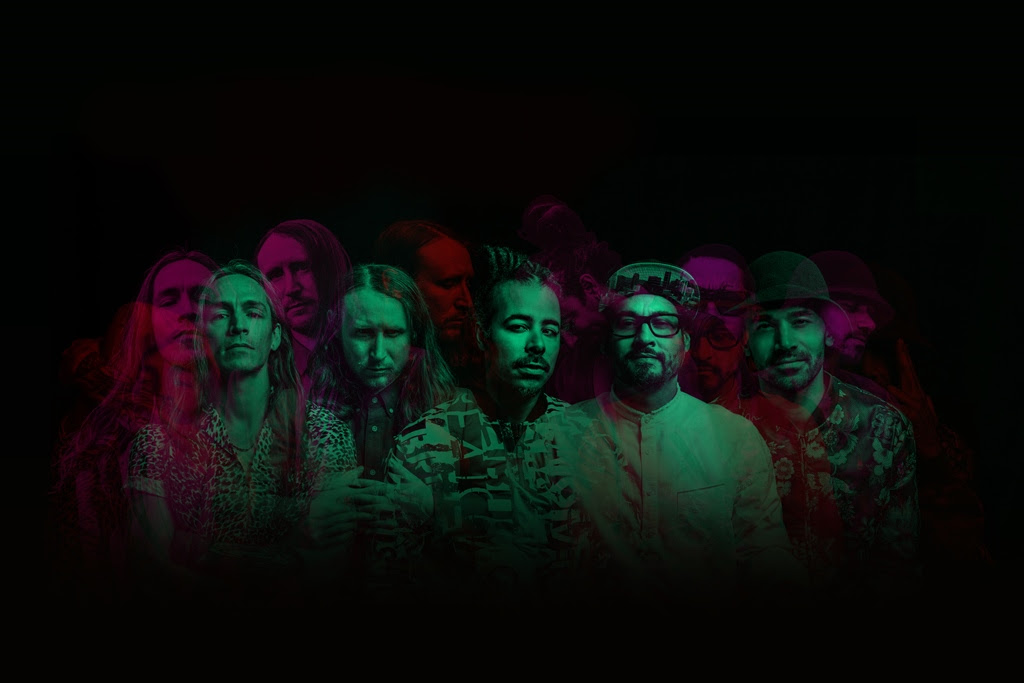 Incubus has never shied away from experimenting with other genres of music, infusing them into their staple rock. "As a band, we're collectively interested in challenging ourselves and hopefully finding new, innovative ways of writing music," says lead vocalist Brandon Boyd. "That ethos has kept things interesting for us."
At the same time, fans can look forward to a sense of nostalgia when listening to select songs from their latest album, as Incubus has returned to their heavier rock roots. Listen out for tunes like "Nimble Bastard", "No Fun" and "Glitterbomb".
8 is also a special album for the award-winning band as it was co-produced by close friend and musical genius Sonny John Moore, more commonly known as Skrillex. Lead guitarist Mike Einziger says Skrillex's contribution to the album was both stellar and natural. "It evolved organically out of my friendship with Skrillex," says Einziger. "Incubus is all about friendship. We transferred the synergy of working together into what the band was doing. As we put the final touches on everything, Skrillex brought another level to the album."
 
"When we finished 8, we were flooded with this wave of gratitude," Boyd says. "The fact that so many people are willing to come on this weird ride with us is really humbling. We're filled with this sense of awe around it. We're very happy to share this record with everyone, and we hope they like it."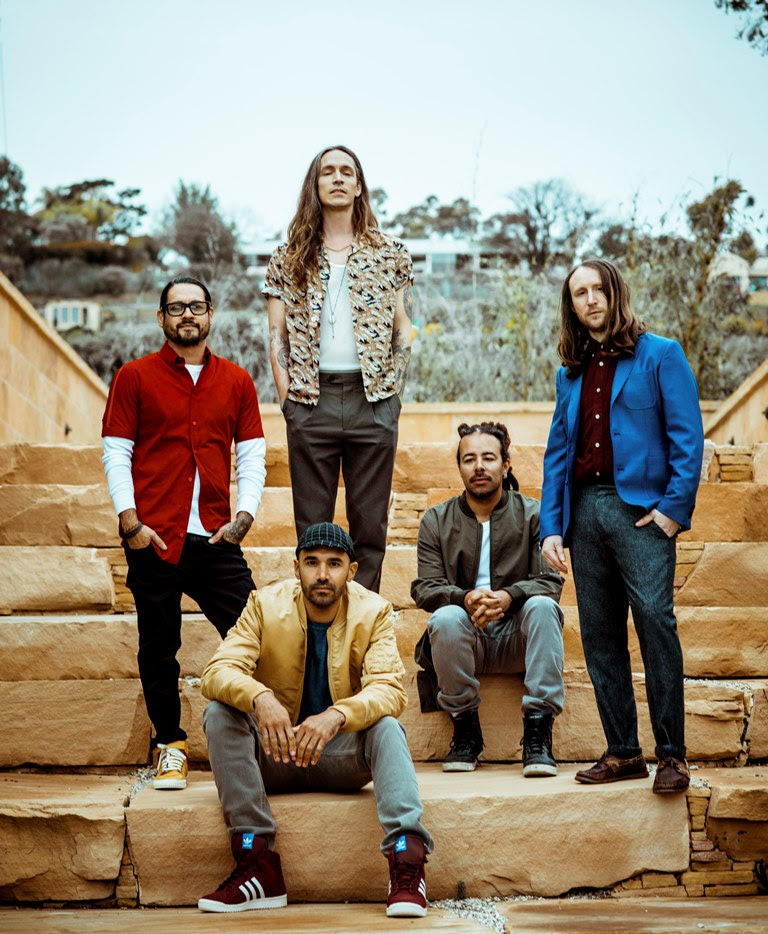 Tickets on sale now from www.incubussatour.co.za and range from R395 to R795.
R15 of each ticket sold goes directly to the "Make Yourself Foundation", a non-profit organisation started in 2003 by the band to support various causes they care about. Since inception, MYF has raised more than $2,000,000 and awarded grant funding to over 60 non-profit organizations: www.makeyourselffoundation.org.
COMPETITION TIME!
WIN a set of two Golden Circle tickets to Incubus LIVE in Cape Town, taking place at the Green Point A Track on the 28 February 2018! The double set of tickets is worth R1,600 so best you pull out all the stops to WIN this one!
Become a fan and invite a few friends who might like to hear more about events, restaurant specials, nightlife, festivals and more competitions like this one to like my Facebook Page [HERE].
Head over to my Facebook Page competition post [CLICK HERE] to see how to enter and WIN! Inviting a few relevant friends to become fans of my page as said above, will help your chances of winning.
Enter On Twitter:
Follow both @MrCPT and @WeAreLiveSA on Twitter and Tweet the following sentence below:
WIN two Golden Circle tickets to @IncubusBand LIVE in Cape Town on 28 February worth R795 each with @WeAreLiveSA and @MrCPT! #IncubusSA bit.ly/2C7AgNL
Supporting Acts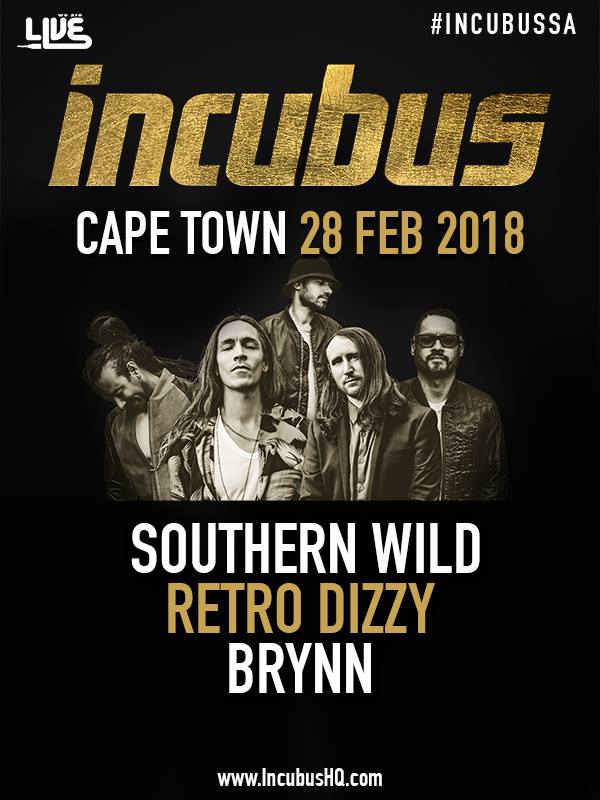 INCUBUS – LIVE IN SOUTH AFRICA TOUR DATES
Brought to you by We Are Live
PRETORIA
Date: Saturday, 24 February 2018
Venue: Voortrekker Monument
Tickets at www.incubussatour.co.za from R395
CAPE TOWN
Date: Wednesday, 28 February 2018
Venue: Green Point A Track
Tickets at www.incubussatour.co.za from R395
For tour updates and event information, follow We Are Live on their social media pages @WeAreLiveSA
#INCUBUSSA