With the rise in popularity of e-cigarettes in South Africa, I thought I would link up with an awesome local brand, that has potential to become huge with the help of some extra brand awareness. I love their work and ran into some of their promo girls at an activation a few weeks back! They has some hotties working the pop-up store, which to be honest was the reason it caught my eye… Sex sells!
But not only were the promo girls sexy. I also found their branding, packaging and product pretty damn hot. Meet E-Sense, the brand providing e-cigs and e-liquid to consumers who are seeking a healthier alternative, and to LIVE BETTER!

For more about their top end pharmaceutical grade products, e-liquids and accessories, head over to their website www.esense.co.za. their brand new online shop is pretty epic, you can check it all out here www.esense.co.za/firstimebuyer and shop until you drop! The dudes over at E-Sense have given me some rad prizes to give-away over the next 2 weeks, including an additional grand prize which is a YEAR'S SUPPLY OF E-LIQUID!
Online SPECIAL!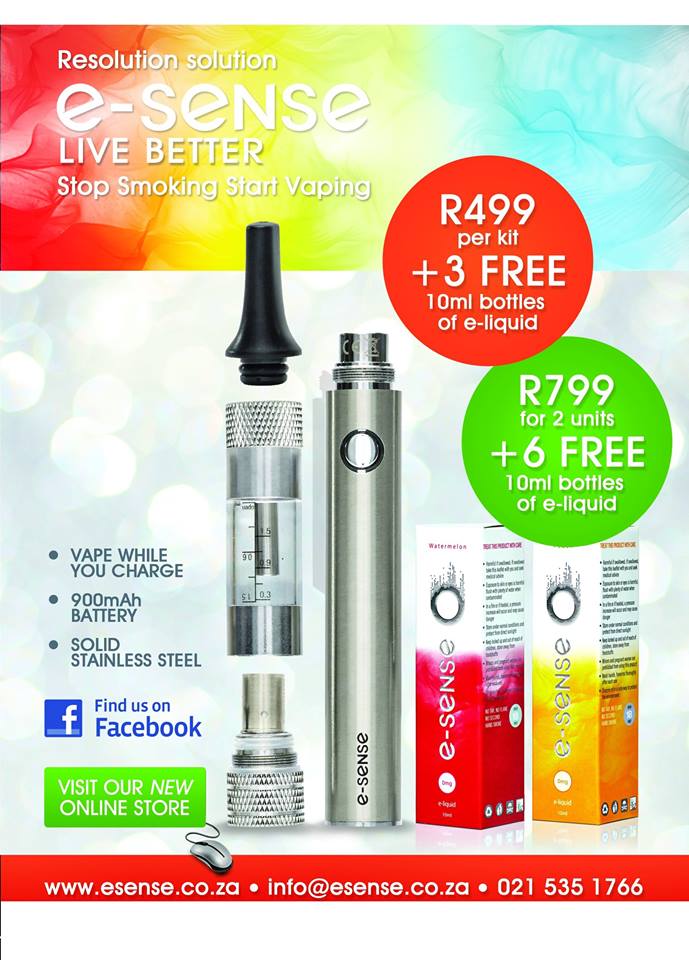 COMPETITION TIME!
WIN this awesome E-sense electronic cigarette starter kit, complete with a and tasting tray of 10 sample flavours! Plus the dudes have thrown in one extra colour clearomiser on the house! The prize is the first of three in this series, with another two chances to WIN coming in the next two weeks. Here's how to enter below!
The Prize: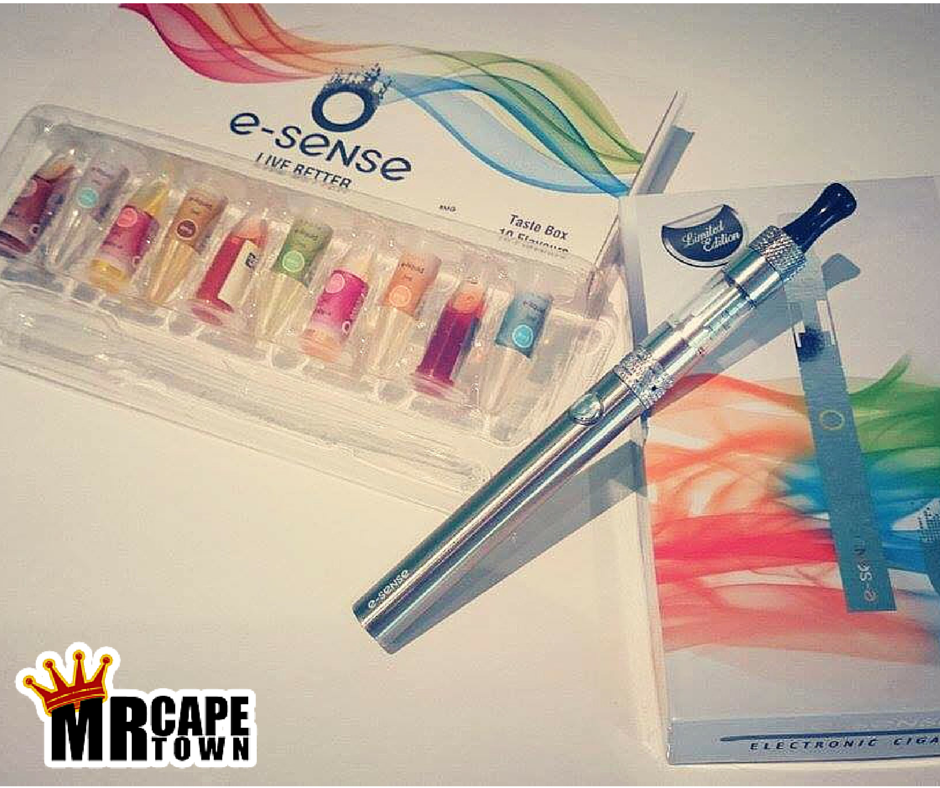 Complete The Following:
LIKE this blog post in the top left corner.
Like both Mr. Cape Town Blog and E-Sense on Facebook.
Follow @MrCPT and @EsenseZA on Twitter to stay in the loop about next weeks competition.
How To Enter:
Head over to this post [click here] on my Facebook Page and follow the instructions! Easy as having a skyf…
To increase your chances of winning Tweet the following:
WIN an @EsenseZA e-cig and tasting tray with 10 flavours worth R699 with @MrCPT blog. RT and Enter here: ow.ly/MW8g3 #EpicEsense
WINNER will be announced on Thursday 21 May, 2015.