At first McDonald's revealed the delicious Grand Chicken burger. An exciting 'taste trip' around the world followed with the introduction of three delectable big burgers with exotic flavours in the 'Tastes of the World' journey. To add a sweet treat to the mix they brought you scrumptious Cinnamon Melts…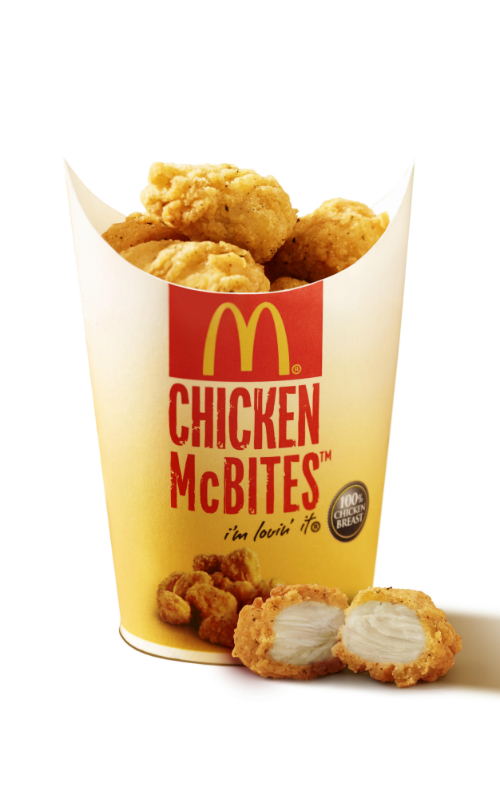 Now for a limited time only get snacking with McDonald's latest tasty offering, Chicken McBites. These things look chronic, and , although I don't eat carbs at the moment I am sure my mates will dig these!!! Enjoy as part of a McDonald's Share Box offering or on its own as a 10-piece McDonald's Chicken McBites delight for only R16.
Available between 26 August and 6 October 2013 or until stocks last, McDonald's Chicken McBites can be found at all participating McDonald's stores countrywide for a limited time only. Admit, they do look damn good?