Everyone loves Chappies. And everyone loves the "Did You Know?" facts on the inside every Chappies wrappers. They're a part of South African pop culture. That's why Chappies is giving South Africans a chance to write their own Chappies facts. From 2 July, you can post your facts on our Facebook page. If yours is one of the best, it'll be printed on millions of wrappers and become part of Chappies' 60 year "Did You Know?" history.  So get posting. Chappies fame awaits…
My Awesome Personal Did You Know Wrapper From Chappies: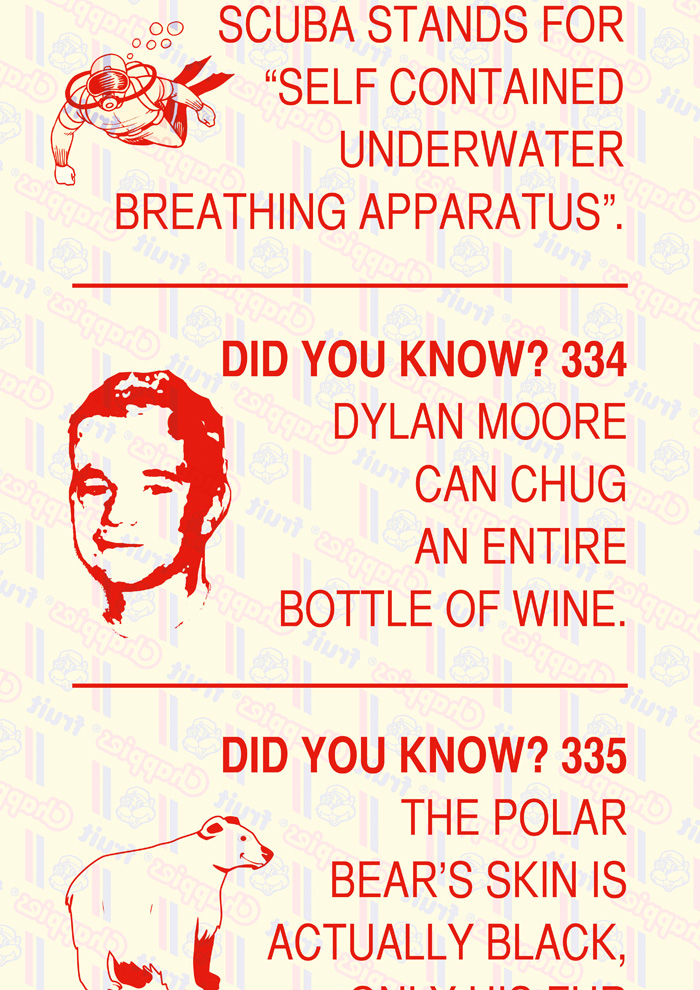 How To Get Involved:
Chappies knows that South Africans have lots of knowledge to share – so we're inviting our Number 1 fans to submit their own "Did You Know?" facts, via www.chappies.co.za and the Chappies SA Facebook Page [click here]. Submit a "Did You Know?" and it might be printed on the inside of a Chappies wrapper.
[nggallery id=28]
You could also pick up cool prizes in the process – including a year's supply of Chappies bubblegum, retro headphones and notebooks. SABC2's Hectic Nine 9 show will help consumers hunt for fascinating facts. They'll also reward people with the best suggestions, by filming a series of special inserts.
 A Word From The Chappies Brand Manager:
Suhayl Limbada (Senior Brand Manager of Chappies Bubble Gum – Kraft Foods South Africa) hopes consumers will have fun finding new facts, which haven't been printed on the wrappers before. "Chappies has 60 years' of knowledge on their wrappers. We want people who've embraced the information age to add to that rich base. Of course, consumers will have to keep their facts short and sharp, which is actually perfect for the Twitter generation," says Limbada.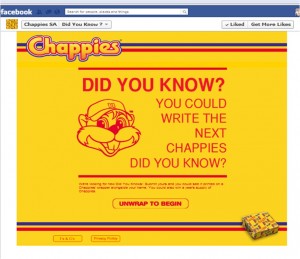 The Chappies "Did You Know?" promotion kicks off on 2 July. Don't miss your chance to be part of history! Visit www.chappies.co.za now and make your mark on one of the country's most-iconic brands. Keep up with them on Twitter and send your #didyouknow Tweets to them @ChappiesSA.