My mate Ricky just got the new 9900 Bold Touch over the weekend. I won't lie the phone is a fucking beast!!! The speed is top notch, the pictures are pretty much HD and the video's are even more clear than my old camera. You can check out my product review of this new mobile device here [click here].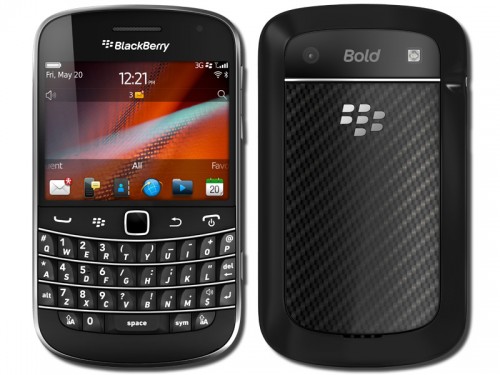 The new Blackberry Bold 9900 Touch has some amazing additions to an already awesome phone!
With my upgrade only 3 months away the 9900 Bold Touch Touch seemed like the next step for me. But, in the wake of news that us social media addicts will get slewed with a service cap, I might have to change my mind… People who use their BIS to the max are most likely somehow using Twitter/Facebook/Wordpress/Emails for reasons which could well be business related. Now the business orientated ppl who bought the BB for the data perks in the first place, get affected by these muppets that live on their BBM slaying their data? I have really come to love the Blackberry brand and I hope this is not the end of the road for our relationship.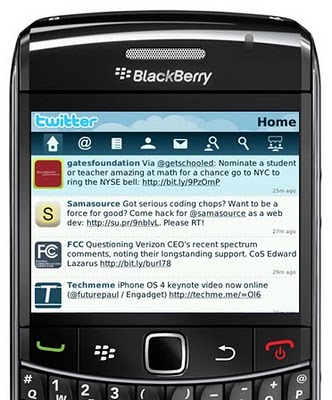 Twitter allows me to constantly communicate with my blog readers and share any relevant links that they may enjoy, on-the-go. Without that ability I am out of the loop?
The reason for this is said to be:
Vodacom announced in a press statement that they have studied usage patterns to better understand the causes of congestion at peak times, and one finding was that more than 95% of BlackBerry data usage was attributable to less than 5% of users.
We need to ensure that all BlackBerry users are able to enjoy the service that they pay for. When we realised that such a small minority was using the bulk of the capacity, we decided to implement measures that will ensure that Blackberry users will enjoy a better browsing experience overall," said Chief Technology Officer Andries Delport.
"The 5% of the base who are not using the service for what it was intended will have their connection speed reduced from 3G to 2G levels," Vodacom said.