Having been abducted before in one of those taxi's that hang around outside Trinity, I now take getting a ride home pretty seriously. I used to use Excite, Intercab or Sport and to be 100% honest they are all decent, but I have been converted by this new UBER explosion onto the SA taxi scene. We caught one over the weekend to Banana Jam for a BrewDog tasting, and it came to R233, whilst InterCab quoted mates R260.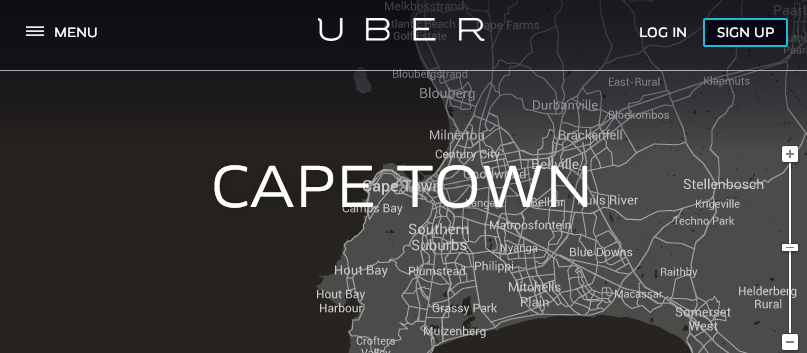 I am not going to blabber on about how amazing it is and the fact that celebs Tweet about their awesome service 24/7 all over the World too much. But one thing I dig is that they don't pay for marketing/branding/blogs or social media mentions. So before I get to my ten reasons why I dig UBER, you can check out their website [here] for more of a lowdown if you want. Or read my reasons and then go check them out 🙂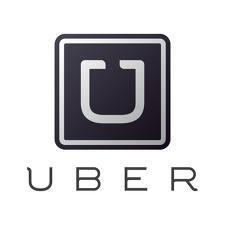 10 Reasons I Use UBER Cape Town:
1. It's all based on an app, so you never have to waste you precious airtime on holding to see if a damn Rikki driver is available! You obviously use data, but that's irie because I live on social media sites for work anyway…
2. You never have to carry cash or tip the driver. You actually aren't allowed to tip them as it's all included in the fare. No more worrying about change or sweating that the meter isn't gonna fuck you over!
3. You ride in style. They only use Mercedes, BMW or Audi vehicles in SA at the moment. Not a bad way to impress a squeeza or client too I might add. Rocking up to fetch them in a sick C Class with a suited up driver!

4. They have a set rate of R11 per km, which isn't the lowest in Cape Town, but it is pretty close and you know exactly how much your trip will cost. None of these scums that have a meter that carries on running while you;re at a stop street or in traffic. That boils my blood!
5. You can see exactly how long the driver is going to take from the second you request a pick up! None of this "he will be there soon he is just waiting for a chick in Clifton who is still changing" – like you get with Rikki's shared rides…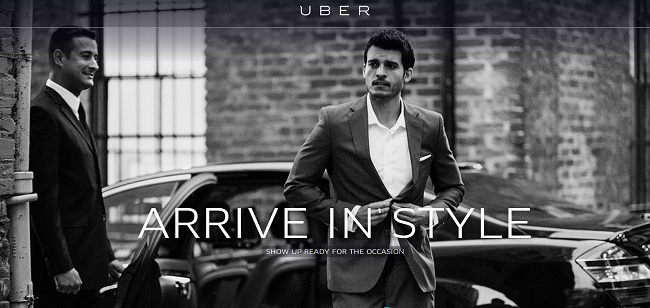 6. You can literally watch the driver on the Google style map, so whilst he is taking the turn into your road, you know when to go out! This impresses everyone when I show them for the first time.
7. They have a promotional programme which allows you to make money, the more people you sign up and spread the word to. For instance, use my promo code UberMrCPT and you get R90 credit for your first ride. Not to mention I get R90 into my account too 😉 Pay it forward and use my code homies!
8. In NYC you can Uber a helicopter if you wish. That's just fucking awesome on a whole new level, so it's going in as one of my top 10!
9. Their Twitter and Social Media presence, plus response and the way they deal with their fans is top class. Someone is always on the ball and looking to help you out if you have a problem. Follow them on @Uber_CT and send them some #UberLOVE if you dig the service. Who knows they may even throw some credit your way if they are feeling the LOVE!
10. Lindsay and Patrick whom I met prior to their Cape Town launch are just FUCKING AWESOME, and, have been extremely good to all the influencers from the get go. I have shared many  night out on the jol with them (Pat drinks tequila and Lindsay drinks wine) if you ever see them out 😉 Not to mention their launch party I attended with Dean Fuel, Jeannie D, Sam from HYPE Media, Tom from Don't Party and a whole host of local legends!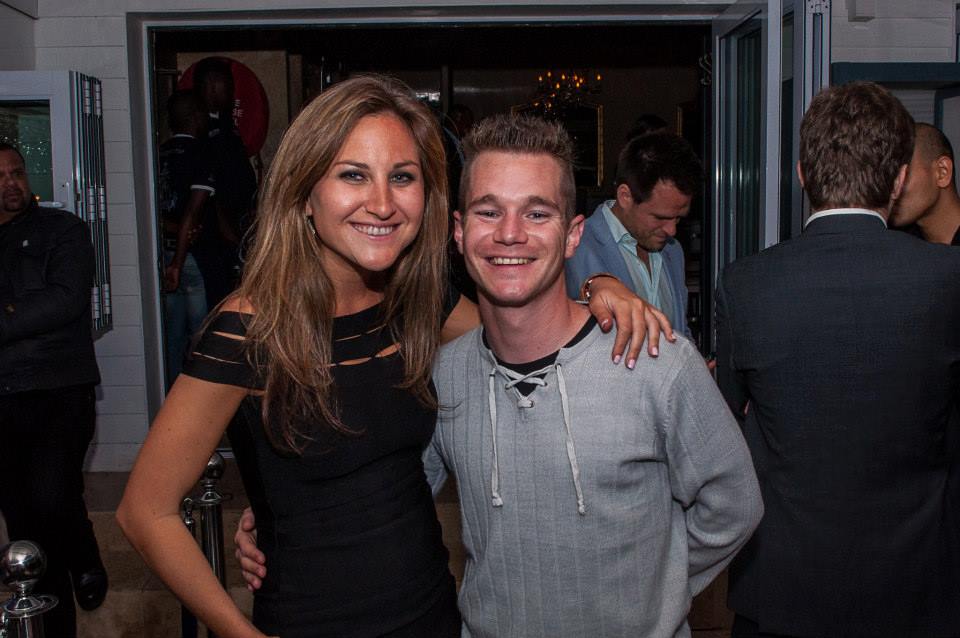 Myself and Lindsay from UBER Cape Town at the launch party. A great night with awesome people and quality chow!
Download the app for your smartphone, simply just search UBER in app store. Make sure you use my promo code UberMrCPT to get your R90 credit too 😉 Let me know what you think when you use the service or if you have tried it before. You can Tweet me on @MrCPT if you have any issues and I can hook you up some tips or help, or pass you onto Lindsay. She's a star!