Being a football fanatic, I have been asked by some mates where they should watch the FIFA World Cup in and around Cape Town. Naturally, I jumped at the opportunity to write a blog post about it to share the love of the game, the spots with good vibes, and obviously places with some rad specials!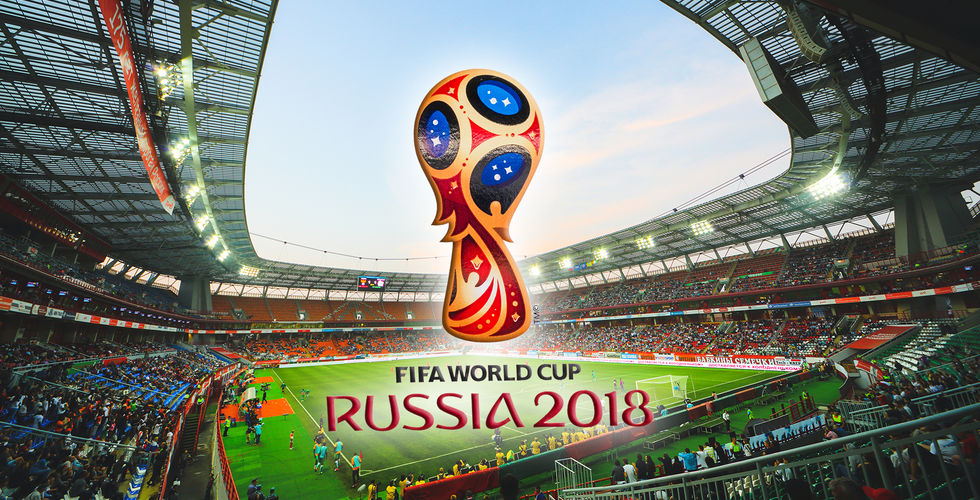 I have included four of my favourite pubs with the best vibes to watch football, plus a bunch of my other local hangouts with screens, great World Cup specials, and a decent vibe to kick on after the games for a bit of a jol. So without further ado, here are the four best pubs in Cape Town to watch football, no matter what the fixture or occassion!
I have included a hyperlink to each venues Facebook Page where you can find their phone number, address and any other information you may be after!
Mitchell's Ale House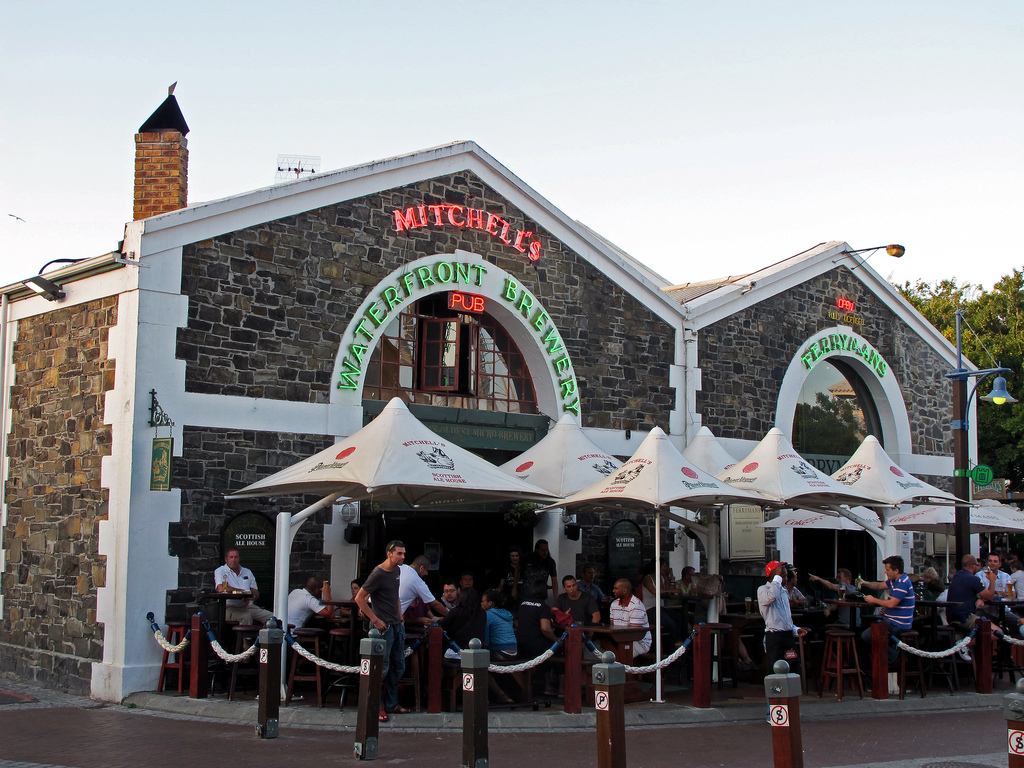 Mitchell's Ale House in the V&A Waterfront is my personal best spot to watch football in Cape Town. Great vibes in the upstairs area, tons of screens, commentary for the big games, and some epic jam jars that you have to try! They serve homely style pub food, but get in early because they don't take bookings.
Fireman's Arms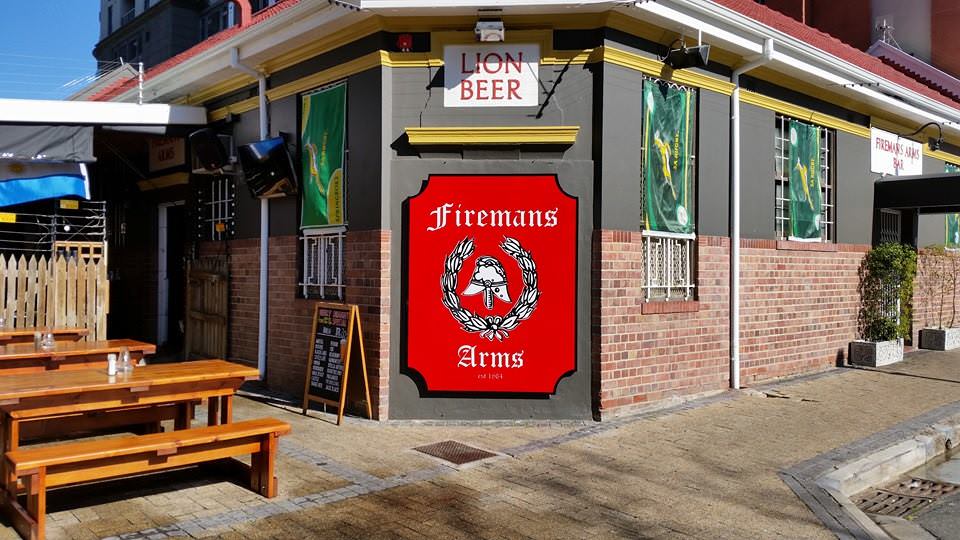 Fireman's is an old gem in the Mother City comes in a close second for me, with some very decent pub style chow, loads of screens, commentary for the big games, inside and outside areas with lots of seating, and always an upbeat vibe. Their drinks are pretty pricey for a pub, but can't go wrong of football is the reason you're there!
Vasco Da Gama Taverna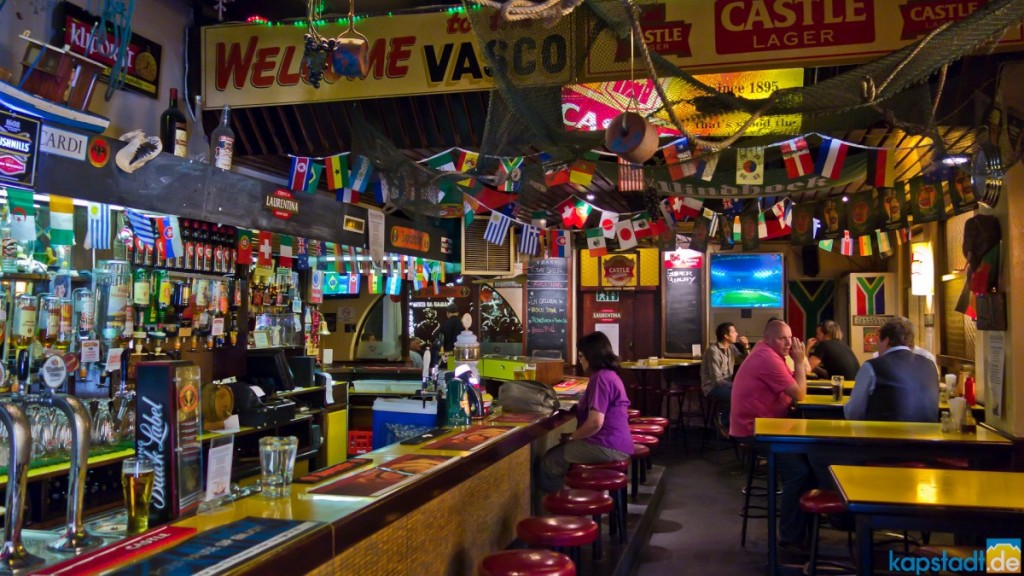 Vasco's is a winner in the Green Point area, situated opposite the Cape Quarter. Once again, they do great pub grub, and also happen to lure the likes of me in with their famous brandy special. Always a good vibe, two different areas to watch the games, and last time I was there they offered R30 double brandy and coke. Although, that may have increased now!
Perseverance Tavern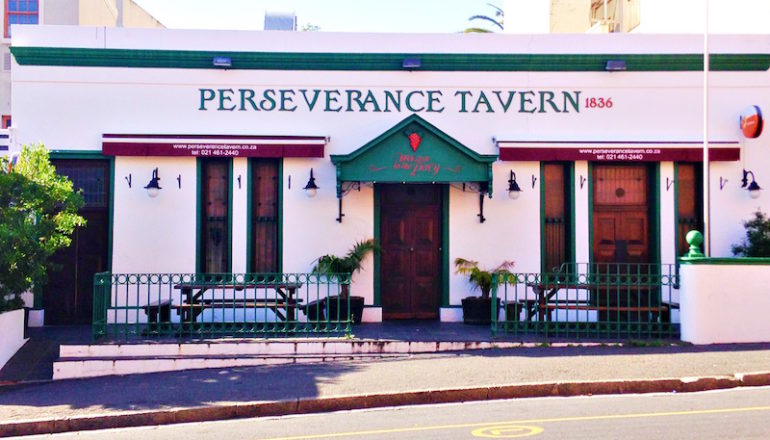 Once again, pub food and the old school pub feel is the name of the game at Percy's in Gardens. It's just up the road from Harrington Street, so a nice place to watch the game if you want to kick on with a party after. Good amount of screen, inside and outside areas, delicious chicken livers, rad crowd, and a good pub culture!
The Best Hotspots With World Cup Specials
Dizzys Camps Bay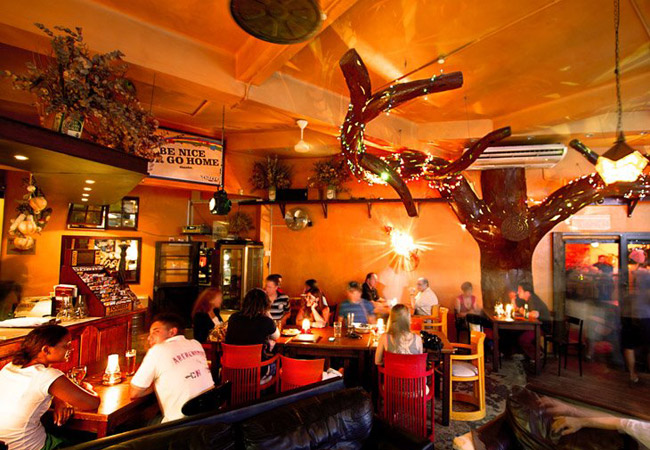 My local in Camps Bay, and the only true pub in The Bay. The one thing you will get at Dizzys Camps Bay that you won't anywhere else in Camps Bay is commentary for all the games when the decent teams play. They also have some kick ass special on pizza, drinks, a pool table for half time, and some cool jols for when the games are over! Tuesday night is the winner with karaoke, and usually some hot foreign birds. Friday they have live music most weeks, with beer pong on Sunday's from 8pm.
25% discount on all pizzas during all World Cup games.
R250 for any 2 pizzas and a bottle of 2014 Villiera Shiraz. Mon, Tuesday, Thurs, Fri.
R420 for any 4 pizzas and a bottle of 2014 Villiera Shiraz. Mon, Tuesday, Thurs, Fri.
Buy 3 Pay 2 on pizzas every Wednesday.
R40 double Klipdrift and Coke.
R45 double vodka and Red Bull.
R35 Dizzy's Hybrid House Lager pint.
R35 Fuller's Honey Dew Organic Golden Ale.
R31 Metal lane Pale Ale pint.
R125 for four Jager Bombs.
SurfaRosa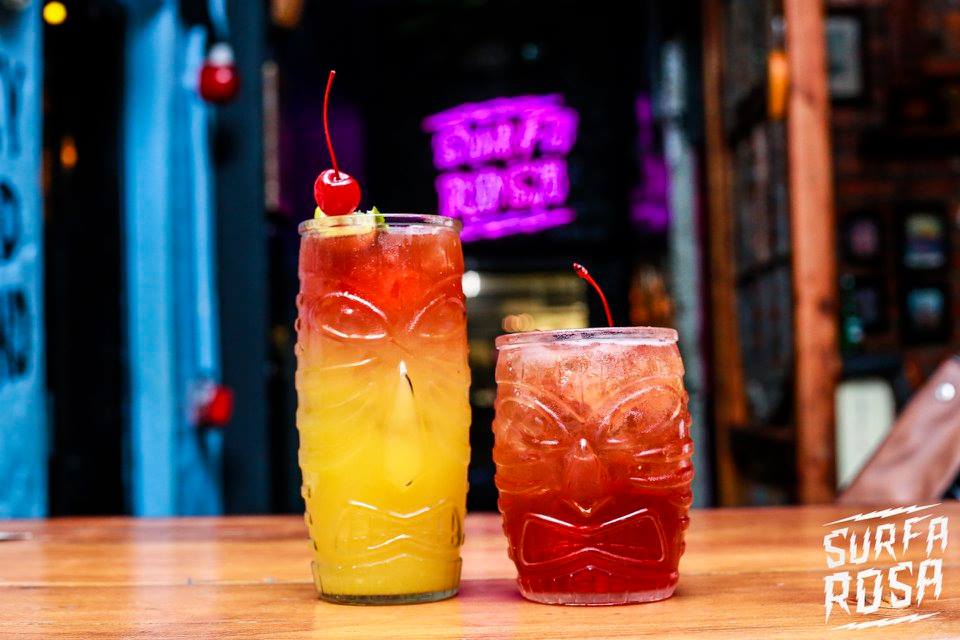 SurfaRosa is little surfer hangout situated under Harrington's Cocktail Lounge on Harrington Street has a rad vibe, a couple of booths, screens, and a good vibe after the games will come to an end. If you're into tattooed hunks or belters, you'll probably find the love of your life here!
R50 for any selected pizza and Standard Beer Company pint for R50. Tues, Wed, Thurs, Sat from 5-7pm.
Half price tequila,  Jagermeister, Standard Beer Company pints, pouring spirits & mix. Tues – Sat from 5-6pm.
Aloha Friday's
Half price tequila,  Jagermeister, Standard Beer Company pints, pouring spirits and mixers from 5-6pm.
Hawaiian pizza for R40 from 5-7pm.
Hawaiian pizza and cocktail or 200ml soft drink for R80.
All Night Cocktails. Lolcano, Ginger Ninja, Gwen Stefani for R65.
Headquarters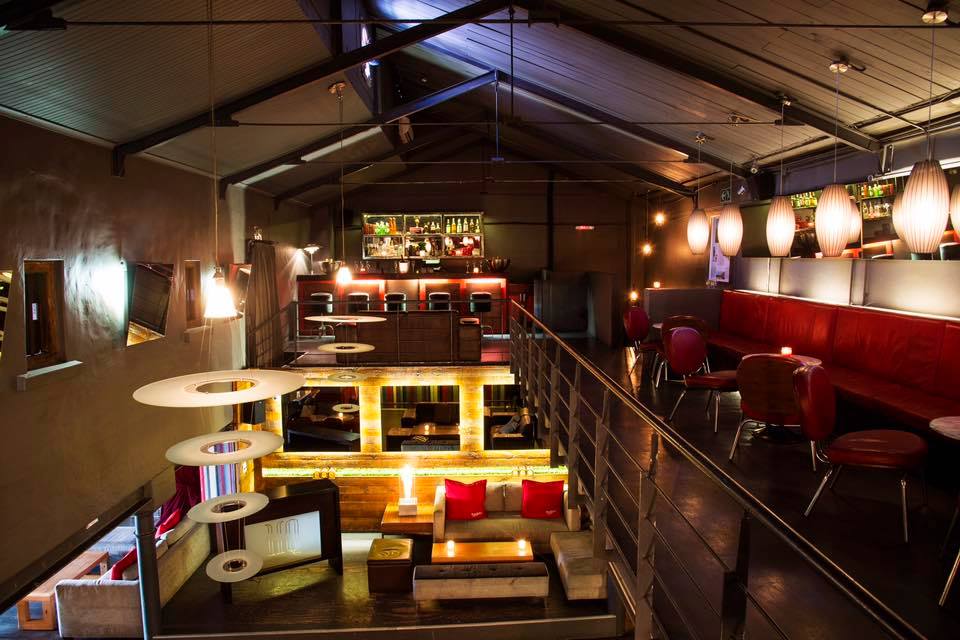 More so known for their killer steaks, tapas, cocktails and parties on the weekend, my local steakhouse HQ is bringing their A game for the World Cup. They will have three dedicated screens around the bar lounge, with the restaurant still saved for the finer vibes of dining. The later games won't have commentary, but will be on for you to enjoy. They do have private functions on now and then, so just double check with them on 021-424 6373 or their Facebook Page to see if the game you're keen for will be on. The best part though, are their weekly specials!
Monday 2-4-1 on their signature 2-course main meal with LIVE music acts which change each week.
Tuesday Date Night. R295 gets you two of their signature 2-course meals, with two glasses of Boschendal red wine.
Thursday offers half price tapas, with DJ on until midnight. Every second Thursday of the month they have bottomless Pierre Jourdan bubbly for R100 from 6-8pm.
They are on Entertainer App, which means 2-4-1 on their signature 2-course meal anytime you join them and use the app!
Beerhouse On Long Street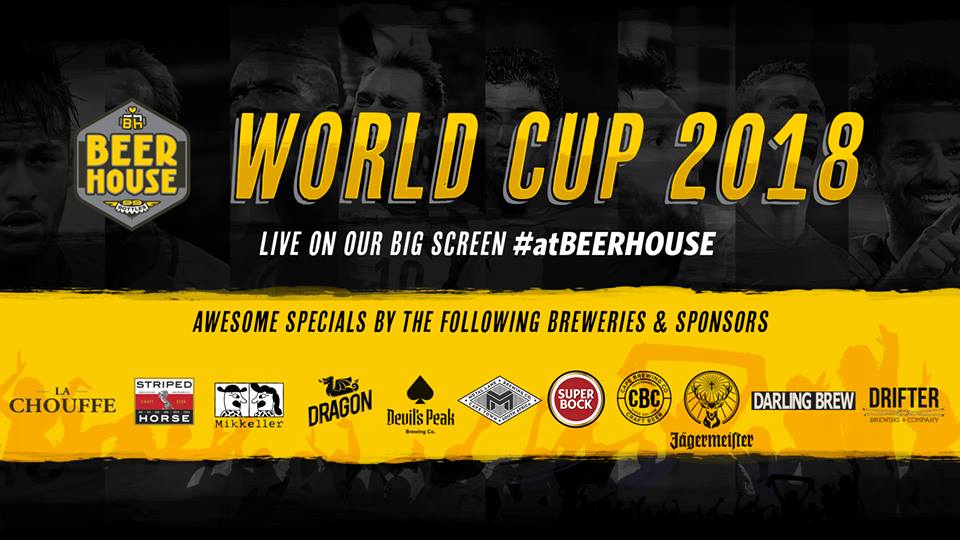 Well, nothing really pairs better than beer and football, so here is the low down at Beerhouse on Long for the World Cup games coming up over the next month or so. But first, just a heads up that they actually make some damn good brew food, with my personal picks being their burgers, sticky BBQ pork ribs, wings and their famous beerchos. They have partnered with numerous craft beer breweries, who each sponsored a country with a specific beer at a special price for the tournament. How cool is that? Plus they have a big screen to show all the action LIVE!
Get specials on specific craft beers that sponsor the relative countries when they play.
Build your own desired snack platter. Choose two of your favourite meat options, three veg and two sauce options from their menu for only R120. This offer is valid all day, every day!
I would also highly recommend their Taco Tuesday special, which you can read more about on my blog [here]. Basically R65 gets you six amazing tacos every Tuesday.
Get yourself bottomless stick BBQ pork riblets every Wednesday for just R130. For more about the special and my review, click [here].
Hudson's Burger Joint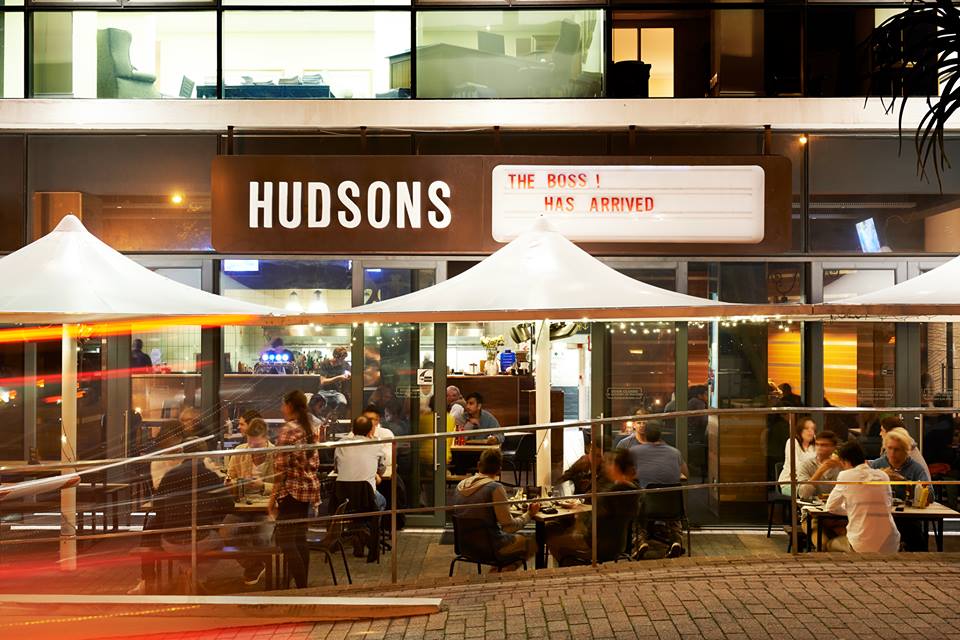 You all surely know and love Hudson's Burger Joint, and it's a great spot to watch sport. Better yet, they have some killer specials which run across all their outlets, and the best part, they are also on The Entertainer App. That means buy one get one free on all burgers, any day of the week. If you don't have the app, you can get 10% discount by using my promo code MRCPT anytime! Visit [here] to buy the app.
Half price starters, cocktails and selected pints from 4:30-6:30pm. Monday – Friday.
Budweiser beers for R20 for the duration of the World Cup.
The Village Idiot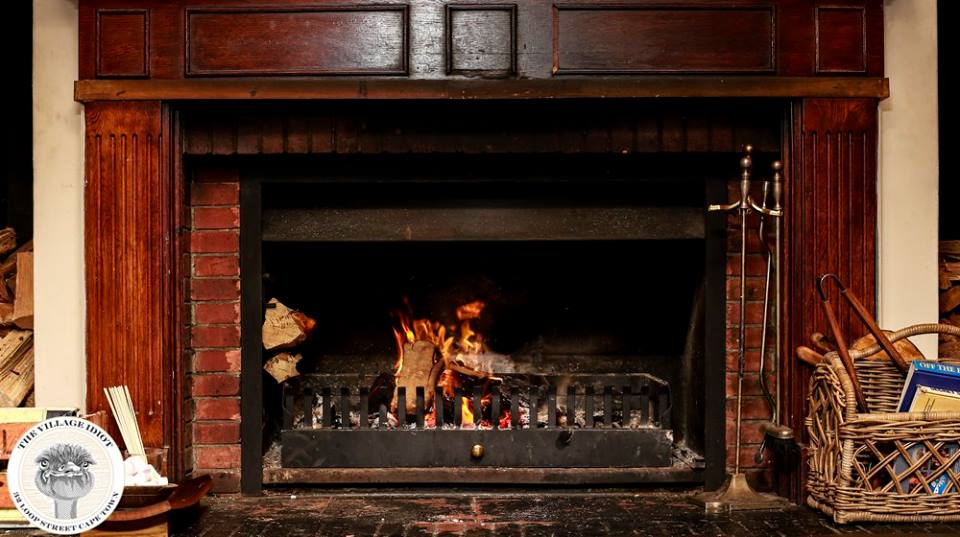 Village is one of my favourite winter venues in Cape Town, with a killer fireplace and free marshmallows for the locals. WIN! But back to the main reason we're here, football and specials. They have two large screens on either side of the balcony, with booths alongside them. Book these bad boys early if you want to catch the games from the best seats in the house!
Two's Day special every Tuesday. You get two pulled pork burgers topped with homemade coleslaw, plus a jug of Standard Lager or Pilsner for R130.
For the roast chicken fans, get a lemon & thyme whole free range roast chicken with carrots, orange, fennel & baby leaves, roast baby potatoes, coleslaw and a bottle of house wine for R320.
Happy Hour every Saturday means half price on ALL drinks from 4-6pm.
Pimp your gin every Wednesday, and get a double Whitley Neill Gin and Schweppes tonic for R40 from 5-8pm.
Aces & Spades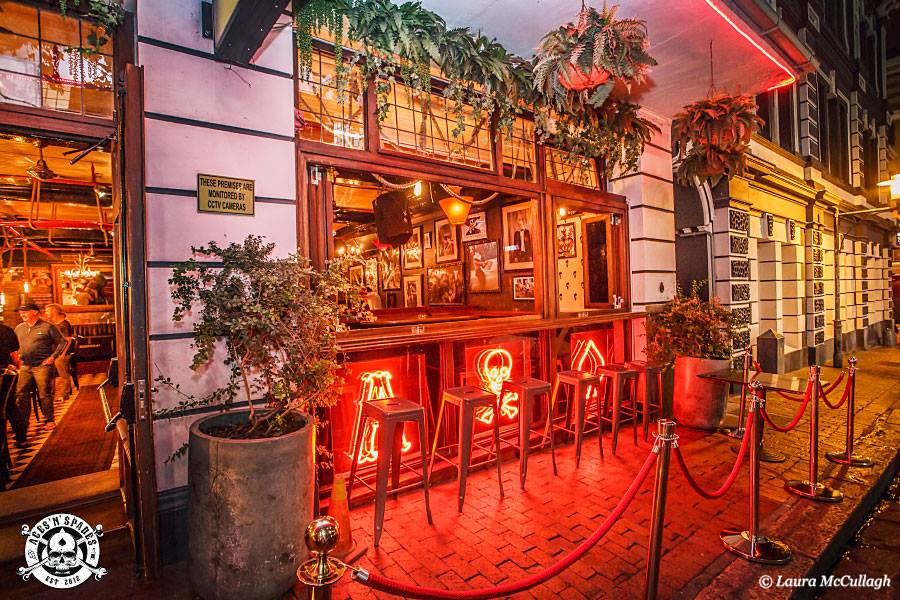 Get ready to rock this World Cup at Cape Town's best rock n roll venue, Aces & Spades. They are open Wednesday through Saturday, with rock karaoke every Wednesday, and huge vibes on the weekends. They have also just opened up their kitchen, so you can line your stomach before smashing their killer drinks specials with one of their tasty calzones!
Half price on selected spirits, tequila, beer and wine from 4-8pm on Wed, Thurs, Fri.
On their Friday night live you get Espolon Tequila for R18, Double Jack Daniel's and Coke for R35 and half price on Budweiser beers.
Radisson RED V&A Waterfront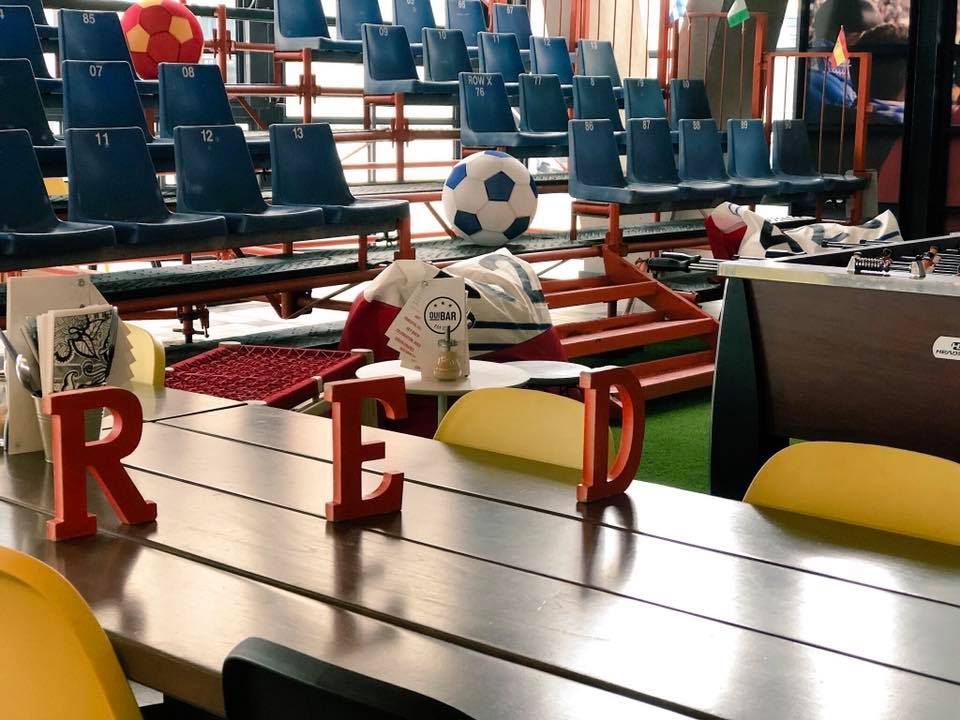 Hold the phone. Radisson RED at the V&A Waterfront have officially killed the World Cup with their unreal man cave style stadium and arena they have created at their OUIBar. I am not sure they have any drink or food specials, but this stadium they have erected is pretty damn special in itself! They have a big screen, tiered seating, foosball table and loads more, plus commentary for all games!
Cafe Caprice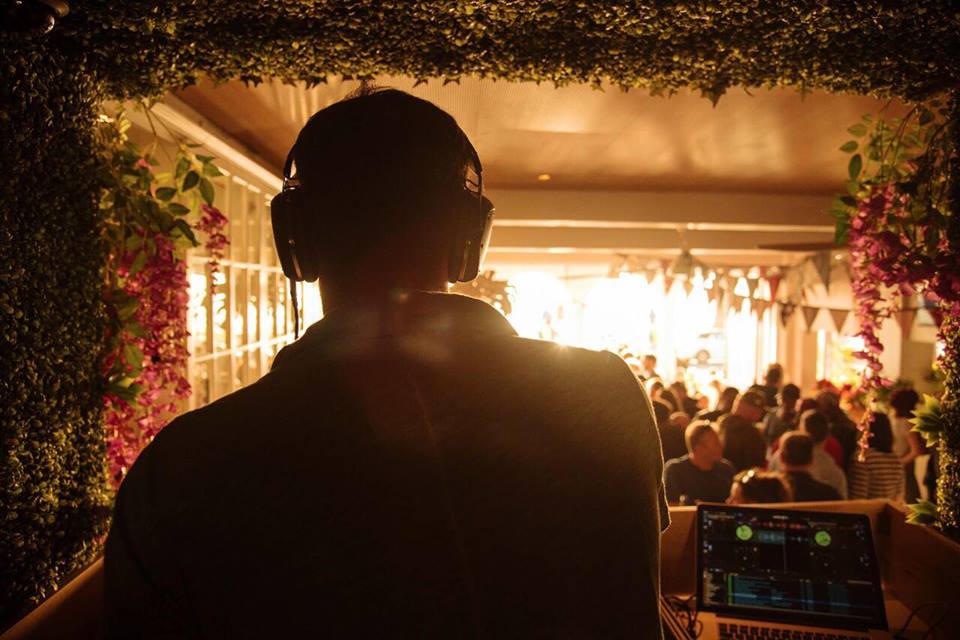 Cafe Caprice in Camps Bay doesn't always play the commentary for the games, but they have 3 screens around the venue, with seating upstairs, downstairs, in the bar and outside. What they do have though, are some epic specials for the World Cup football, and epic sunset vibes. If you find yourself there on a Sunday, bring your dancing shoes because it gets wild!
Get all classic Cafe Caprice meals from Pollo Pasta and Classic Burger, to Chicken Schnitzel with skinny fries for R60 for the duration of the World Cup.
R150 for a bucket of 5 Corona beers for the duration of the World Cup.
Jerry's Burger Bar Kloof Street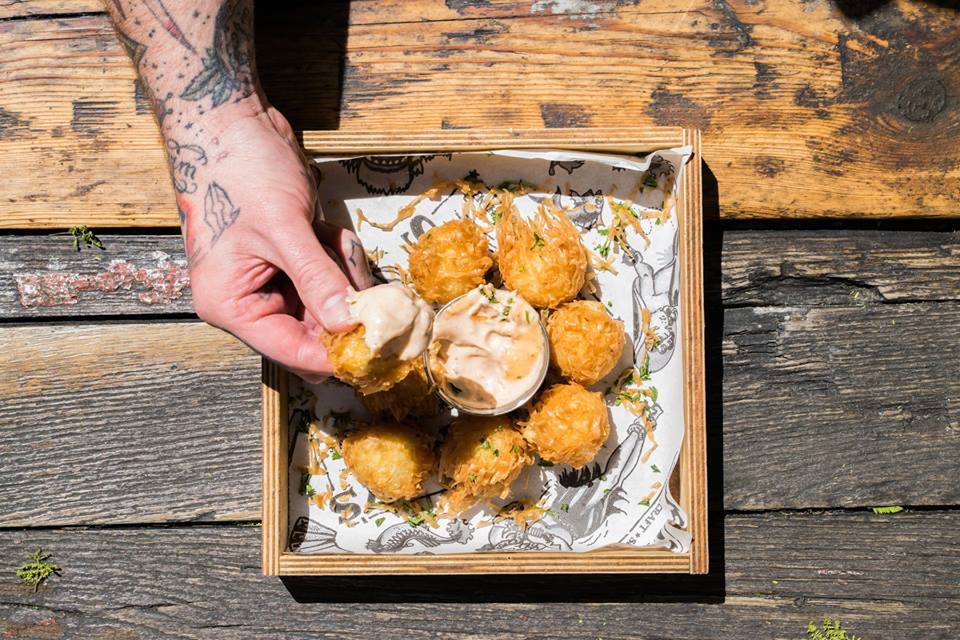 My personal choice for the best burgers in Cape Town. Jerry's Burger Bar on Kloof always has a sick vibe and a good crowd, the bar is abuzz with locals and foreigners alike, and to top it off you can try my cocktail "The Sailors Honey" on the menu when you visit! They have numerous screens around the venue, inside and outside seating, loads of parking in the Lifestyle Centre next door, and a few specials too which I have listed below. I highly recommend you try the cheese bombs, they are insane!
Beat the traffic specials from 4-6pm, which means half price on all cocktails and R15 El Jimador shots!
Arcade Cafe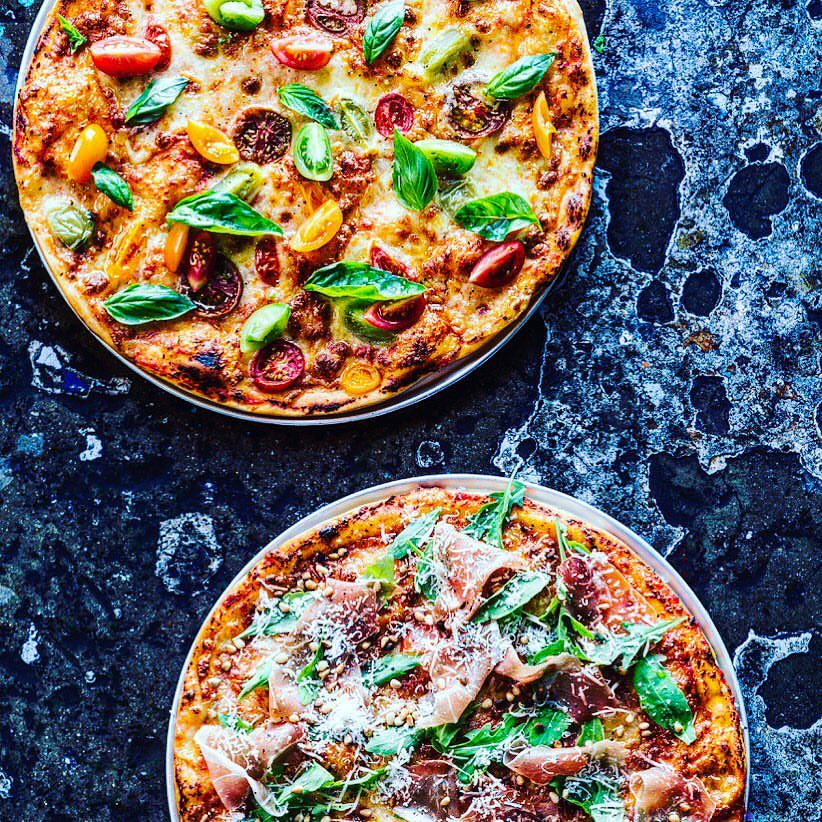 We all know and love Arcade on Bree Street for their rap songs and weekend turn ups, but they now have a big screen dedicated to the football during the World Cup. They won't have commentary for the late games, because it turns into a party with a DJ, but the games will all be screened, with commentary for the earlier affairs. Better yet, they have some sick specials which you can have a squiz at below.
Half price pizza every Tuesday.
Half price burgers every Wednesday.
Half price Castle Lite draughts every Thursday.
Buckets of Castle Lite or Budweiser for R140 during the World Cup. Add their delicious nachos to that for an extra R100. So get six beers and a big plate of nachos for R240!