Yes the rumours are true… Computicket has released R99 tickets for the EMINEM – RAPTURE 2014 concert taking place on 26 February in Cape Town! This is kinda bleak news for the people who have paid R650 for their general standing tickets, but hey, that's always better than being seated for a rap God's show!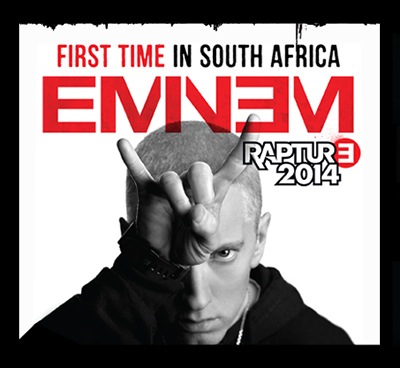 The tickets are only available online [here] as it is a Computicket deal! I don't think they will compare to the general standing ones or some of the other seated tickets, but seeing EMINEM live in the flesh for R99 is a pretty damn good bargain?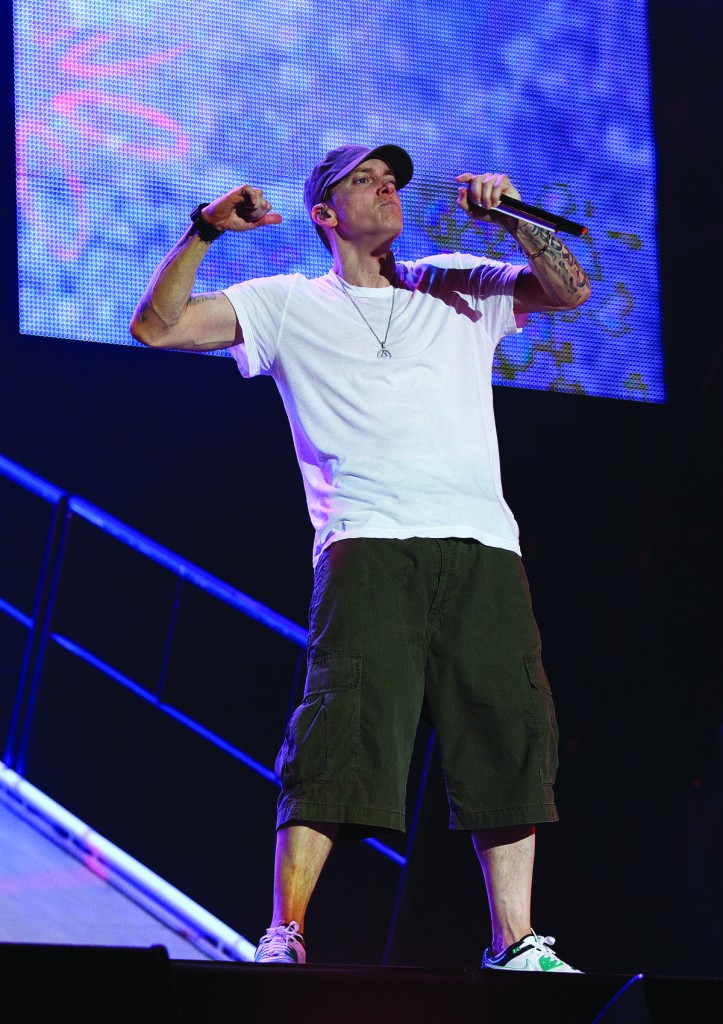 AMPED, this means I will now be attending the show and can even afford to pay for a squeeza to join me! I love EMINEM, but R650 for a few hours was a bit steep for my pockets… I am guessing the R99 tickets will be in the yellow seating area in the seating plan below, but I am not terribly sure!
Cape Town Stadium – Seating Plan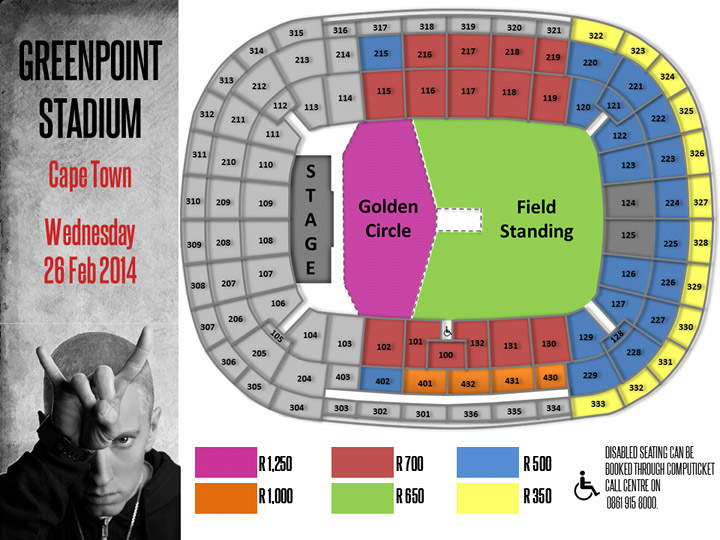 Website
http://www.eminemrapture2014.co.za/