Me: Cool, well by now you know I am a long time fan and have been listening to your stuff from pretty much the get go. Where did the infamous ZION LINGUIST name come from?
Zion: Well the name comes from when I was 13. I had already planned to start a record label back then, and the name was going to be Zion Linguist Records. Later when I was trying to find a name to put on my demos, Zion linguist just seemed to work. Of course then later came the problem of what to name the label. But all seems to have worked out in the end.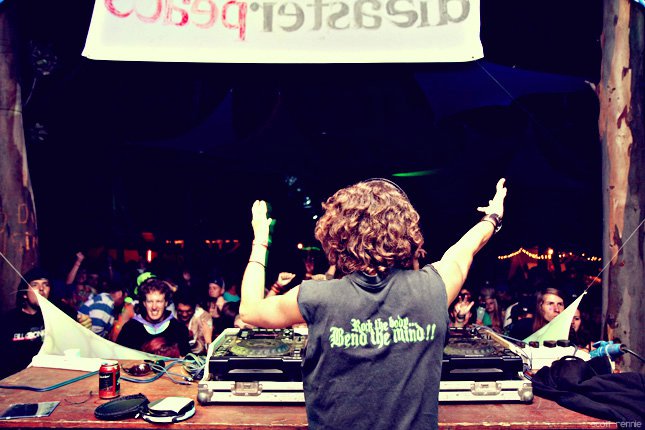 Me: When did you go to your first party and what was it like for you? Must have been over 15 years ago and a very different scene to now…
Zion: Hmm, was just over 12 years ago. I was 13 at the time. The party was a Vortex and Spirit Zone and the dance floor was on an island in the middle of a lake. It was absolutely amazing! Yes, it was very different to now, but I definitely don't mean that in a negative way. 
Me: I have always wondered how old where you when you played your very first outdoor set? I am guessing it was pretty young and I was wondering what your personal feelings where like for that one?
Zion: I was 15, and the main thing I remember is being so nervous I thought I was going to throw up, he he. About 2 or 3 tracks into my set I relaxed and started to really enjoy it, though 🙂 It was a Free Range party with about 800 people. I also remember the relief I felt when I had finished playing and nothing drastic had gone wrong!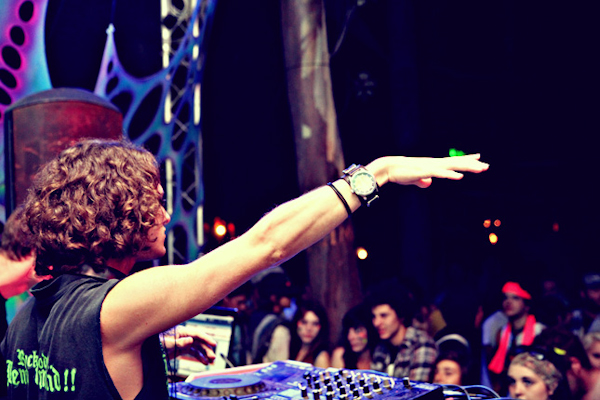 Me: You obviously signed on with a record label. Tell us a bit about that side of the scene? It must be so sick to be involved with a project like MMD. In my opinion you guys have mixed that old school trance scene, with a little touch of what this new commercial vibe has to offer to the tee. I must say well done personally for that, and, more so thank you!
Zion: Well I started out playing for Afrogalactic Records and pretty soon after that MMD was born. MMD has been an amazing experience for me. As I mentioned earlier it had been my dream to open a record label from a very young age! All the positive feedback over the years has been a huge inspiration. Of course it hasn't all been smooth sailing, but 100% worth it all the way!
Me: One more praise before we move on; One thing I love about MMD parties is the sound, who the heck do we have to thank for that? All I can say is that it is always top notch, and, always brain wracking loud 😉
Zion: You have our sound technician, Dale Byl, and the RP Turbo sound rig to thank for that.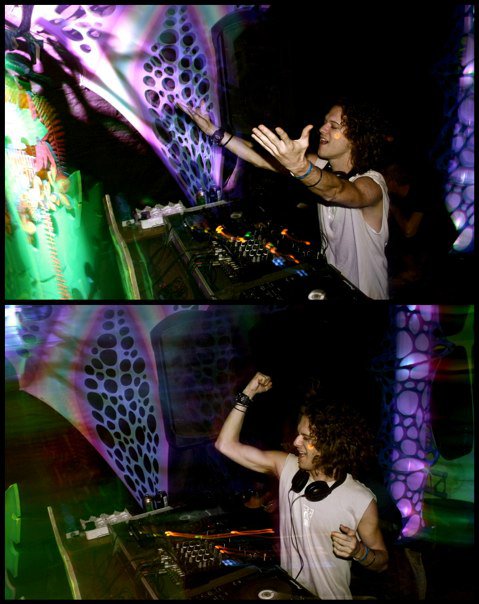 Me: From there you kicked on and have become one of the top psy trance names in the country! When first did you give the owen's overseas a taste of you medicine, and, how was the response you received over there?
Zion: The first overseas gigs I played were in Israel. I was on tour there for a month in 2006. I got strip searched and had my laptop confiscated on the way in, then on the way out I had my sound card confiscated. All in all it was quite an experience. As far as the dance floor response went, I would say it went very well. I had a Japan tour that year which also went very well.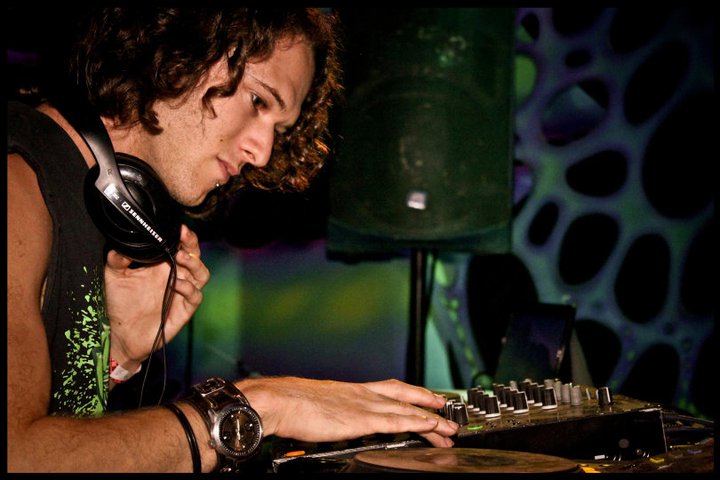 Me: I personally love the fact that psy trance has become so widespread. Many don't of coarse, but having my mates play overseas often is like a dream come true for some of them and I can only back them from there! Where on earth do you see the scene in the next 5 years?
Zion: Hmm, it's very hard to see so far ahead. The psy scene and dance music scene in general, in my opinion, is changing quite a bit at the moment. Also artists are starting to think outside with box, and are pushing the boundaries of what is called 'psy'. I think this is great – change is good, without it the sound and scene would become stale!

Me: The dreads are gone (sorry had to bring that one up) and I am sure you have kept one of those bombers at home, if not all of them 😉 Are you planning on keeping the hair like it is now for a while, or are you going straight back to your roots with a fat new collection of the locks? Ha ha
Zion: Hmm, I might have kept one or two 😉 NO MORE DREADLOCKS! He he. I think I'll just keep it the way it is for a while.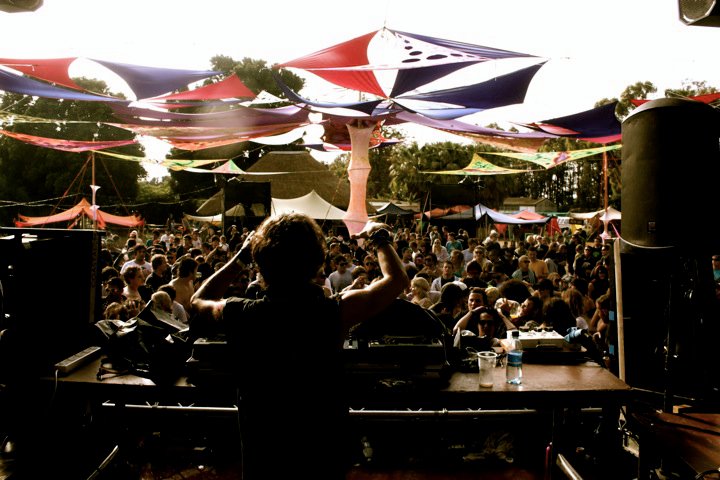 Me: Going to, and, playing at parties for so long you must have a favourite drink? I am guessing a few for different times of the event, what would those be? Very curious 😉
Zion: Yes, definitely a few! Redbull and Vodka is great all the time, and the odd Jager has never hurt (or maybe it has). And of course, cold beer is just irreplaceable during the heat of the day!
Me: What do you get up to when you leave the studio for an hour a day? Ha ha, kidding.
Zion: Well, I guess partying and hanging with buddies are my usual weekend activities. Otherwise during the week, besides the music, I study.
Me: When can we expect the next Album from Zion and how is it sounding?
Zion: Well, I have quite a few singles coming out. I also have an EP called 'Dream", due to be released in the next month with MMD, and a few more EP's planned with other labels soon after that. The next full length album is a bit hazy, though. First chance I get, it'll be full throttle in the studio again, though. Hope to have an entirely fresh live act by the beginning of next SA Summer!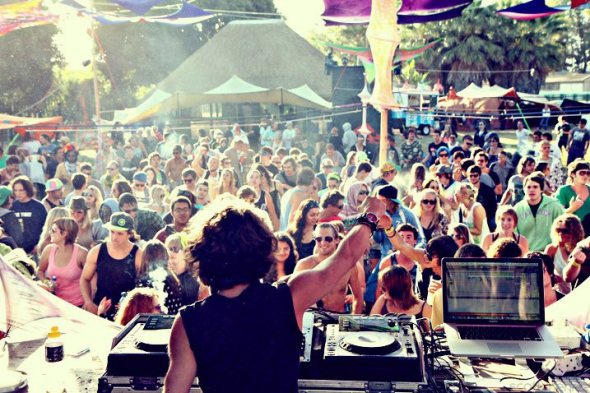 Me: What are some of your other favourite hobbies, other than djing, producing, dancing and studying?
Zion: Well, I'm not going to lie, I've been pretty lazy recently – so my biggest hobbies have been PC gaming and watching series, he he.
Me: What are your 5 favourite tracks?
Zion: Well, my play list is pretty varied at the moment, but I would say my 5 favorite tracks are:
Straaatch

– Stratosphere (Sawgood RMX)
Damage

– Crowd Fucking Rocka (Khopat RMX)
That amazing Balkanology song I hear in all

Toby2shoes

's sets (I wish I knew the name! He he)
Me: Who are your best dj's on the planet. Go wild let me have em?
Zion: Wow, well my favorites have changed over the years, but I would say DJ/Producers who have made a serious impression on me, or have blown me away on the dance floor have been: Shift, Absolum, NRS/RAM/Scorb, Zen Mechanics, Headroom. And non trance: Toby2shoes, Bruce Willis…