Over the weekend a bunch of iry people took to the streets of Cape Town for the annual Cape Town Marijuana March… It is pretty clear what their intentions are, free the weed! I personally don't know if this would be a very good idea, although I do agree the use of hemp for means such as textiles and paper could be very beneficial to our government. Thanks to my buddies over at Below The Lion for the footage.
Respect to the guys who attended and fought for the cause, what are your thoughts on the legalisation of bud in our City? Maybe decriminalisation for personal use, but making it completely legal, maybe not! But hey, that's just my opinion if you have any views on this please comment below I would dig to hear them?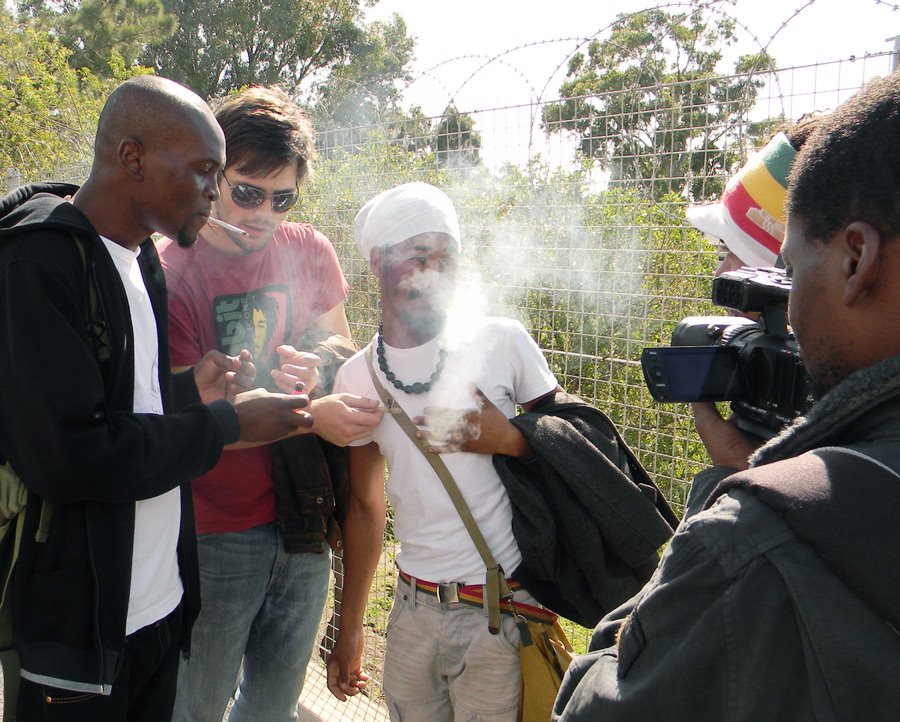 Some iry brothers kup a reefer on the march and pose for the camera… I wonder how many joints got slewed throughout the day, must have been a shit load!!!