If you follow me on Twitter [here] or Like my blogs Facebook Page [here] you will remember I did the SleekGeek SA #REBOOT 30 day detox in August. If not, it's basically the best thing I have done all year. I have Elan (the founder) to thank for introducing me to this awesome initiative! I lost 5kg's in 30 days and although it was tough in the first week, it was well worth it now looking down at my abs (which were non existent).

The #REBOOT 30 day detox above is absolutely FREE and please feel free to download the image to keep as your personal guideline… BUT, that's not why we are here. Elan has given me 5 x SleekGeek #SummerBodyChallenge entries to give-away to my loyal readers, or, new readers that want to change their life around like he did!
They are worth R500 a pop and you can WIN some awesome prizes throughout the 8 week journey 🙂 I know people that have lost up to 15 kg's doing this and if you don't believe me [click here]. One of the guys lost 100 kg's in 12 months!!!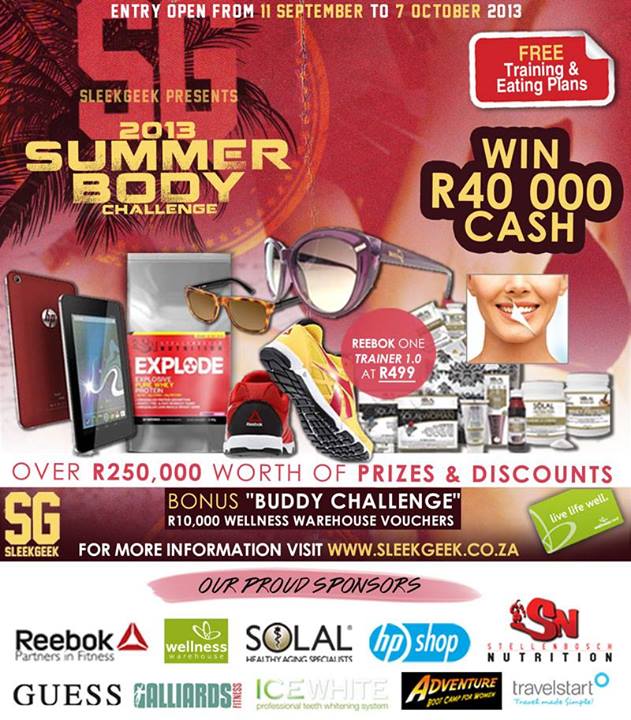 In a nutshell they basically provide you with all the tools you will need to transform your life and your body over the 8 week period! From eating plans (various options depending on your personal goals), to warm up plans, daily training routines and even 24/7 support on their Facebook group! You basically can't go wrong if you want to shed some weight, tone up, or simply just get your inactive life back on track. See all you need to know about the 8 week #SummerBodyChallenge right [here].
Now for the fun part. How can YOU win 1/5 FREE entries into the amazing programme? Read on below to find out how, and, just because your entry is FREE, it doesn't mean you can't win the bi-weekly or grand prize!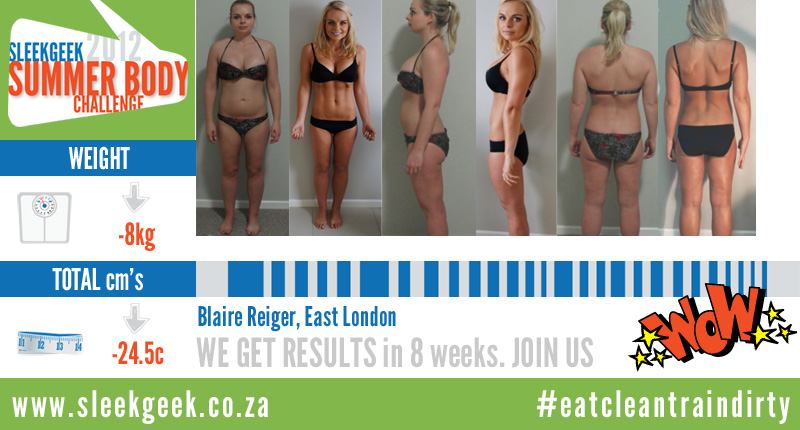 COMPETITION TIME:
Enter On Facebook:
Like Mr Cape Town Blog [here]
Like SleekGeek SA [here]
LIKE and SHARE the post below. COMMENT why you want a free ticket! Please mention that you came from Mr CPT Blog so Elan knows it's a valid entry 🙂
https://www.facebook.com/photo.php?fbid=514377518636842&set=a.321389274602335.70164.313486648725931&type=1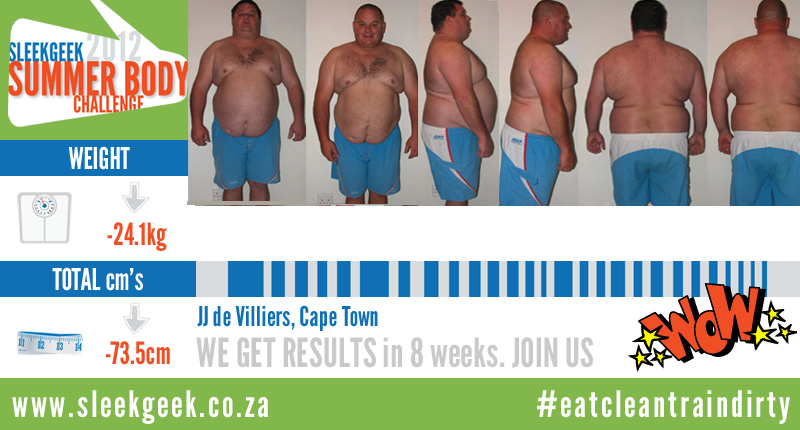 Enter On Twitter:
Follow @MrCPT [here]
Follow @SleekGeekSA [here]
 Copy & Paste the following Tweet below. Make sure you include the whole phrase between the "commas".
"I want to change my life with @MrCPT & the @SleekGeekSA 8 week #SummerBodyChallenge. WIN a FREE ticket here: http://ow.ly/ps78l."
*WINNERS will be announced on Monday around noon. Get sharing an let's help transform lives!