Eight months the geniuses that originated in NYC brought Uber to Cape Town. They feel it is time they take this relationship to the next level, bringing them one step closer to being Everyone's Private Driver. This has personally changed the way I travel, and I don't use any other method of transport, other than my own car! Now things have just got a whole lot better… And here's why!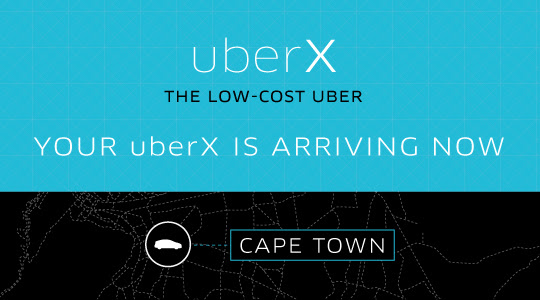 If you read my blog post from the Uber launch way back in November 2013, you can see the 10 reasons I chose for using Uber over other private taxi's [here]. But moving on to UBER X!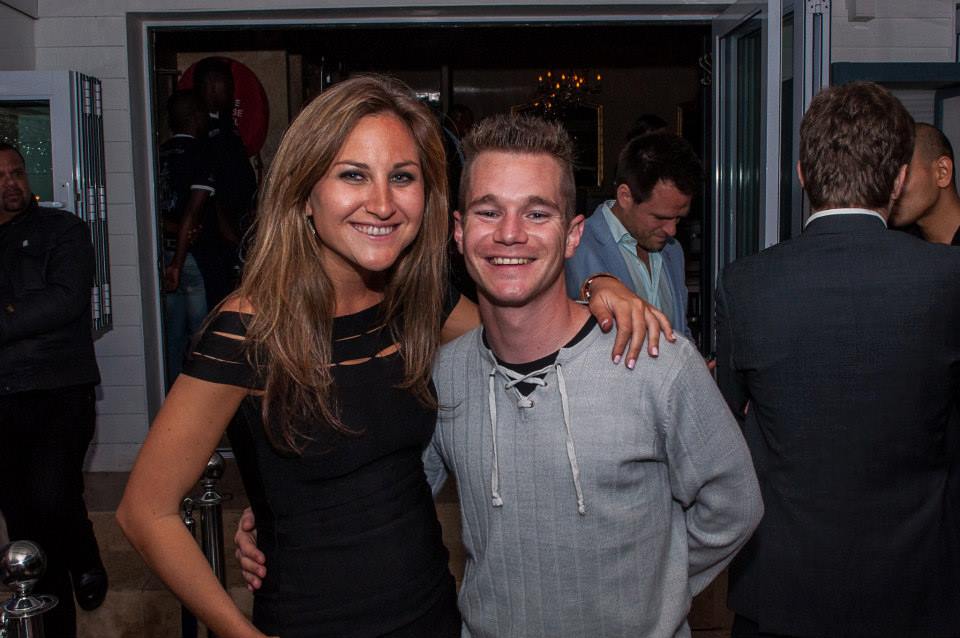 Myself and Lindsey Elkin aka @Uber_CT at their launch in November! What a fantastic evening at The Bungalow!
What is Uber X?
uberX is a low-cost Uber option that uses the same app to connect you with the most reliable & affordable ride in Cape Town. So instead of expecting a BMW, Audi or Mercedes, you can now expect a Toyota Corolla or a Chevrolet Cruze for a fraction of the price!
How do I request an Uber X?
Open up your Uber app and you'll now see two vehicle options to choose from: uberX and uberBLACK.
Toggle over to uberX to give it a try.
Set your pickup location and tap the "Request uberX" button.
Shoot us some feedback via the in-app rating screen after your trip!
What does Uber X cost?
Well until Monday night, it's absolutely FREE! Yes, you heard correctly. Any new or existing Uber member can catch 6 rides up to R300 each up until Monday 16 June at 10pm. How fucking epic is that for service? If you haven't signed up yet, use my promo code UberMrCPT when asked for one and go ahead setting up your account.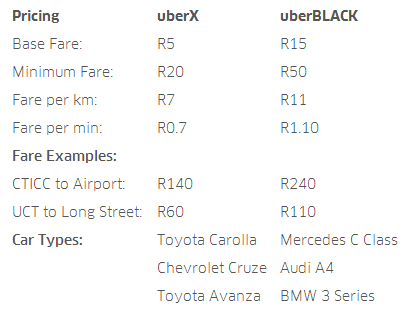 As always, feel free to reach out to supportcapetown@uber.com or tweet us with any questions, concerns, or #uberXCT love!
Spread the uberX Love! Who doesn't love FREE Uber!