The HQ bi-weekly #ComedyNight is back this Wednesday! They have Paul Snodgrass in store for us, which means stay far away from the front row. Unless you want the shit kicked out of you, verbally… He will be joined by Brothers Streep and Dalin Oliver, can't say I know too much about either of them. But first impressions last and judging by the quality over the past few months, they will be right up there with the best!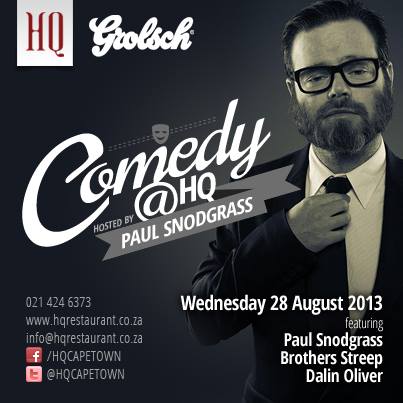 The dinner kicks off at 19h00, which is followed by the 3 part #ComedyNight show at 20h30. I have my usual prize to give-away to one lucky reader and their partner this week! So basically you need to read on after the jump to see how you can win this awesome prize. Hell, if you play our cards right, you might even get laid?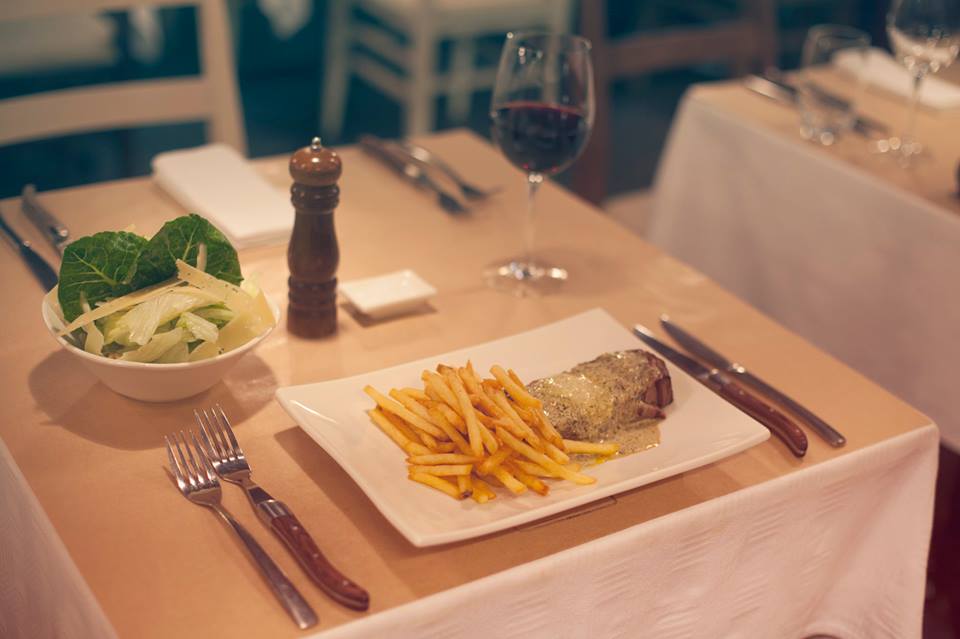 Prize:
Three Course Meal For Two (salad, steak & chips, dessert)
Grolsch Pairing
DBL #ComedyNight Tickets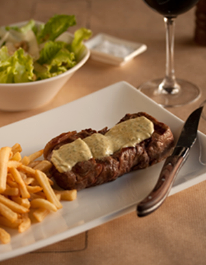 How To Enter:
Like HQ [here] on Facebook.
 Like Mr Cape Town Blog [here] on Facebook.
Follow @HQCapeTown and @MrCPT on Twitter.
Twitter:
Tweet the following: "Hey @MrCPT send me and my partner to the @HQCapeTown #ComedyNight for @Snoddie LIVE. Enter here: http://ow.ly/oc3eB"
Facebook:
Not on Twitter? Don't stress, simply tell me in the comments section below this blog post which comedian you most want to see and how you like your steak done?
* For more chance of winning Like (top left) and RT (top right) this post. Winner will be announced on the night of Tuesday 27 August! Good luck…

If you really want to make a night out of it —book a table for dinner beforehand and try HQ's award winning sirloin steak that comes served simply with their signature Café de Paris butter, and thinly cut fries, with a classic salad to start. The dinner will commence at 19h00 followed by the comedy show at 20h30. HQ has just given us a reason to love winter. Call 021 424 6373 to make a reservation.